Benches dear to drunks taken away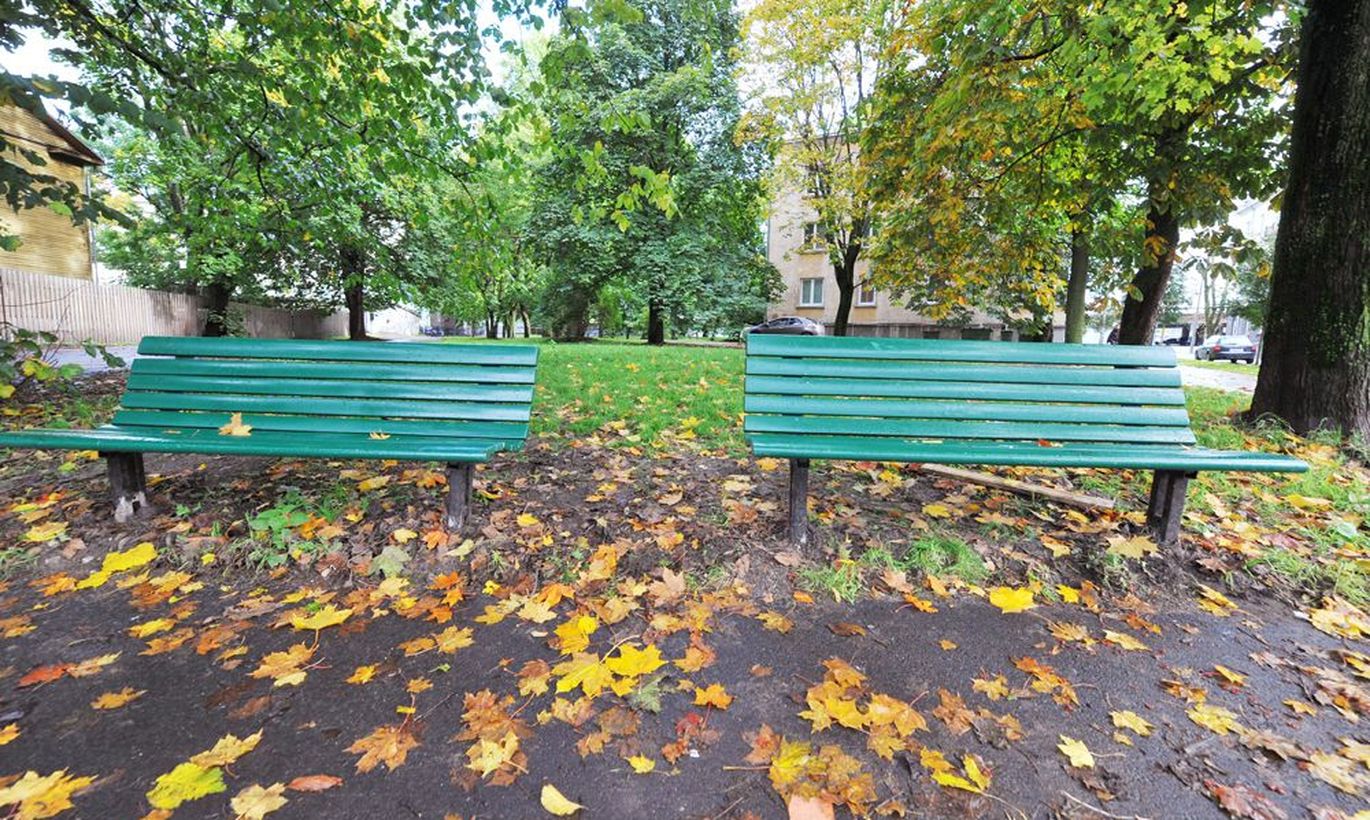 In the fall of 2012, Tallinn City Centre government ordered a dozen benches for Uus Maailm and Lastekodu Street. By now, some have been removed as having become popular among the drunkards of the area whose behaviour proved bothersome to other people.
In Uus Maailm, six benches were set lining the streets. In pairs, they stood at Planeedi St and Koidu St corner, as well as at the Videviku 14 and Koidu 85 houses. Six more were placed near Central Market (Keskturg), including Lastekodu Street.
«We followed the overall picture, where people move, meet and relate. Also, we consulted local societies and checked the plans regarding underground piping,» explained City Centre planning head Aigar Palsner.
Recently, city government removed two benches from Planeedi/Koidu St corner having received constant complaints regarding gatherings of aggressive, noisy and bothersome people consuming alcohol. 
«The complaints are coming for a couple of years. That the drunks are sitting around, disturbing other people, and that fights occur. As soon as it got warmer, here come the complaints again. The drunks were disturbing passers-by, were being loud and shouted and screamed and also violated the quiet hours. People have also told us that police isn't showing up or intervening enough,» Mr Palsner told Postimees.
«In light of the new Law and Order Act allowing consumption of alcohol in public places, it is harder for police to secure order there so we decided to remove these benches,» he added.
Northern Prefecture press representative Ilmar Kahro had a look at all notices to police from Koidu and Planeedi Streets since fall 2012 and only found one complaint concerning the spot in question. That was a notice on disturbance of peace in the street, and a person was taken away to sober up.
There are, however, lots of notices on binging, noise and infringement of quiet hours in a house at Planeedi Street. These all came in cold times. «Perhaps, this is one and the same coterie who, in the winter, gathers in an apartment, and takes to the benches when it gets warm outside,» thinks Mr Kahro.
The police have no other notices of drunken people disturbing the peace of Uus Maailm. «There have been notices of quiet hours being infringed, in buildings, and of neighbours thus disturbed. And, with Uus Maailm, what also meets the eye is notices of cars parked in the streets with loud music playing in them, at night,» said Mr Kahro.
According to Mr Kahro, the new Law and Order Act that entered into force on July 1st does not at all mean that anybody may drink and be noisy in the streets as much as they like.
«Consumption of alcohol is allowed, but disturbing others is forbidden,» said Mr Kahro. He added that the issue will probably clarified by first court decisions coming up. «The law does not specify too clearly what is disturbing and what is not. Here, we will have to wait and see the first court cases that will set clear limits for people and police alike,» guessed Mr Kahro.
The benches that used to be at Planeedi Street, the City Centre government took these about one kilometre away from there. «Now, these benches are at the extension of Asula St, with lots of walkers and roller-skaters there, and people headed towards the Lilleküla stadium. A pity, of course. Let's hope the benches will serve their purpose in the new location,» said Mr Palsner.
Of the benches set next Central Market, four had to be taken away as well – also having turned into meeting places for drunks.