Postimees buys bunch of smaller portals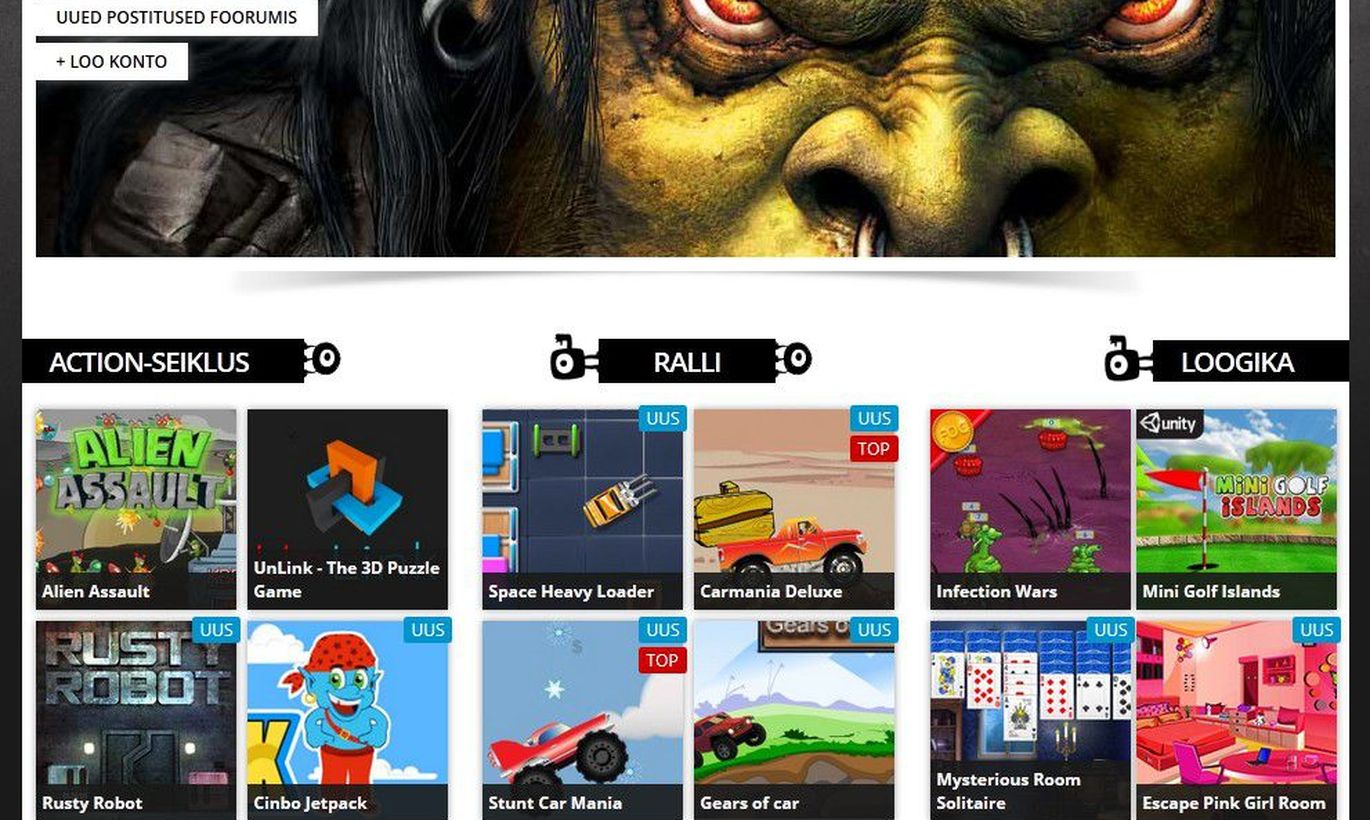 PLC Postimees opted to broaden its readership by purchasing new web environments, acquiring several popular forums and entertainment portals.
The portal of largest public is the jokes sharing site meeldib.ee guided by motto «there ain't no mean people, just a lack of humour» with over 78,000 fans in Facebook. Jokes are also shared at wideo.ee and naljakas.ee.
Portals selfie.ee and jaga.ee are still in baby steps – the former provides a channel to show one's photos; the latter allows sharing of all kinds of information not swallowed by mainstream media – like village get-togethers and lost dogs.
Also, the Postimees environment now includes two forums: perefoorum.ee dedicated to child-rearing, and kodukauniks.ee helpful with home decoration and gardening. In the games environment gamefriik.ee, over 6,000 games are available.  
Postimees CEO Mart Luik said the buys are based on the logic of why copy smart things already existing.
«Often, smaller media companies are more innovative than the large ones; they have invented fun products and ones with perspective, which we have not thought about,» he said. «The other issue is history. The couple of forums we have purchased – and we're planning to go after more – have been quite long in running, a kind of a commune has been formed. Postimees could copy that... but it would take years.»
According to Mr Luik, the broader goal is expanding themes of environments related to Postimees so as to involve Internet users who never ever enter traditional news portals; thereby, the intention is to grow into the largest Estonian language news portal in existence.
The portals were purchased from small entrepreneurs who were operating with modest means. Mostly, they opted to sell because of the need to invest.
«They come to the understanding that, at a certain stage, the strength to invest runs out. To take the next step in development, considerable cash needs to be injected. Therefore, they are willing to seek a partner or to sell the entire enterprise,» explained Mr Luik.
Priit Kikas who sold Postimees his entertainment portals operated these as a hobby, after work. «It was all trial and error. It started by me having a look at the market, what was and wasn't available. It just looks like I was in the right place, at the right time, with the right thing,» he said.
Initially Mr Kikas had no plans to sell the portals. But, says the man, Postimees managed to convince him of the benefits. «Recently, so many portals have been flooding the market... I reckoned one biggie can do it better than a dozen midgets,» added Mr Kikas.
According to Mr Luik, several purchasing negotiations are still underway and in some cases it might be that Postimees will do something together with somebody.
«If a small portal is strong in its niche, the success is based on certain knowhow and skills in communicating with that very target group – such as we might not have. Then, the doer as such should be valued, and involved,» said the CEO.