Reform rush results in governmental quarrel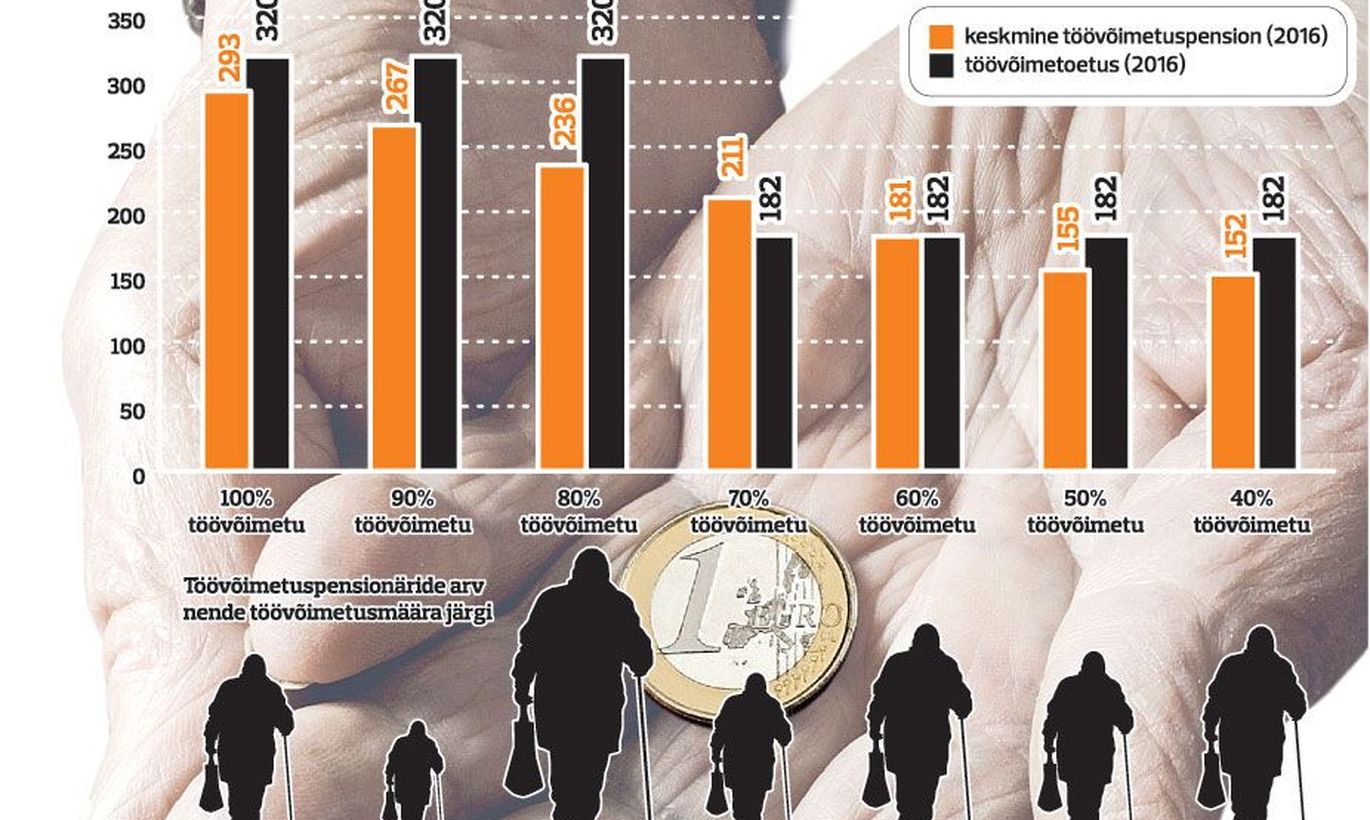 Two weeks ago, social ministry priced assessment of work capacity at €250 per person. Now, it's €50 and €100.
Timetable and partly the content of working capacity reform have lead to the first substantial debate in Reform/soc dems coalition at its 2.5 cooperation month mark.  
Reform Party, through the mouths of Prime Minister (former social minister) Taavi Rõivas and labour/health minister Urmas Kruuse is emphasizing that work capacity reform should start on July 1st next year. The soc dem social welfare minister Helmen Kütt, sitting across Mr Kruuse at the same social ministry, wants squirrels to slow down and put the date off by at least half a year.
Yesterday, social affairs committee of Riigikogu heard the minister Mr Kruuse, deliberating the reform to cost hundreds of millions of euros; today, the committee is holding an open meeting, also participated by minister Ms Kütt.
«The reform should not be carried out hastily; if we are not making it, time-wise, then it's no big deal if the reform starts half a year later, on January 1st 2016,» said Ms Kütt.
«We will definitely be entering amendments into the bill, on our behalf,» promised Ms Kütt on behalf of the soc dems. «The government of the republic, and not social ministry only, might prepare the new jobs creation plan. And the involvement of people with smaller capacity to work might follow the example of public service,» she proposed.
As another addition, Ms Kütt mentioned payment for transport so a person with lower working capacity would reach job-posts far from home. «This cannot be local government responsibility alone; rather, the opportunity should be created and paid for with help of Unemployment Insurance Fund (UIF) [Töötukassa – edit] in cooperation with employers,» said the minister.
Ms Kütt deems it especially important to help younger people with low working capacity, who graduate from vocational schools and have learned a trade. «Right now, they do not even enter UIF which would help them, being paid their work incapacity pension; and in spite of having learned a trade, they remain at home and after a few years they lose the interest of finding a job,» said Ms Kütt.
The former social committee chairman Margus Tsahkna (IRL) is devastatingly critical regarding the bill. «This isn't half the equation; a quarter, perhaps,» said Mr Tsahkna.
«The goal of the reform, in its current form, is to transfer work incapacity pensions' money from pension fund to Töötukassa to UIF, the Töötukassa; but what is left unanswered is where the jobs will appear for the disabled, what will be the part of social welfare... to say nothing about rehabilitation where half the money is spent on assessment and the other half on rehabilitation service – the quality and content of which is doubtful,» listed Mr Tsahkna.
«I'm worried that the reform is attempted by force, as it is the glory and honour of the Prime Minister, his own child, as he himself has said; on the other hand, however, we have the situation of 200,000 people on the balance which will rather become more complicated,» said Mr Tsahkna.
Facing resistance by soc dem ministers, the bill was sent back to Mr Kruuse two weeks ago; one reason was price of assessing capacity to work. Which amounted to €250 thus being 20 times higher than is currently paid to medical specialists in National Social Insurance Board. In the new variant, approved by the government last week, expert assessment is priced at €50 and €100, adding that it might end up more expensive.
Methodology of assessment, changes in social welfare and various other laws are still in preparation at social ministry.
They are hoping that while currently only a third of the 100,000 work incapacity pensioners are working, during the first years of the reform 10,000 – 15,000 more would reach the labour market.
Work capacity benefit, as compared to work incapacity pension, would not shrink with anybody; rather, for many it would increase – with work capacity missing, from the average of €270 to €320, and with partial working capacity to up to €182 irrespective of percentage of work incapacity. Meanwhile, the size of the benefit will be depending of the person's income. If the income exceeds €630, the work capacity benefit will start decreasing; and with income slightly over €1,000 the benefit will be no more.  
According to social minister Ms Kütt, soc dems will propose to inject yet another sum in between the two «capacities». That, says Ms Kütt, would be for those who currently stand at 60 percent work incapacity (for example) and with whom, at the new assessment, the percentage is found to be the same. Otherwise, these people might lose out financially. And the soc dems even intend to discuss if the work capacity benefit could be cut at all, should a person earn €1,200 a month, say. «The extra expenses the person has due to health, enabling him to go to work daily in equal measure to others, currently he can at least partially cover these from his work incapacity pension; but when he forfeits the benefit, his situation will deteriorate from the current one,» said Ms Kütt.
For those work incapacity pensioners who are not motivated to return to the labour market, the start of the reform might take as long as possible. Whoever desires to find work, for them it makes no difference as UIF (Töötukassa) offers its services to all unemployed people irrespective of health.
For those who are assessed to be incapable to fork (currently, 80–100 percent incapacity), it would be financially expedient to start drawing the new state support as soon as possible. If, in 2016, a person incapable for work would draw about €290 for it, the new work capacity sum would be €320. As explained by the bill, assessment of capacity will be available immediately after full launch of the reform, without having to wait the date previously «in the calendar».
Work capacity reform, main points
•    Instead of work incapacity, as before, it is health condition that will be assessed; based on the functions remaining, working capacity will be assessed. Instead of work incapacity pension, working capacity benefit will be paid. 
•    Gradually, the new order will apply either from July 2015 or January 2016.
•    Instead of Social Insurance Board, benefits (in place of current pensions) will be paid by UIF, the Töötukassa. 
Persons incapable for work
•    80–100 percent work incapacity pensioners may turn into recipients of work capacity benefits for persons lacking work capacity, provided the experts will not discover they might actually do some kinds of work. On free will basis, persons lacking working capacity can get Töötukassa support in order to find temporary employment and training for it.
•    Such persons need not be visiting Töötukassa, actively seeking a job (except they do work, anyhow).
Persons with partial capacity for work
•    In the future, partial incapacity can also be diagnose with those currently not drawing incapacity pension, having under 40 percent loss of capacity. While prescribing partial incapacity, percentage will not be mentioned. Such persons will need to adhere to Töötukassa activity requirements i.e. seeking a job and attend trainings as all other unemployed people.