Editorial: banking on a place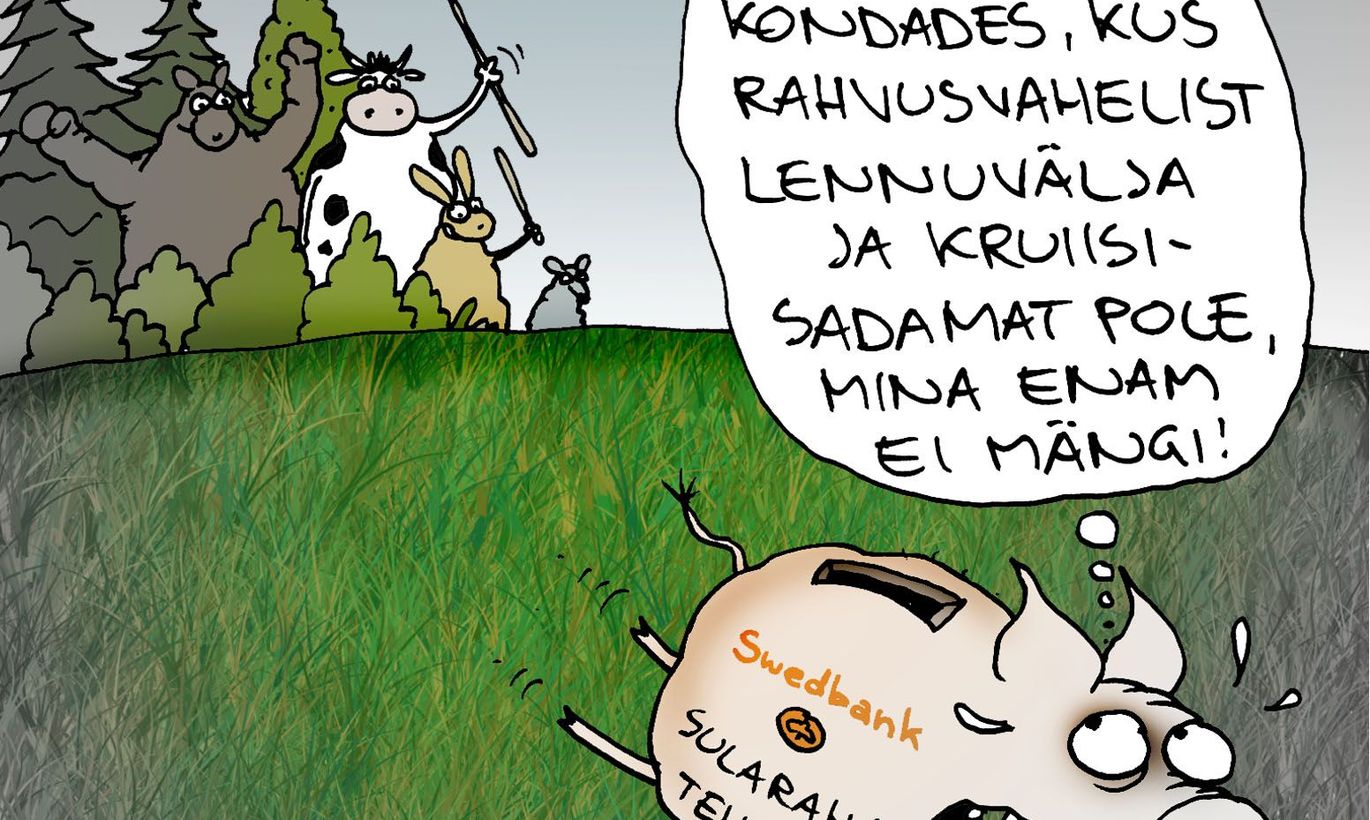 In Postimees today, Swedbank Estonia director general Priit Perens tells a truth at first glance shocking. Most of their branches – such as are outside of Tallinn and Tartu – are loss-making. Little local branches aren't good for the bank to keep, all they do is swallow money. Still, the banker vows to keep the unprofitable doors open as long as people keep coming.
But where's the limit? We don't know. Indeed, a bank can take tiny steps while leaving town and taking down flag. The last wave was created by the Haapsalu case of Swedbank branch keeping up work while stopping cash-over-counter services. Thus, no more foreign currency exchange. To do that, go visit a competitor or drive someplace else. To handle cash in Haapsalu, use Swedbank ATMs.
Come to think of it, nothing too extraordinary here. A typical client gets his cash out of the «wall» anyhow, not asking the teller. The issue – while forgetting the communication slips for which the Swedbank has profusely apologised – is any small town and settlement in Estonian, not a Tallinn or Tartu – is quite sensitive regarding its status. A full sized bank branch is the symbol of a decent place to live.
As the bank goes on a quiet diet, townsfolk develop anxiety. What next? Are the pharmacy and the school leaving soon, too? Beholding Estonia's internal migration and the overall migration balance, the questions aren't artificial at all. By such signs, local government people get cautious, sniffing something should be done for the place. Maybe, if we make it public, they'll keep the bank for a while? Like the tempest in a teapot whipped up by the Virtsu ATM* a while ago – remember? 
It does not help that globally, the bank branches in their current shape date back to the pre-Internet era. At this very moment, the conservative financial services sector is being almost dragged to  the 21st century of the virtual Bitcoins and inter-user transactions like Transferwise etc. Would be no surprise if the next generation remembers brick-and-mortar bank branch as we look back to the Soviet time State Farms. Change is in the air, greater perhaps what we may now grasp.
But while it's all happening, let's hope in social responsibility in banker hearts, so any time a town tumbles in the red a branch or even ATM isn't wiped off the map.
*Spot where ferries leave for Saaremaa.