Paet: Estonia and the U.S. are strong allies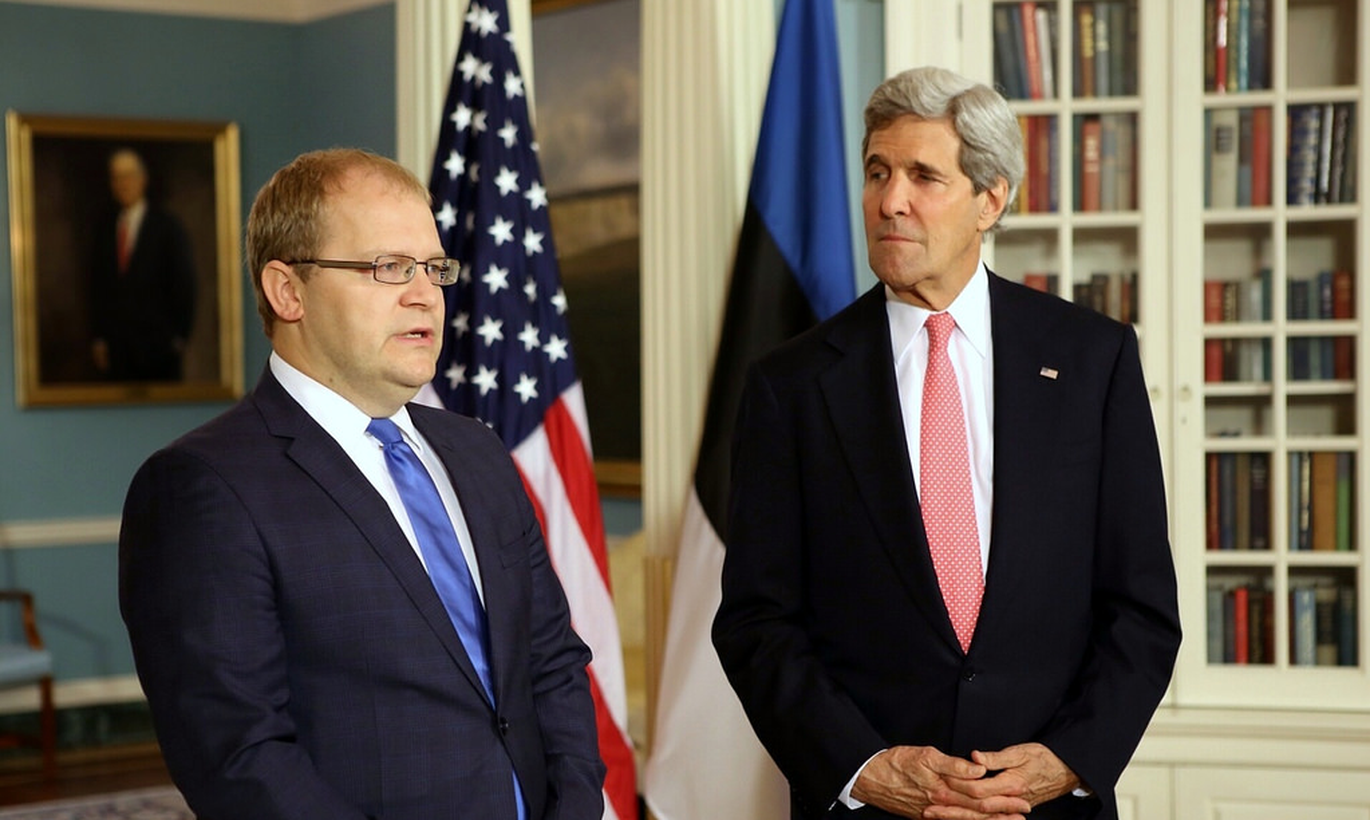 At his meeting in Washington with the United States Secretary of State John Kerry, Foreign Minister Urmas Paet said that communication between Estonia and the United States has been particularly active over the past few months and today's meeting proves this once again.
«The U.S. and Europe have operated jointly in order to try to help resolve the crisis in Ukraine and we recognise the U.S.'s decisive action to guarantee national security,» Paet said, adding that it is a confirmation of strong transatlantic ties and shared values.
«We thank the United States for their contribution to our air policing - to which the U.S. contributed for the fourth time in early 2014 - and for strengthening the operation by sending six F-15 fighter jets and the U.S. military to Estonia,» Paet noted.
Speaking about the latest developments in Ukraine, Paet emphasized that the main objective is the improvement of the security situation in the country. «The security situation in eastern and southern Ukraine continues to be extremely worrisome,» Paet said, adding that the detention of OSCE observers, including an Estonian citizen, and hindering the work of the mission is unacceptable.
«We demand the release of the observers,» Paet said, highlighting the OSCE's current actions in order to achieve this.
The Estonian Foreign Minister recognized the people of Ukraine for their fortitude in determining their future. «The success of the presidential elections will contribute to the country's stability and reforms in Ukraine,» he said.
On the subject of the Free Trade Agreement between the European Union and the United States, Paet confirmed that Estonia supports a broad agreement with the most likely liberal outcome. «When two major trading partners such as these both agree to the rules, it also positively affects third countries and the entire global trading system,» he added.
Paet stated that Estonia highly appreciates the United States' solidarity with its allies. «The U.S. presence and visibility in Europe is very important for Estonia,» Paet said at the meeting. «Given the changed security situation, steps must be taken together to enhance NATO's deterrence capabilities,» Paet remarked, adding that looking ahead to the NATO summit in Wales, Estonia hopes for there to be a focus on collective defence and an agreement to ensure lasting deterrence in our region.
Paet and Kerry also spoke on the subject of cooperation for ensuring cyber security.