Drug money laundered in casinos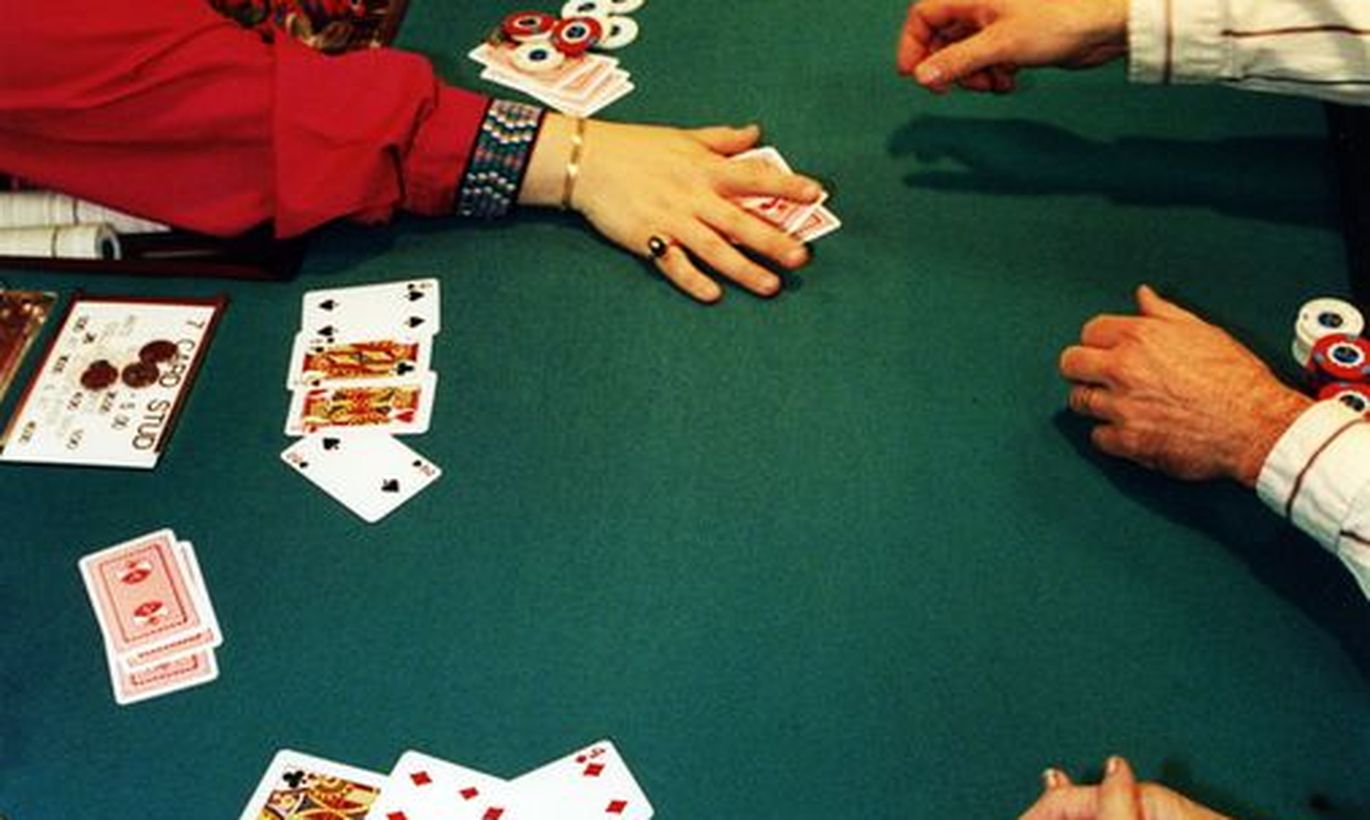 While chasing street dealers, investigators stumble upon large drug proceeds attempted to be legalized in novel ways.
This was supposed to be a routine street operation by drug police. All of a sudden, what unfolded was a breathtaking case of confiscating criminal income. Never before had investigative bodies happened upon a situation where €500,000 of drug money was legalised via casinos. In the December of 2012, Northern Prefecture drug department was doing its usual in Lasnamäe, seeking to «run down» the taxi driver/ drug dealer Aleksei Kulakovski on Pae St open market grounds.
On lookout for their target, the policemen were waiting for an old Volkswagen Passat taxi, as prompted by intelligence. Among others, a BMW X5 boastfully entered the market grounds. To their surprise, with Mr Kulakovski at the wheel.
The very instance, the operation was halted by its boss. «We decided to look into the assets of the man,» says drug department head Kaido Kõplas, a year and a half later.
About a month into it, the investigators thought they had wizened up, having sifted out Mr Kulakovski's brother-in-crime Andrei Šumihhin. The men moved by the motto: get stuff cheap at wholesale prices, sell in streets for dear money.
Mr Šumihhin had a flat at Majaka St, and a new Lexus as wheels. With Mr Kulakovski, it was complicated somewhat – some nights he slept in his BMW X5, occasionally wife let him take some rest on the sofa at home. The rest of the time, the man spent nights at an acquaintance.
With Mr Šumihhin, the investigators were intrigued by his costly diving trips with a young lady friend, a drug user. In 2012 alone, they'd been to Thailand, Galápagos Islands and Egypt. The year before, Cuba had hosted the couple.
For the beginning of 2013, a vacation had been booked in Malaysia. The down payment of €3,000 had been transferred. Considering the official minimum-like income of Mr Šumihhin, this essentially was his year's wages.
Instead of the sandy beaches of Malaysia, Mr Šumihhin landed in jailhouse, in Tallinn. In his home, over a thousand folders with phenyl were discovered, enough to provide a fix to 30,000 drug addicts. For a street dealer, the amount is gigantic.
About €44,000 of cash was also found. The investigators were exceeding glad, but the best was yet to come – rummaging the home of Mr Šumihhin, a bunch of Olympic Casino checks were unearthed. According to these, dozens of thousands of euros had been withdrawn from casinos.
Mr Šumihhin claimed he had been frequenting casinos, playing the roulette and winning. Winning a sum of that size seemed quite unrealistic. In order to find out, the police inquired at Olympic Casino, regarding financial deals by Mr Šumihhin. The reply made them gasp.
Turns out, the casino turnover was of almost cosmic proportions: over the past three years, Mr Šumihhin had taken to the casino a whopping €496,000, approximately.
His wins in the slot machines, thereat, amounted to mere €105,000 or so. Thus, a gaping hole of about €400,000.
To the backdrop of his income, the sums staked at the casino were the sci-fi kind, of course. Mr Šumihhin said he was just lucky like a devil. This, the investigators believed not. «One would ask: being so lucky at the casino, why sell drugs?» said public prosecutor Taavi Pern.
The court opted to believe accusations regarding where the drug money – hauled to the casino – came from, sentencing Mr Šumihhin behind bars for eight years. Not only losing the cash amassed, the man was stripped of his expensive diving gear.
To keep the Lexus from being taken, the man paid the state €15,500. Compared to the criminal income earned, that's a drop in a sea; therefore, the man was stuck with a confiscation claim of €400,000 which he will now have to pay the best he can.
The original source of the story, Mr Kulakovski, proved a tougher nut to crack. In no way would he agree to the BMW X5 to be confiscated. The car, he said, was his Mother's. The Mom has no driving licence; still, the court thought it better to return the luxury SUV to the lady. At the moment, the dispute is in circuit court.
Within the criminal case, €120,000 worth of criminal income was confiscated. This being a bit under five percent of criminal income confiscated from crooks, last year. As an example of a single case and of legalising criminal proceeds, this is a story most remarkable.
To the criminal income unit, functioning at the police for the third year now, criminal income has been explained in various ways. Sometimes, the money was earned by a show-dancing wife. Or: over the years, mother-in-law diligently picked and sold mushrooms, thence the savings. 
At another exceptional case, the drug money was said to have been a wedding gift by relatives.
Criminal proceeds do not always come as cash, cars or real estate. Last year, we heard the story of six pair of criminally gained footwear confiscated from a crook.    
Shifting funds to mother-in-law or wife won't help
Over the years, the criminal income identification office created at the police in the autumn of 2011 has increased in numbers. Also, each prefecture has officials specialising in tracking down criminal income. All in all, the specialists are almost 20.
In 2011, about €2.8m of criminal assets were arrested in Police and Border Guard Board proceedings. In 2012, the amount rose to €27.5m. The bulk of that was Tartu IT-businesses' money apprehended through the Estonia-USA joint operation Ghost Click. In 2013, €3.2m worth of assets were arrested.
As the time goes by, the police are getting better at arresting criminal income transferred to third persons as relatives and friends.
For instance, over a million euros worth of third-person assets were arrested in 2012. Last year, the amount was over €600,000.
-------------------------------------------------------
Pille Hamer, criminal income identification bureau chief at Central Criminal Police
Since March, assets of legal persons can also be confiscated, it there is basis to believe that the main activity of the legal person is committing crimes and the gains are the result of crimes. Earlier, such options did not exist, except in cases where a legal person could be treated as third person.
The amendment allows confiscation of a legal person under accusation. Also, the list of crimes where extended confiscation can be applied has been lengthened (by tax fraud, for instance) and the rate of punishment wherewith confiscation applies has been lowered – instead of the former three year imprisonment rate, a minimum of one year imprisonment will now do.  
As a substantial change, with crimes of first degree assets belonging to third persons may be confiscated which has been acquired earlier that ten years before the crime of first degree was committed (i.e. crimes for which imprisonment over five years, lifelong imprisonment or, with legal persons, compulsory dissolution has been sentenced).
Thus, the state has substantially broadened options to confiscate criminal income, and has removed very substantial hindrances to apply extended confiscation of assets gained by crime.