Editorial: the absent barrier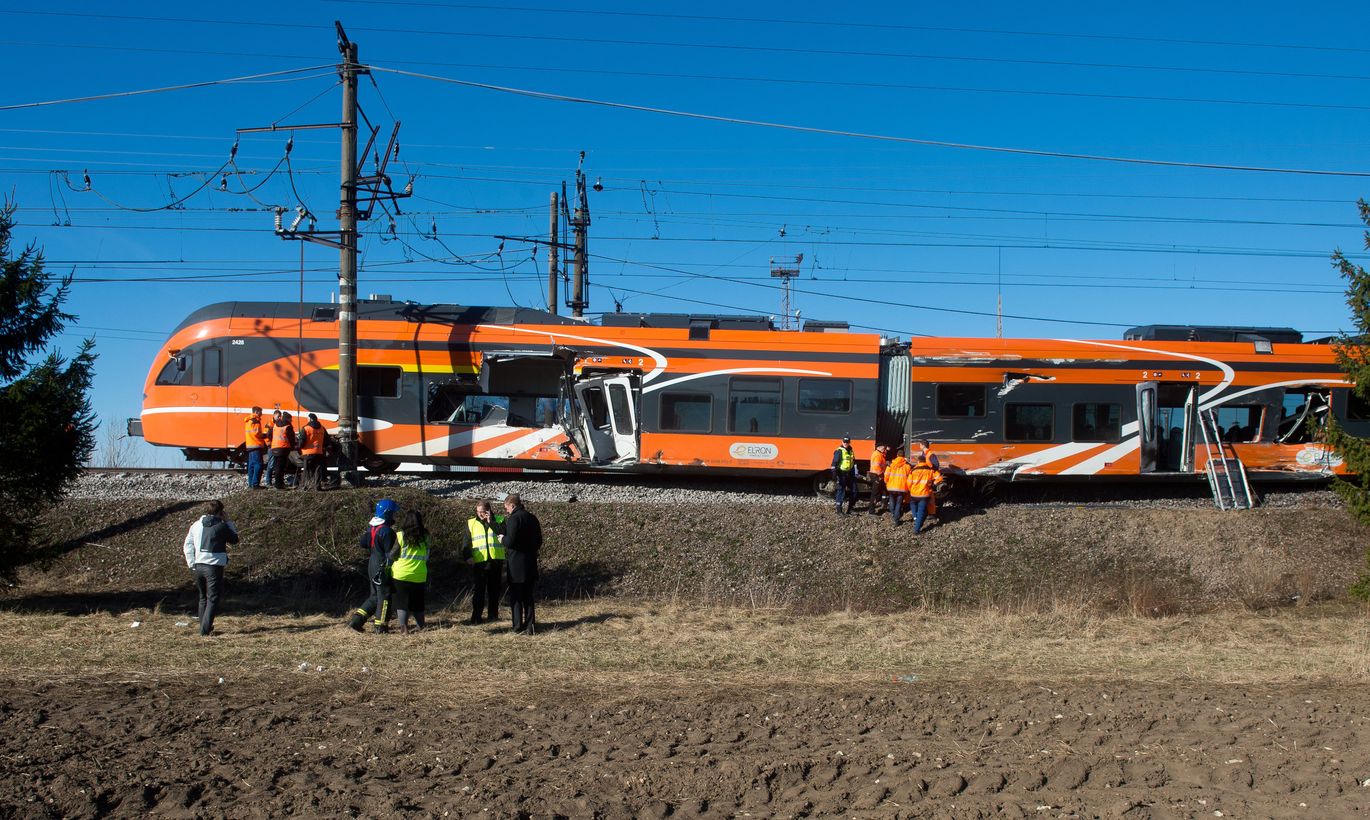 In a grave accident at Raasiku, Harju County yesterday, a Tallinn-Tartu passenger train was hit by a heavy truck. The crash claimed two lives – one in truck, the other in train. Several were injured. With a hundred-some folks travelling towards Tartu in the four-carriage Elron train, if might easily have been worse.
The picture was bleak, at the accident site last afternoon. The expensive new train smashed in the side, the twisted metal, the doors hanging loose and distorted. The vast vehicle pushed off the rails, yet upright by a miracle. Even worse the sight of the smashed truck. The trains and the cars may be replaced, though – the people killed cannot be brought back. When thinking of the dead, who will care overly much about the traffic disrupted and inconveniences caused to passengers. Though that's bad as well.
Up to authorities and agencies concerned now to find out what and why exactly this came to be, on the otherwise sunny afternoon. Even so: without digging into details, we again have reason to underline – no matter how small the traffic, a railway crossing is still a place of above-average danger. 
In these times when the people are heatedly discussing international multi-billion railway projects and sci-fi tunnels under the sea, this Raasiku crossing has just some dim blinkers and hopefully-careful-drivers to keep vehicles from crashes. Not long ago – last August – and elderly lady drove her car right in front of a train in that very spot. To her death.
After that, it looked like the action was on. Estonian Railways let it be known that several barrier-less crossings will get the devices. Still, in Raasiku, the crossing is «open».
A barrier is no panacea, of course. Even so, it's at least a help. One may go right through it. Due to a technical glitch, it may not be lowered, and what not... On the other hand, how dare we talk of hindrances and technicalities when lives are on the scales. How much would it cost, really, to have all crossings in Estonia reasonably updated? We do have the new trains, and faster. We do now have the better platforms. But when it comes to safety, things somehow go slow.
Recently, transport directorate at European Commission came out with a EU transportation table, for the sake of comparisons. Among stuff compared, railway safety was a trouble spot for Estonia: to take a train in Estonia is twice as dangerous as EU average. Below us, in the table, we find just five Eastern European countries.