Inmates of Estonia go bust, en masse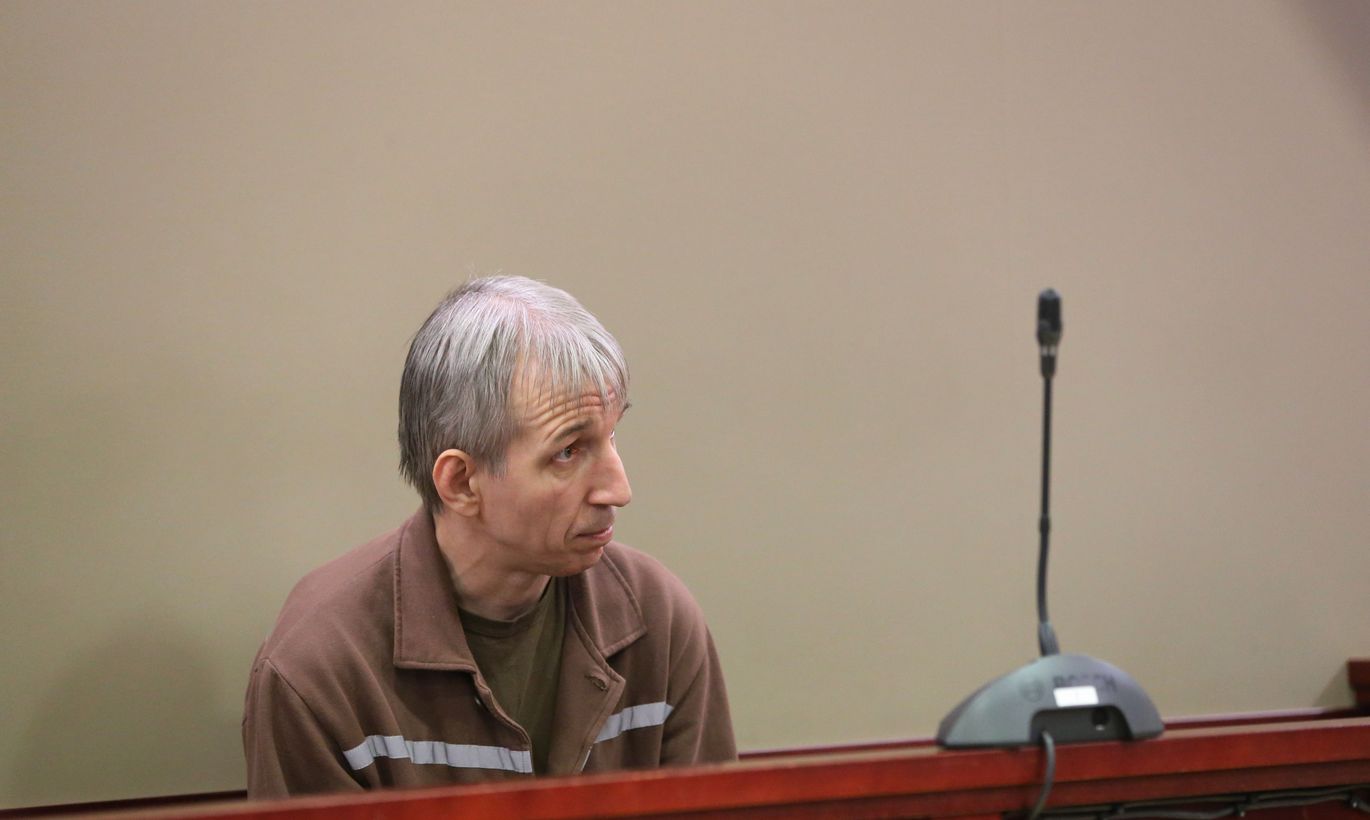 Following a Supreme Court judgement, hordes of prisoners have started filing for bankruptcy – costs of the proceedings vexing frustrated trustees.
Last year, Guntars Kaziks jailed for 15 years for raping four ladies, filed for bankruptcy. Explaining: having 12 years to go behind bars, he has no income and is in no way able to satisfy the demands by bailiffs and other officials. Both Tartu County Court and Tartu Circuit Court dismissed his bankruptcy petition.
To the huge surprise of all, however, Supreme Court ruled on February 27th 2013 that the courts had no right to refuse. That triggered a massive river of bankruptcy petitions by prisoners, flowing to this very day. Breeding resentment in courts and amongst bankruptcy trustees.
Before the Supreme Court ruling, bankruptcy petitions by prisoners were not accepted. The usual reason given was the same as in the Kaziks' case: in the opinion of county and circuit courts, bankruptcies of imprisoned persons cannot be managed successfully, nor can physical person's bankruptcies sought for them be declared.
Simply put, courts would not accept bankruptcy petitions by persons who had free food, free «upkeep» and free settlement of claims. Supreme Court, however, said in its landmark decision, that Bankruptcy Act does not prohibit an imprisoned person from being a bankrupt.
Also, the Supreme Court ruled that while deciding whether to accept a bankruptcy petition, a court cannot draw conclusions if the debtor is wrongfully disregarding his duty to be involved in reasonably profitable activities. 
At the same time, the Supreme Court underlined that, by way of bankruptcy proceedings, no one may escape compensating damages illegally and intentionally caused. After that, dozens of bankruptcy petitions from prisons – handwritten and sent by mail – started to pour into county courts.
For example, bankruptcy is petitioned by Jüri Tšerkašin (27), who according to accusations cast two women into a mazut tank, in 2007. One of the ladies died, Mr Tšerkašin sentenced to 20 years of imprisonment. At the end of January, bankruptcy of Ennu Remme was declared, the man having in 2008 sentenced for eight years in jail, for manslaughter. Also, via bankruptcy proceedings, Vladislav Dõmov – jailed for 11 years for killing a drinking buddy in 2012 – has been declared insolvent. On the basis of Ametlikud Teadaanded of 2014, the list might be continued for quite some time.
Statistics regarding bankruptcy petitions by prisoners are poor and insufficient. Harju County Court has no official statistics; as assessed by trustees in bankruptcies, 40–50 of such cases are being proceeded there. To Viru County Court, 19 petitions by prisoners were filed in 2013; of these, five have been satisfied, 11 have not been accepted, one was withdrawn by the debtor, one was not satisfied, one is currently being proceeded.
By Tartu County Court, two inmate bankruptcies have been declared; with five being processed. In Pärnu County Court work area, there are no penal institutions; therefore, head of office could only recall one such case.
Bankruptcy trustees would rather not deal with prisoners. As trustees are appointed by judges, and it is important to be on good terms with judges, they cannot refuse. It is unpleasant for them, humanly speaking, to meet with prisoners and deal with them.  
«Till next year, he is in jail for killing. I did say I didn't want to go there, in the jailhouse, to meet with him,» said bankruptcy trustee Tiina Mitt, only recently handed her initial inmate case.
Also, the prisoners have loads of debts and, therefore, they mean lots of work; meanwhile, the trustees haven't any hope to get their fees out of them. They will have to settle for the €397 state compensation (minus taxes).
«We aren't happy, in fact we're very angry,» said Andres Hermet, chairman of the Estonian Chamber of Bailiffs and Trustees in Bankruptcy. «It's a bit like pro bono (Latin for «voluntary and free») work, the fees for which will not cover the expenses incurred. We'd be ready to do that kind of work with people who have been caught between the cogwheels of life; but seeing we are having to do with people who intentionally caused damage, we aren't too keen to deal with them.»
According to Mr Hermet, highly qualified trustees in bankruptcy and judges are currently wasting a lot of time on the prisoners, the latter being the only ones who are happy – all they ever need to do is write the petition, and all else is being done for them. As stated by one trustee, getting rid of one's debts is, for the prisoners, «yet another positive option offered by the penal institution».
Even so, there are all formal or emotional causes. The inmate bankruptcy does also hold an essential basic contradiction. In the opinion of the trustees, they just aren't worthy of debt cancellation.
«Let them first do their time, then go to work and earn some money,» said Mr Hermet. «The aim of debt forgiveness ought to be giving people a new chance, so they would not start to hide their income and go abroad. The idea to bring people back, fast, into the normal life, is right. But the inmates, sitting behind the bars, cannot fulfil any duties at all.»
The essence of private person bankruptcy is that, by court ruling, is declared insolvent; thus, no more interests and fines for delay will be calculated on claims against them. The assets of the debtor will go under administration of the trustee, who will be representing the debtor in proprietary relations.
Debt-claims will be verified, the assets sold, and all income on top of minimum wage (regarding every dependent child, another third of the minimum pay will be added) will go for payment of debts as mediated by the trustee. In three to five years, the debtor has the option of asking a court for debt cancellation.
With prisoners, debts are diverse. As, according to trustees, their lifestyles tend to be disorderly, the debts have accumulated for all kinds of services. As a rule, they do not manage to take long-term loans; even so, they are close friends with quick loans. To this, add advocate fees appointed by the state, all kinds of fines and compensations of damages judged in favour of victims.
As a rule, however, the inmates do not have assets to be sold during the bankruptcy procedure. Neither do they have income exceeding the minimum wages. Thus, there is no chance of any part of the debts paid during the proceedings.
Among the people dealing with prisoner bankruptcies, an assumption is spreading: somewhere in a jailhouse, there sits an inmate with legal education, producing the petitions – these come in the same handwriting, very correctly worded legally. Still, it is possible that somebody has done the template, and a guy with fine handwriting is just producing these for a fee.
Indrek Niklus, private law department head, at Ministry of Justice
Ministry of Justice has received information that prisoners are filing more bankruptcy applications; even so, as these data is not collected separately, we have no statistic to show.
Meanwhile, we may say that if a prisoner applies for bankruptcy proceedings, passing this will not deliver him from his obligations.
As stated by sections 167 and 168 of Bankruptcy Act, after end of bankruptcy proceedings, a creditor may file claims against the bankrupt one, even such as existed before the bankruptcy proceedings; and the debtor is obligated to meet these. Thus, it is not correct to claim that after bankruptcy proceedings are over, victims will not receive compensations for damage, and the state would fail to receive costs of criminal procedure (including counsel fee).
In certain cases, law allows to cover temporary trustee fee and costs on account of state means. That's for the reason that, with prisoners having no assets whatsoever, the unallowable situation arises that the trustee will receive nothing for his work. How often this has been the case, we have no information.
On the other hand, it has been claimed that if prisoners apply for this in a timely manner, after their release proceedings can be carried out to deliver them from obligation. The law doesn't forbid that. At the same time, we must underline that during said proceedings the debtors cannot be delivered from claims to pay alimonies or damages to victims (plus compensation for all other unlawful damage).
Decommitment, essentially, is based on desire by debtor within a certain period of time (three years, minimum) to show excellent behaviour, pay the bulk of his debt, and let it be seen in every other way that in the future he will do all in his power to avoid becoming insolvent. Whether and in which way an inmate will meet these conditions has currently been left for judges to decide, by lawgivers. Decommitment procedure is first of all meant to motivate people to rise to their feet, financially (go to work, collect money, get a home etc).
Judging by experience of other countries, to our knowledge, there are not very many countries in the European Union that would have banned, by law, inmates from filing for bankruptcy proceedings. Same goes for decommitment proceedings mentioned above.