Russians baffled by Enterprise Estonia campaign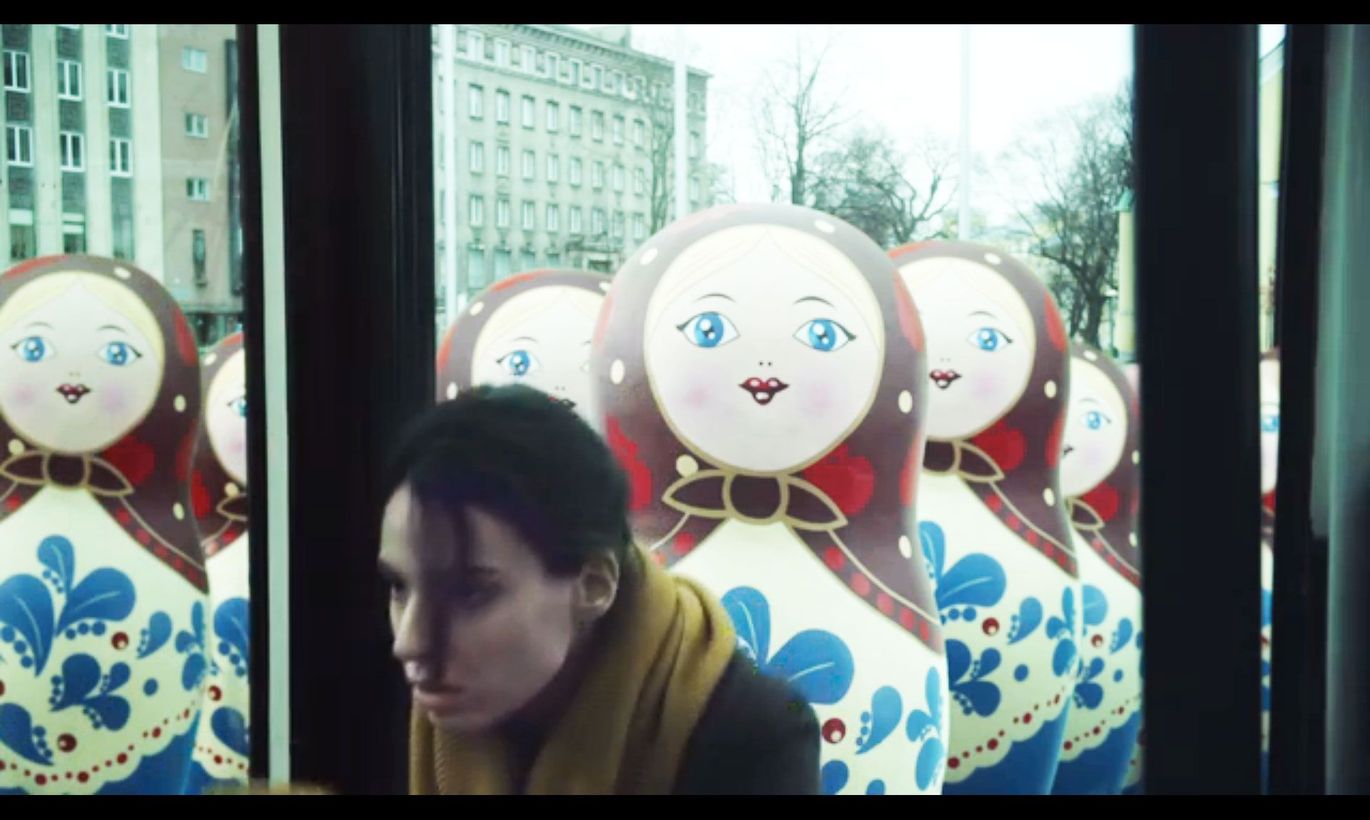 Matryoshka-campaign costing €28,000 and aimed at Russian tourists has stirred emotions – by now, the video-clips are therefore deleted.
In the most polemic clips, Russian tourists are depicted as bothersome Matryoshkas. The dolls are hard to squeeze into bus doors; they're kept at bay by restaurants and try buying intimacy from hotel attendants.
In the Facebook game included in the campaign, 76 seats may be won at a charter flight by Estonian Air, bringing the winner and his/her friends to Tallinn, for time period January 30th to February 2nd, from Moscow of St Petersburg. The package includes accommodation, dinner, Tallinn sightseeing tour etc. 
Postimees addressed Facebook-using Russians, requesting that they review the Matryoshka-ads and say what they think of the campaign. According to Alexei Sinelnikov, editor-in-chief of the Moscow newspaper Moi Rayon, the campaign would fail if the aim was attracting Facebook-users. 
«In Russia, Facebook is used by the avant-garde, rather; such provincial videos will not attract them,» explained Mr Sinelnikov.
This is how he interpreted the ad: the nice Estonians and the stupid-like Matryoshka. «1:0 for Estonians, in nicety; but financially they lose here.»
A married Moscow couple, Yulia (31) and Mikhail (35) said it was anti-advertisement, posing no benevolence towards Russians. «The state has not shown why we need to travel there; the more so that it appears like the Russians will cause trouble (will not fit in buses, not welcome in restaurants),» they said.
Olga Gnezdilova, senior St Petersburg online editor at the newspaper Novaya Gazeta does not like the worn-out stereotypes used: for Russians, it's the eternal Matryoshka, the balalaika player, the bear. «No one in Russia will identify as Matryoshka; and ads are supposed to address the target group,» said Ms Gnezdilova.
Also, as pointed out by those contacted by Postimees: to herd together 75 friends is quite an impossibility. «I would not be able to gather so many, but I could come with my family. I'd like to see the wunderkind who heaps such a bunch,» said Mr Sinelnikov.
As also admitted by Yulia and Mikhail: 75 might be collected by popular bloggers, perhaps; ordinary working people, families, do not have the time and the option. 
«The idea seems to be a flop – in large cities, it's hard enough to meet one's friends and relatives, to say nothing about a big bunch of people for a joint trip,» they said.
As claimed by Enterprise Estonia press representative Jürg Samel, the campaign was born in cooperation with partners in Russia, including market research among target group. The campaign kicked into gear on November 11th and, according to Mr Samel, feedback from Russia has so far been positive.
«By today, the campaign has raised amount of Facebook fans at visit­estonia.com, among Russian target group, three times, from 4,441 to 13,443; thus, we have already exceeded the campaign target of 10,000 friends,» said Mr Samel.
The campaign game Me and 75 Friends to Estonia has drawn close to 230,000 people equalling 3,007 plane loads.
«Even though in numbers the campaign has achieved its aim and the clips have fulfilled their purpose, we decided to stop showing the social media video clips due to the controversial emotions triggered. The campaign will continue in other channels, the more so that the clips were just one element of the whole,» explained Mr Samel.
Producing the videos cost €27,800. The campaign was realised by advertisement agency DDB Estonia and Nafta Films. Yesterday, the DDB Estonia head declined to answer questions by Postimees. 
Nafta Films head Evar Anvelt said they merely carried out idea presented by customer. « The agency which presented the concept got what it wanted,» commented Mr Anvelt.