Minister: discontentment in prosecutors died down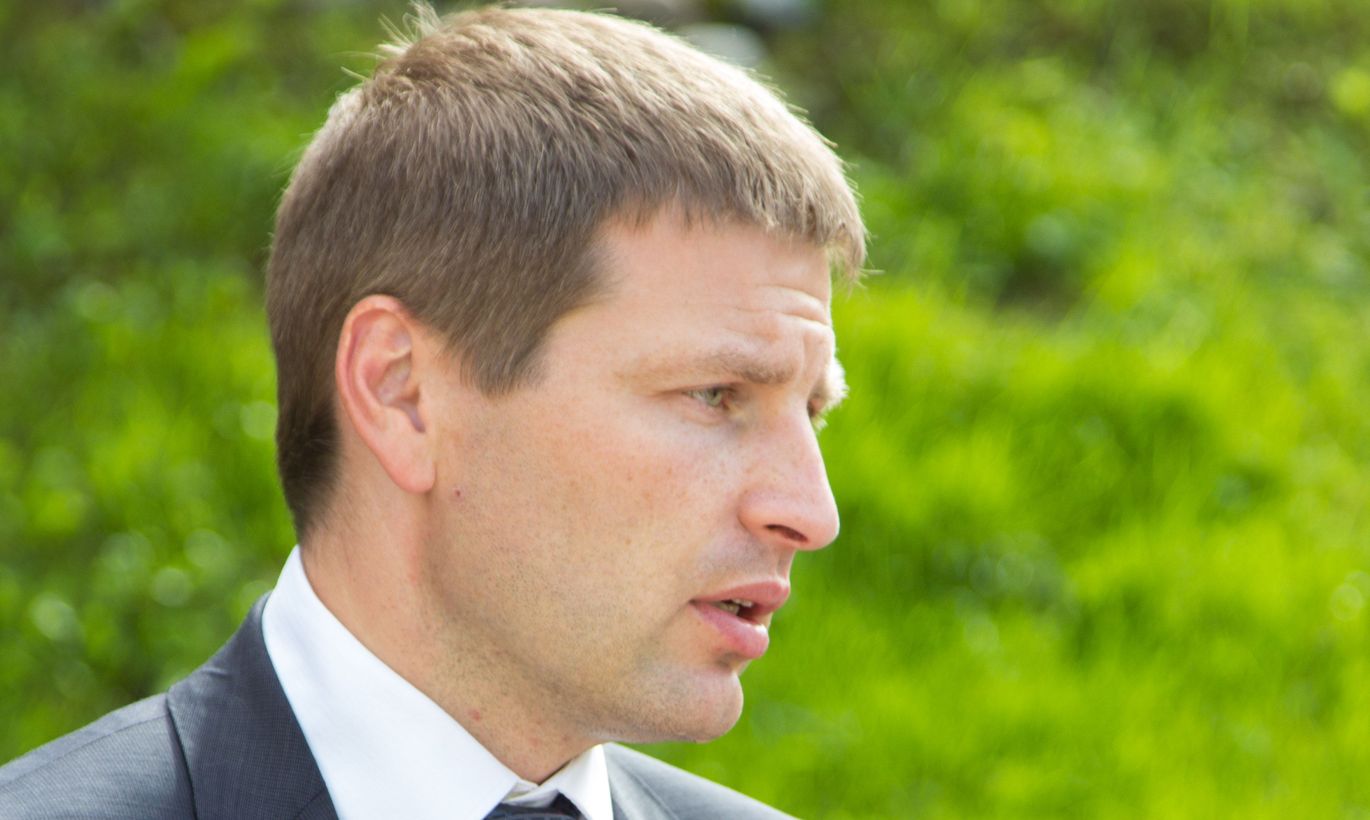 According to justice minister Hanno Pevkur, Estonia's preventive measure, in the light of European Human Rights' Court (ECHR) decision, to quickly cut amount of those jailed in Estonia was the right thing to do, as, in ECHR assessment, cell area less than three square metres per inmate violates their human rights.
Otherwise, the state would have faced numerous claims for compensation by inmates, who, as confirmed by ECHR, are living too tight.
«Such resources as we should have paid as compensation, arising from three consecutive decisions by ECHR, Estonia could not have afforded,» the minister said yesterday.
We are talking about three court cases in Italy, Romania and Azerbaijan. Namely, inmates sued because of scarce space in prisons. ECHR took the stand that, personal space of inmates falling under 3 m2, the state must make monthly compensation of €516.
In Estonia, such problems are experienced by about a thousand inmates, in Tallinn Prison. To meet EU standards, they should be fewer, by a hundred or so.
Would the thousand-some Tallinn Prison prisoners have collectively sued the situation, the state should have paid them, for each month in jail, about half a million euros.
To get the money, the inmates didn't really have to sue in Europe, local jails would have done just as well. To prevent the problem, the ministry sent directives to prosecutors.
«We can't talk about EU standards, decided the human rights court,» said the minister of justice. «It would have been wrong for us to hide our head in the sand hoping nobody will hear of the decision, in Estonia, and we would just escape.»
As assured by Mr Pevkur, every prosecutor is independent within each criminal case. «There has never been nor ever will be any order or directive, from ministry, regarding that,» said he.
«Things are altogether different with general criminal policy. The directions thereof are confirmed by Riigikogu and, regarding directives from there, no fault can be found with anyone. These are the general directives. Just like interior minister and justice minister have, these eight past years, agreed regarding priorities of fight against crime,» added the minister of justice.
According to Mr Pevkur, he personally understands the prosecutors' concerns over wage levels being stuck. Especially knowing that wages for judges, this summer, considerable rose.
«But here we have a vital nuance – the judges lost special professional pensions. Prosecutors, so far, have kept these,» is how Mr Pevkur substantiated the judges wage rise.
Following the summer rise, wages of judges start at €3,400 approximately. Prosecutors, earlier at a level more-or-less the same, not start with €2,600. Assistant prosecutors will earn some €1,800 a month.
«Considering the overall wage level in public sector, these wages aren't bad at all,» said the minister, pointing to doctors with their decade-long path of education and average earnings to the tune of assistant prosecutors.
«Doctors directly hold lives in their hands, and, it would be a shame to say the prosecutors are paid pennies. Their wages are not bad at all, in the overall picture. But, yes, generally speaking I would like to lift the prosecutors' wage level to better correspond to that of judges, definitely.»
How well acquainted are you with the mentality among prosecutors, as evidenced by the correspondence at Northern District Prosecutor's Office?
As well as it reads there... All emotions are not easily caught by mere text alone.
But I have talked to Attorney-General (Norman Aas – edit) and tried to understand further during today (Thursday – edit) what could actually lie behind it. But I have understood from what the Attorney-General says that by now the topic has died down and within everyday work at prosecutor's office processes have been clarified to achieve some basic normality. Surely, this arrests topic was not all there was to it, triggering these letters.
I agree that to a large extent that tense spot has been solved by now, with no further issues remaining. Even so, the letters revealed a lot more: for you, as the minister, it was probably painful to hear the attitude of the prosecutors, sounding like: it is us and the Reform Party with its bad attitude towards us; and the minister is their guy. By content, that's one remarkable confrontation. What do you say?
When people write like that, that's their opinion. Over these past ten months, I have tried to have it in mind, in my work, that all institutions in my domain are very important and need attention.
If you look up my sayings in the media, you will clearly see that I have said even before – for me, there are two priorities at budget talks: continuing with the courts reform; and filling vacancies at prosecutor's office as well as providing more resources for the latter.
Regrettably, all we got during the talks was a warm handshake, so to say. Thus, for the continuing of courts reform, we had to find money within the wage fund increase.
These preferences ought to clearly show what my attitude is towards the prosecutor's office. For me, communicating with Attorney-General or prosecutors has never been a problem.
Professor of criminology at University of Tartu
In the arguments over arrests quotas, both ministry and prosecutors have a point, to a degree; even so, instead of stiff limits, the state might find a solution by way of redistribution of recourses. It is clear that if European Human Rights' Court deems every inmate worthy of three square metres, Estonia will have to respect that.
And, ministry of justice is the right institution to provide such advisable legal policy frameworks for the prosecutor's office. Punishment policy is for the ministry to determine; and, thereby, it is determined how much is spent on certain kinds of crime. At the same time, the limits should not be so stiff as to leading to situations where a person is supposed to be arrested – but a prosecutor cannot request that due to quota being filled.
Specialised prosecutor at Northern District Prosecutor's Office
In our everyday work, prosecutors have not been disturbed by the arrest-quota-confusion. I have seen no letter that would regulate my activities. I cannot say whom it would influence. The last time I applied for a criminal to be arrested was just this Monday.
In the bonus system and salaries I see no problem, as earlier we have had times much harder materially speaking, as well as directives much more vague and confusing. I am fully satisfied with the current management, administration and legislation.