State damps down expectations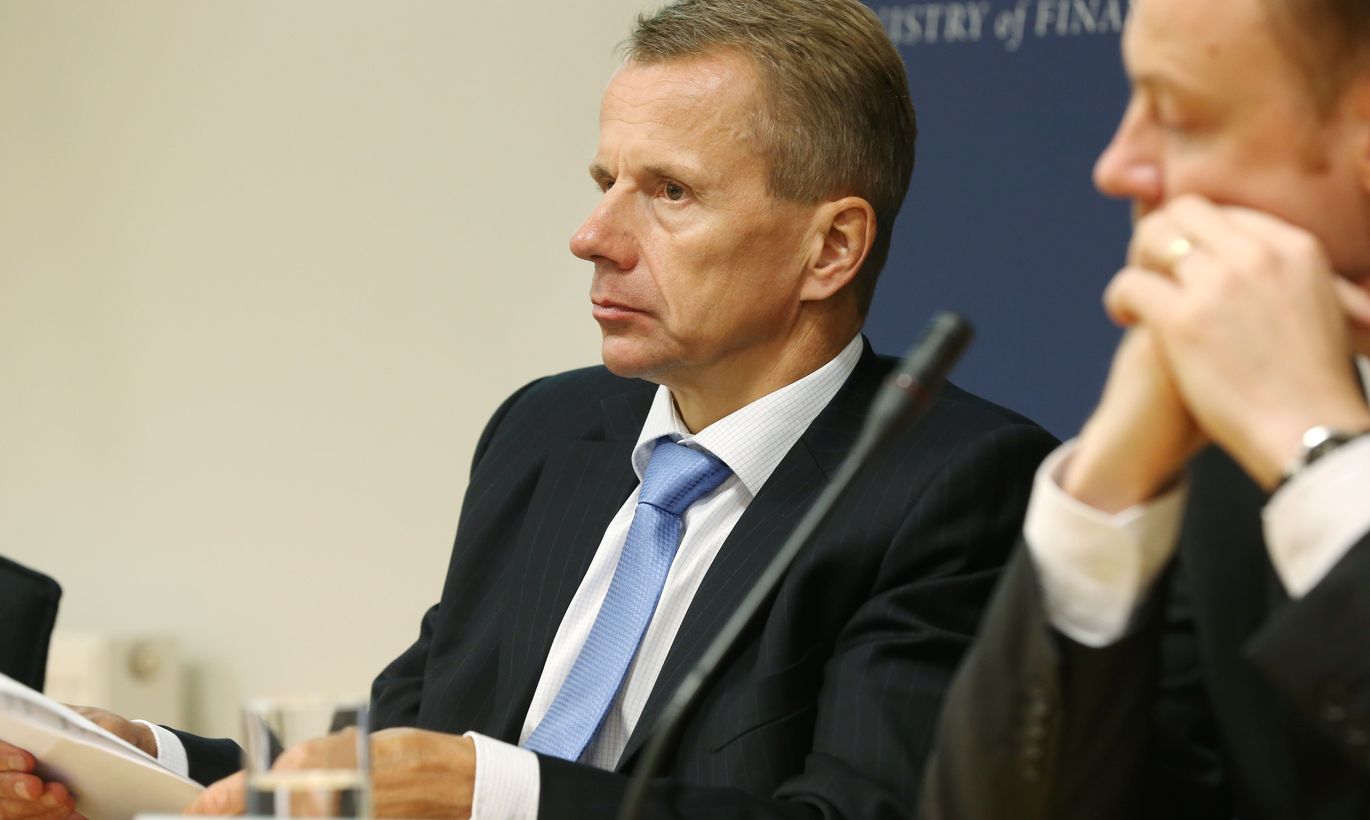 Ministry of Finance cuts economic growth forecasts from three per cent to 1.5; even so, it thinks it not prudent to enhance growth.
«While exiting the crisis, for several years our growth has exceeded our potential. Meaning that the negative GDP gap has been constantly closing and the trend will continue,» commented Andrus Säälik, fiscal policy head at the ministry. 
While SEB, having cut its forecast in line with the ministry, sees an opportunity for Estonia to engage in a slightly more expansive budget policy, Mr Säälik does not agree: that would be totally wrong right now, as everything is going in the right direction anyway. «Should we start talking of additional enhancement, added problems might rather be caused.»
«One may speculate that something might have been done in the first half of the year, when economy grew just slightly over one per cent; but now, definitely, it is not time for that,» assured Mr Säälik.
In first half of 2013, Estonia's economic growth disappointed with 1.1 per cent in first quarter and 1.3 per cent in the second. According to finance minister Jürgen Ligi, the economic situation is now on the mend; even so, the deterioration of the first half will definitely leave its mark on the year to come. 
Year-on-year, the second quarter brought contractions of 0.7 per cent and 0.2 per cent to eurozone and the EU, respectively. Of the larger member states, both Germany, France and UK showed growth in second quarter. Italy and Spain were in decline.
In second quarter, Latvian and Lithuanian economies grew by 4.3 and 3.7 per cent, respectively.
«Estonia's economic growth is supported by both domestic demand and the recovery of external demand. By the latter, I primarily mean recovery of the EU economy,» commented Mr Ligi.
In the ministry's estimation, the improvement of eurozone's economic outlook will, starting 2014, improve Estonia's growth options, next year's economic growth again accelerating to 3.6 per cent.  
The ministry noted that in near future, public sector investments will stay at a lower level due to decrease in income from quota sales and volume of structural funds. Starting next year, private investments should increase as external demand recovers.
As assessed by the ministry, near future will bring increase both to employment and wages. According to the minister, employment currently stands at boom-time levels. «The high [employment] rate sets its limits to growth, every percent added will be quite an achievement.»
For this year, the ministry expects a 1.3 per cent rise in employment; for 2014 – 0.4 per cent. Employment increase ought to halt in 2015.
According to predictions, wage rise will exceed that of employment. In step with economic growth, average wages increase will, in 2014, accelerate to 6.2 per cent; real wage rise will amount to 3.4 per cent in the two years to come – due to reduced tempo in consumer price rise.
The ministry's latest forecast will provide the basis for next year's state budget, the discussions of which were launched in the government last week. A central topic for next year will be wage rise.
According to finance minister, wage rise is a done deal, the size of it still being uncertain. Mr Ligi says the exact figure ought to become clear during September.
As predicted by the ministry, price rise is slowing down faster than expected. While this year the expected price rise still narrowly exceeds three per cent, next year's inflation will be 2.7 per cent, believes the ministry.