Child saved by skin of teeth from offhanded antidepressant treatment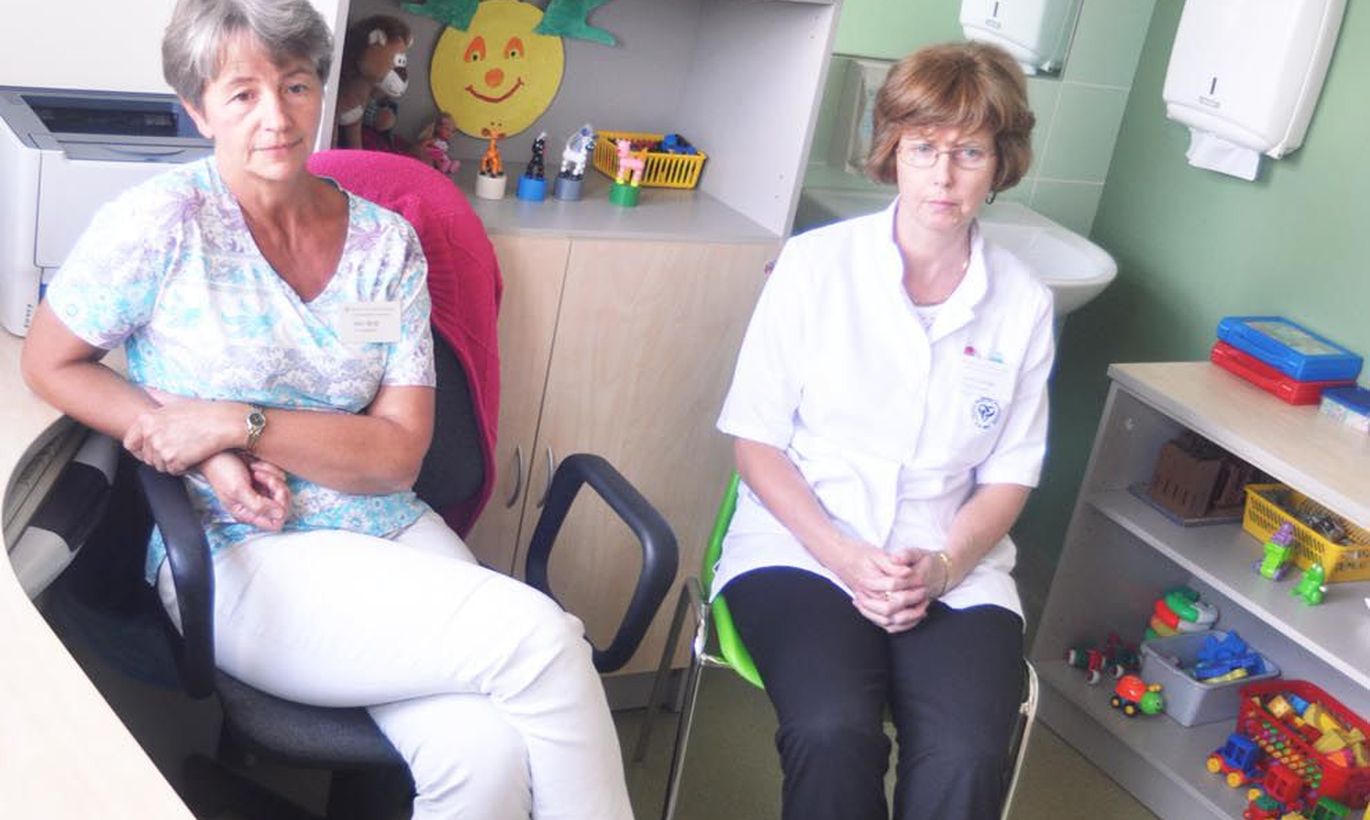 According to child psychiatrists, prescribing antidepressants may never be first choice regarding children.
An 8-year-old girls frequent toilet trips during classes resulted in an appointment with a psychiatrist prescribing her the addictive tranquilliser Diazepam. All it took was a twenty minute visit.
«She is the active and restless kind,» says Grandmother, doing the most of the little girl's upbringing. «In April, her class teacher sent an e-mail asking to check why the child asks to go pee so often. She guessed it was something with the bladder, perhaps.» All tests done at the family doctor's were, okay, however.
An acquaintance of the Granny's thought maybe it was the nerves. So, Grandmother, with advisement from family doctor, went to a child psychiatrist at a private clinic. Upon arrival, she learnt there had been a double booking. Instead of fixing another appointment, Grandmother and child were forwarded to a grown-ups-psychiatrist happening to have a spare moment.
Herewith, Postimees will refrain from disclosing the identities of the child, Grandmother and the recipe-writing psychiatrist, as this would lead to a word-against-word wrangling. Impossible indeed would it to be proven, post-event, how long exactly the visit lasted and who said what; even so, other parents will be helped by hearing the Granny's view of the encounter.
«Well we were invited in, both of us, had a little discussion,» relates the lady. «The school was about up for the year and the doctor, among other things, was interested in her grades. I said it fad fours and fives; adding that she was the restless kind, not overly attentive... the teachers having a bit of trouble with her.»
Thereupon, the doctor proceeded to prescribe medicine for both. «Great was my surprise: why me also?» says the Grandmother. Who happens to be a person full of joy, hardworking; the entire surrounding community blessed by her uplifting spirit. Neither is see especially advanced in years.
According to good practice, an initial visit of this sort ought to last for about an hour. The Granny, however, claims the drugs were prescribed as the result of a mere 20 minutes of talk costing €25. Afterwards, the Grandmother again repeats the visit surely did not exceed twenty minutes.
Among other things, the psychiatrist prescribed the medicine meant for the child in the Grandmother's name – a thing like this, according to Health Insurance Fund press secretary – ought not to be done. «The child's [personal] identity code was never asked, all three medicines were prescribed to my name,» says Grandmother. «As I went to the pharmacy, they were all confused: these were antidepressants. And they could not figure out which was prescribed for me and which for the child.» Thus: the psychiatrist batted out a digital prescription listing the antidepressants Noritren and Escitalopram, plus the tranquilliser Diazepam. The latter, a strong and addictive stuff, is, among other things used to treat drug addicts withdrawal effects and anxiety disorder treatment.
From the visit, Grandmother was still able to recall that Noritren was for the kid. «The pharmacist asked me: «Oh, these antidepressants prescribed for you imply you are having suicidal thoughts?» I said no-no-no, I have never ever had thoughts like this!» recalls Grandmother. The function and purpose of Diazepam remained a mystery; according to Grandmother, that was probably for the girl.
Grandmother ended up not buying the Escitalopram prescribed for her, but paid up for the Noritren. Luckily, as urged by the pharmacist and friends-acquaintances, she never fed any of the stuff to the granddaughter. «As I had absolutely no complaints whatsoever,» says Grandmother. «And the girl is cheerful; so I don't think I'm doing anything wrong here.»
Anyone with some common sense will grasp the essence of a kid like this asking to go potty during classes: being bored out of her wits, she had to find a way out. Never in her short life has she had any trouble with incontinency. «Well yes... she did own up she was bored,» confesses Grandmother.
Still today, the girl is doing great, the «depression» has not deepened. «True she's restless at times, but that's all,» assures Grandmother. In spite of restlessness, the people close to her all affirm she is definitely not hyperactive, getting her homework and other tasks done just fine. She just seems to grasp stuff fast, and there will be plenty of spare time on her hands in classes.
According to experts consulted by Postimees, Noritren is, among other things, used against bedwetting – a problem our heroine has never battled. «To a small child like her, I would only give Diazepam in exceptional cases, and for a very short time,» says a medicament expert desiring to remain anonymous. «Drugs like this have to be prescribed with utmost caution; the more so with fragile patients like children.»
According to Anu Susi, a child psychiatrist at Tartu University Hospital, decisions of child treatment ought to be weighed very carefully. «This will not do, if antidepressants are prescribed after a dozen minutes of talk,» says she. «For that very purpose, the initial reception at a child psychiatrist will take about an hour, to get an overview of the child. A doctor must delve into the child's background and be aware of details of his/her life.»
For pharmacy industry, antidepressants are lucrative business and therefore an ever increasing supply of chemical mood-improvers is flooding the market. Regrettably, effects thereof on children are very little researched. That will not mean these may not be prescribed to children; even so, extreme care needs to be applied as we do have to do with developing brains. For that reason, another Tartu University children's psychiatrist Inna Lindre affirms that medicines are never the first choice with children, except for severe psychosis. «When all else fails, then medicines are the last resort,» said she.
Both Ms Susi and Ms Lindre affirm that soul care of and prescribing antidepressants to children is for child psychiatrist, not adults' psychiatrists and definitely not family doctors. «At the same time, it is not easy nowadays to get to see a child psychiatrist; the waiting lines are long and specialists scarce,» admits Ms Susi. «In some regions of Estonia, like Ida-Viru County, this is quite impossible.»
As revealed by State Agency for Medicines statistics, since the beginning of last decade use of antidepressants is up manifold. Even so, as compared to the rich countries, Estonia lags very far «behind».
At Postimees' request, Health Insurance Fund added up antidepressants prescriptions issued for children over the past five years. It appears, Estonia is constantly having half a thousand kids aged up to 12, to whom mind drugs are being prescribed; over the five years, the amount of prescriptions to them has risen from 878 to 1,206 (in 2012).
According to Anu Susi, Estonians are still more cautious towards drug use than Western-Europeans: «Firstly, every medicine costs you money. Secondly; our people have no such great faith in medicines; and especially with children they are not inclined to use these casually.»