Scrutiny applied to lottery lovers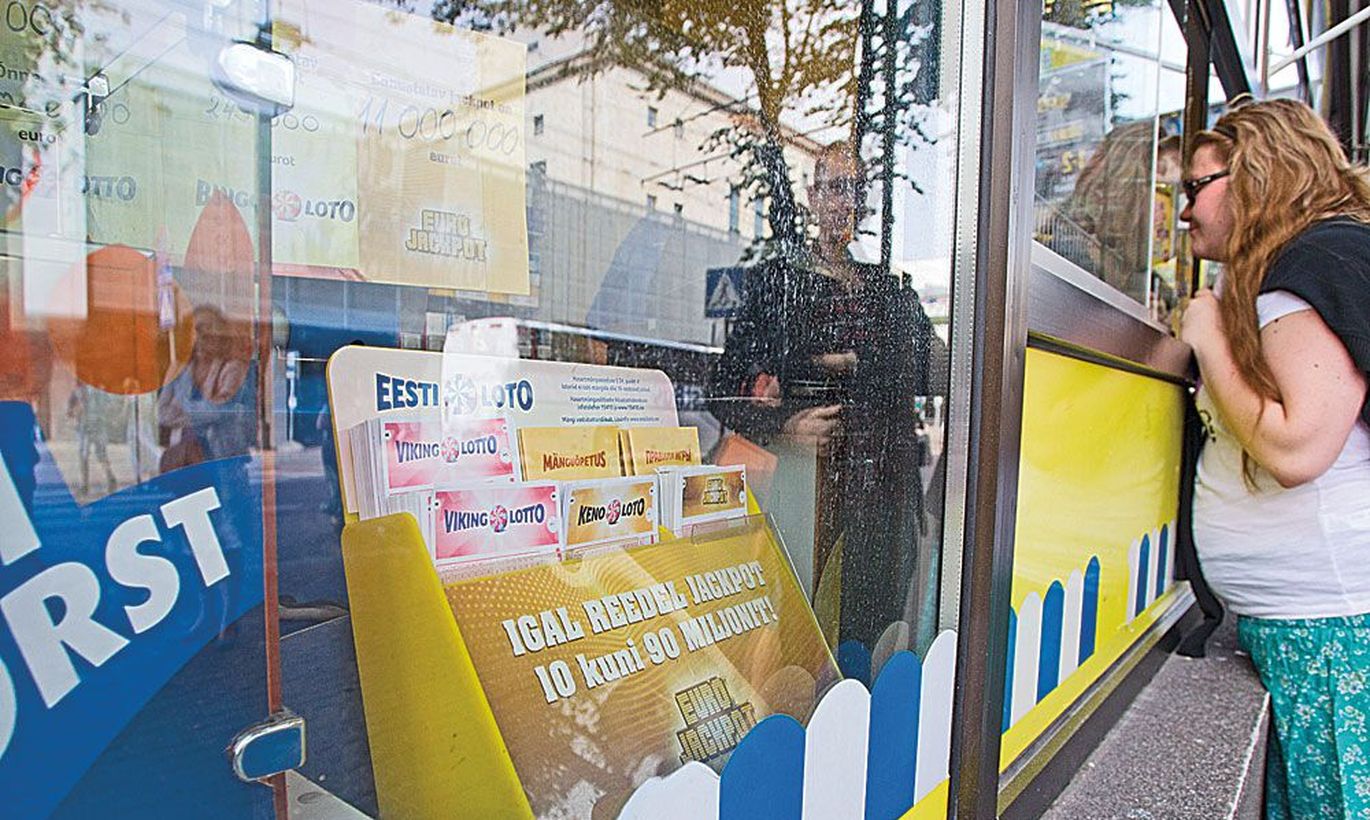 Ministry of Finance would like to widen existing restrictions to classic lottery due to its increasing popularity in Estonia.
In mid-June, Ministry of Finance launched Gambling Act draft amendment, proposing that persons purchasing lottery tickets and involved in TOTO-gambling be included in «to-be-identified» lists.
Identification of persons is needed to bar those entered into gambling self-exclusion lists also from playing classical lottery and TOTO betting games. In addition to that, self-imposed loss ceilings are planned to be made mandatory with Internet gambling.
The option to enlist as persons restricted while gambling has existed since 2009, used by over 3,000 people up to now. Persons listed cannot gamble with games of chance operators licensed in Estonia.
Even so, various well-known international TOTO-providers having arrived in Estonia and Tax and Customs Board evaluating over €21m of Estonians' money betted on TOTO, the Ministry of Finance finds that the list should also include the latter.  
The only type of lottery to avoid identifications will be the quick «scratching card» lottery producing under a fifth of the lottery market turnover, with ticket prices and main prizes considerably lower than at other lotteries.   
Estonian Gaming Operator Association (EHKL) agrees with the idea of including TOTO and classical lottery in lists of persons with gambling restrictions; in practice, some of their members having already done so with TOTO, voluntarily.  
According to Eesti Loto CEO Heiki Kranich, the amendment would mean heavy investments for them, as sales would become more complicated, definitely leading to decrease of sales.  
«We are not applauding; even so, broadly speaking I get where the Ministry of Finance stands. For, even though lottery is a very mild form of gambling, it is still gambling; and to prevent all kinds of risks, the move is an option,» reckoned Mr Kranich, adding that in that case, lottery buyers could be identified by ID-cards.
At the same time, he thinks that if lottery would, regarding this issue, be treated equally with casino games and TOTO, the same should apply to taxation. «At the moment, we pay seven times the taxes than our competitors,» said Mr Kranich.
Eesti Loto wishes that taxing lottery would not be based on turnover but on money earned by ticket sales – like with gambling – minus the wins. Or, otherwise, that lotteries' gambling tax rate would be lowered to 5 per cent, from the current 18 per cent. Also, Mr Kranich proposes to allow lottery ads again.
Ministry of Finance also desires to toughen the self-exclusion list conditions. While, currently, people are able to set themselves limits from six months to three years, the amendment means people would be entered into such lists without a term, with no rights to withdraw the application.   
EHKL board member Tõnis Rüütel fails to understand why a well-functioning system ought to be changed.
«Humans are emotional animals. Setting themselves the limits, they may not have considered it thoroughly; and in light of the active human lifespan, three years out of that makes for a substantial percentage. It should be possible to review an emotional decision, at an earlier time,» said he.
As a vital change, the daft amendment suggests the requirement to impose mandatory loss ceilings to distant gambling. Meaning that, while playing games of chance over the Internet, a limit should be set to acceptable weekly or monthly losses while opening the account.
According to Taivo Põrk, a lawyer at Ministry of Finance's enterprise and accounting policy department, this would mean that the game operator would not be allowed to accept bids enabling the client to lose more than specified by limit.
For instance: should a player determine a monthly loss ceiling of €50, and proceed to lose €45 on the first day, he would be limited to a €5 bid till the end of the month. Should the player win €60 back, the next day, his bids will be limited to €65 till month's end. Losing the €65, he is finished with playing for that month.
Mr Rüütel underlined that setting up gambling accounts with legal operators in Estonia should not be made overly complicated, as that would lead to people trying out the «easier» illegal options available over the Internet.