Great game coming, tomorrow: supercoach van Gaal correcting mistakes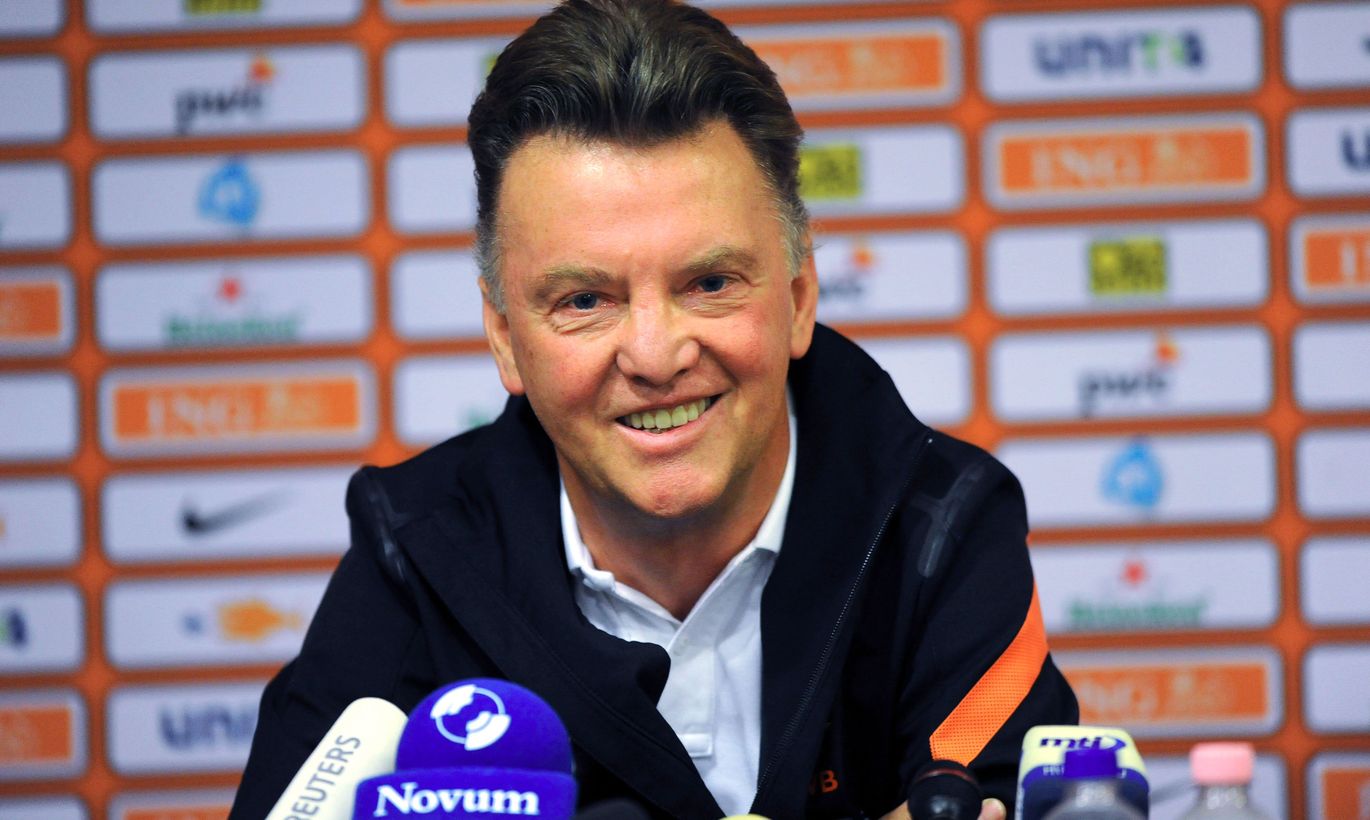 Louis van Gaal (61), with Dutch, Spanish and German championship wins under his belt, plus an UEFA Champions League triumph, has almost all a club coach could ever dream to achieve. Today's Estonian boasts a guy who knows Mr van Gaal and his handwriting better than anyone around – Captain Ragnar Klavan. In January 2009, Klavan went to AZ Alkmaar to be under Mr van Gaal. By April, he was embracing the Dutch Cup.
«He's a real top coach, among world's best,» says Mr Klavan, with obvious respect to Mr van Gaal. «Especially, his ability to manage, on the run, whatever comes up in a training session or a game. I sometimes find it rather unbelievable.»
According to Mr Klavan, Mr van Gaal represents a new tribe of contemporary coaches, not limited to conducting training sessions.
«On club level, this is more noticeable, of course. And more important than with the national team. But he does pay a lot of attention to things outside the game itself. Like if a player had a hard time in his private life, he always took notice and found a kind word to say. He really had an individual approach to players,» underlines Mr Klavan.
After Alkmaar's title, Mr van Gaal took, in his own words, the «dream job» of leading Bayern Munich. The high-expectancy post had to be left behind in two years, however, as Bayern failed to take the title in home league. This turned out to be a blessing for Dutch football association, seeking replacement for Bert van Marwijk – a big failure with national team at last year's European championship. With Mr van Gaal at the helm, Holland so far enjoys full success at World Cup qualifying games, with four wins. At that, with 13 goals by Holland and only two by opponents. «Van Gaal has the general formation in place, very firm. However, in attack phase, he always gives full freedom to players,» Mr Klavan notes.
At the same time, Mr van Gaal himself has always stressed – as confirmed by reality – that he never clings to definite formations, selecting it according to players available. While leading Barcelona in 1997–2000 and 2002–2003, for instance, he used 2-3-2-3. In Alkmaar, he went for the traditional 4-4-2. Dutch football association, however, hastened to command him to return to the «total Dutch football» and, in last qualifying games, he has indeed used three attackers.
According to Mr Klavan, Mr van Gaal has successfully managed to blend the more experienced superstars and younger home-league-guys into a solid team.
Of the 23 men summoned to play Estonia and Romania, a total of 13 play at home, with only nine players having a history of over 10 games. For contrast: the 2010 World Cup team only had eight home league players, and most had much more national team experience.
«The team they have right now, it's not as tough as the one that made it to World Cup finals. We surely have a chance against them,» assesses Mr Klavan.
Both Mr van Gaal and the legendary attacker Patrick Kluivert, now his assistant, have a thing or two to remember, regarding Estonia. And a few things to prove.
A dozen years ago, Estonia was a few minutes short of shocking Holland at local Lilleküla opening game. And, even though goals by Kluivert and Ruud van Nistelrooy narrowly saved Mr van Gaal from being fired, by the skin of his teeth, the Dutch still had to retreat with shame by the end of qualifying cycle – in 2002, Holland never made it to World Cup.
According to the then hero Andres Oper, he doesn't think too much at all of his breakthrough game.
«Only when somebody mentions it, but I'm not thinking about it day in and day out. It only was one game, and in Holland, we didn't do too well,» is Mr Oper's sober approach, looking back to the repeat game in Eindhoven.
At that time, overwhelmed by Dutch attacks, Estonia was losing 0:5 by end of first half, already.
According to Mr Oper, who has spent four and a half years of his career in Dutch top league and still is closely in touch with the situation over there, the 2001 Dutch team was clearly better than the current one. «Back then, their top guys did play in Barcelona and other elite clubs,» he recalls, thinking of Marc Overmars, Michael Reiziger, Philip Cocu and Mr Kluivert. Mr Oper is in no mood to compare Estonian teams then and now, however: «Let others comment, the bystanders. Hard for me to say.»