Gazprom wants regional LNG terminal to be built in Finland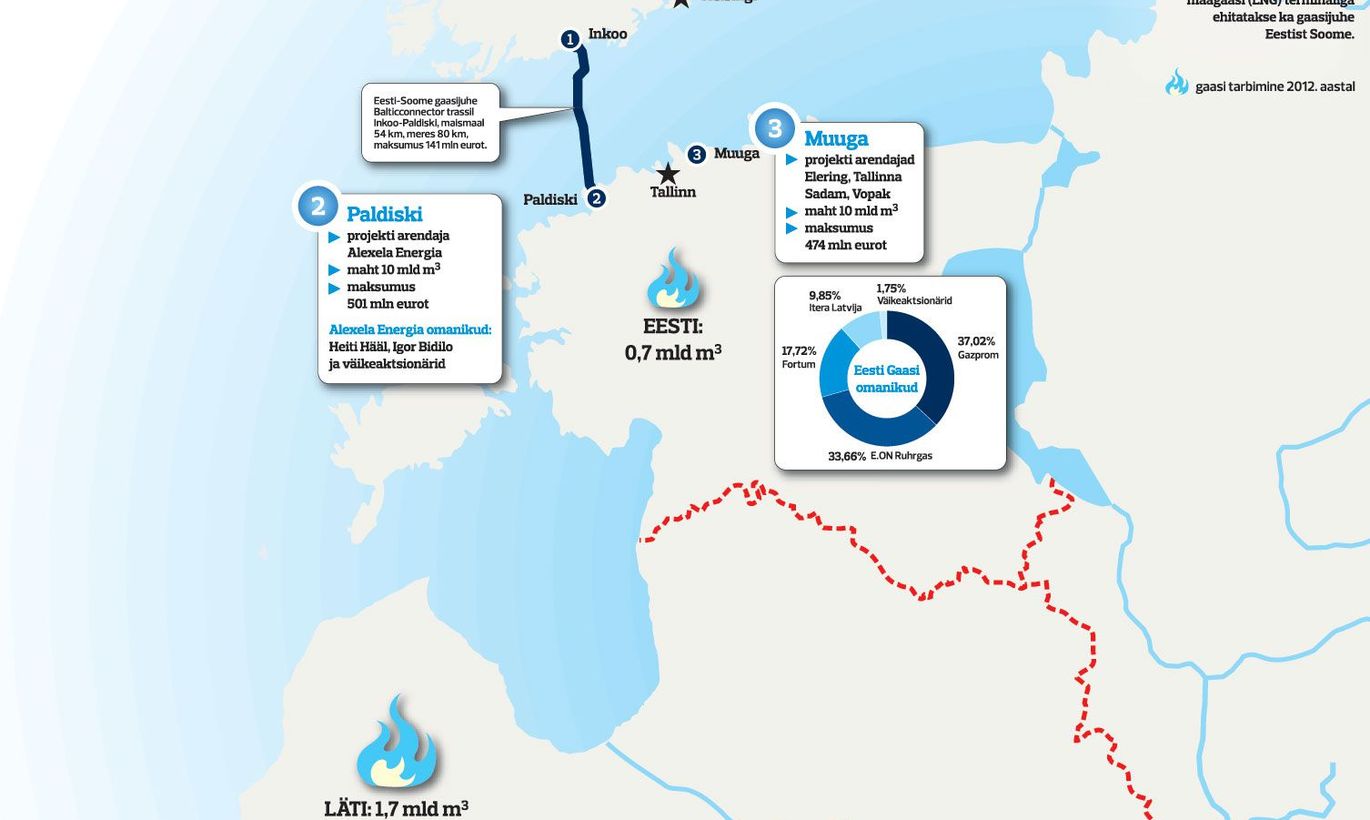 Estonia's Eesti Gaas and the Finnish Gasum have agreed that the best location for a regional liquefied natural gas (LNG) terminal is Inkoo on the northern shore of the Gulf of Finland, Postimees says.
Both gas companies have the Russian energy giant Gazprom as a major shareholder, the paper observes.
The heads of Eesti Gaas subsidiary EG Vorguteenus and Gasum signed a respective agreement in Tallinn and informed the governments of both countries about it a short while ago. The companies' view is that since Finland has the biggest gas consumption levels of the four countries on the eastern rim of the Baltic Sea the new terminal ought to be located there.
Talks over the location of the regional LNG terminal for Finland and the Baltic states have reached the decisive phase. With funds set apart for energy projects in the European Union's new multiannual budget, the location has to suit the European Commission as well.
After the rejection of a Latvian project, three projects remain under consideration in the final round of negotiation: Inkoo developed by Gasum in Finland and the Paldiski terminal of Alexela Energia and the Muuga terminal planned by transmission system operator Elering and Port of Tallinn in Estonia.
Estonia and Finland should now come to an agreement on the project for which to seek European funding. Together with the LNG terminal the Balticconnector pipeline connecting Estonia and Finland is planned to be built.
With regard to the location of the pipeline, Gasum and EG Vorguteenus agreed that it would run from Inkoo to Paldiski with the landfall point a few kilometers from Alexela's new terminal.
Tuesday was the deadline for the developers of the three projects to submit data to the Estonian and Finnish ministries of economy. Estonia and Finland are holding talks with the aim of choosing the location of the regional terminal already by March 6 so as to present it the next day in Brussels.