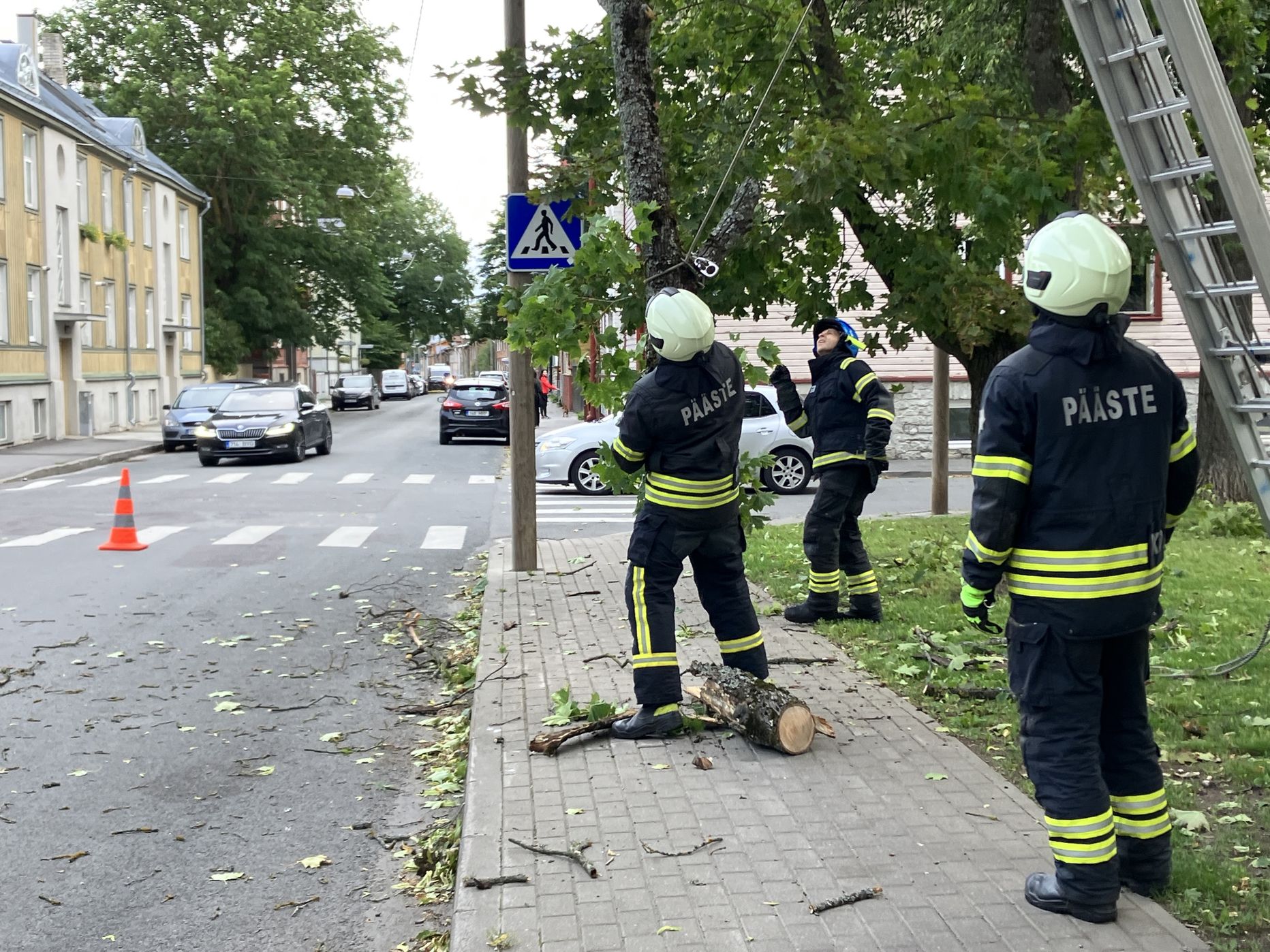 Since Monday, rescuers have been dispatched more than 300 times to mitigate dangers caused by storm winds in Estonia.
The southern region of the Rescue Board recorded the highest number of incidents with a total of 110 events. The western region registered 97 events, the northern region 88, and the eastern region 25. Most often, rescuers had to remove trees that had fallen onto roads or power lines. In some cases, people had managed to remove the broken trees from the roads themselves.
«The most severe weather conditions, such as giant hailstones, tornadoes, and cyclones, fortunately bypassed Estonia. The most significant damage occurred on Sorve Peninsula [on the large western Saaremaa island], where vehicles and buildings were damaged due to large hailstones. To our knowledge, no one was injured,» Rescue Board representative Janar Karner said.
However, the storm not yet subsided, and the Environment Agency`s meteorological service predicts strong winds for Tuesday. Therefore, road users should be cautious, as fallen trees might still be blocking the roads.