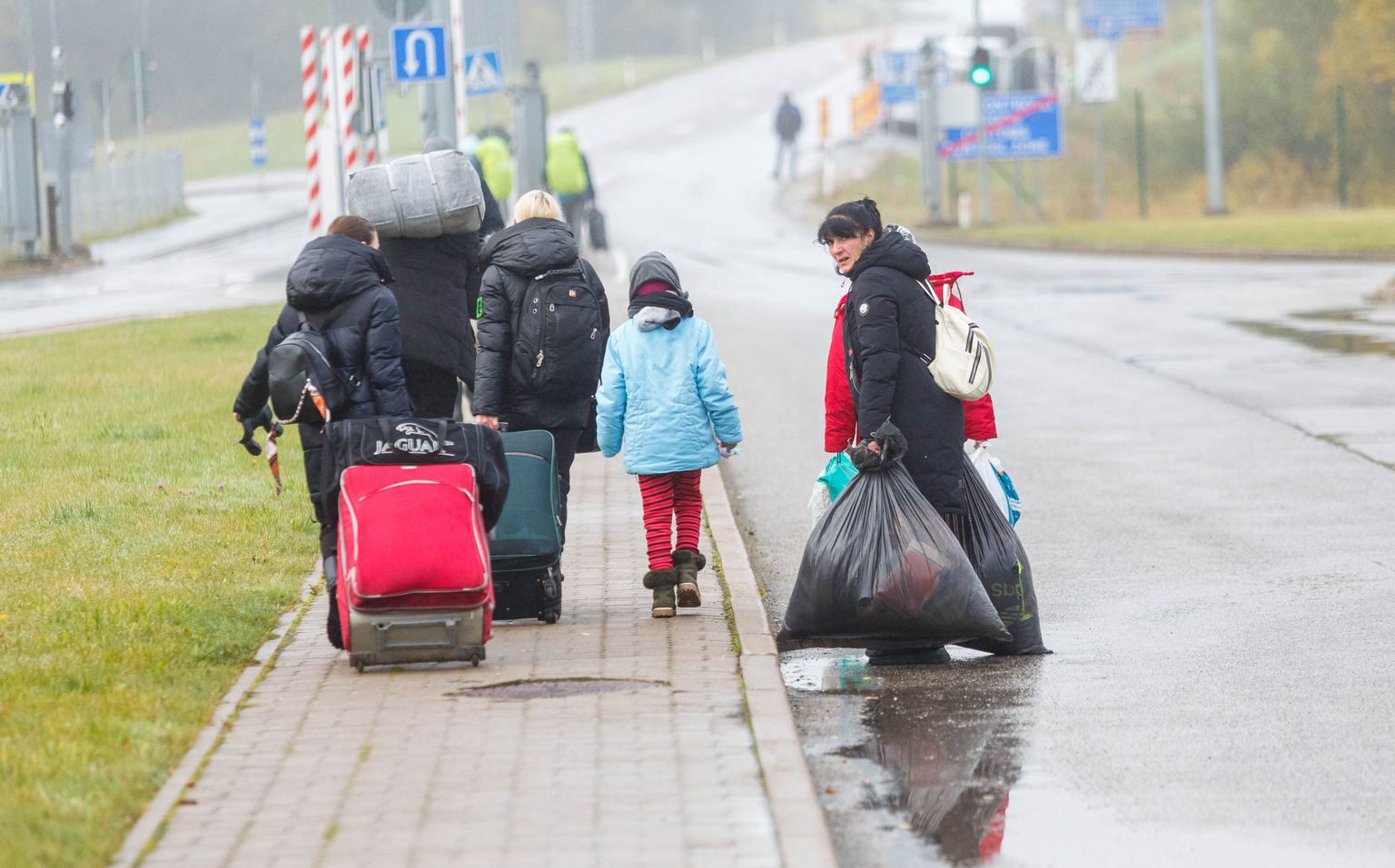 The latest population statistics show that Estonia's population grew 2.6 percent on year in 2022 due to immigration.
During the extraordinary year of migration, Estonia gained nearly 50,000 new inhabitants, whereas slightly fewer than 10,000 people left the country. The net migration balance remained positive for the eighth consecutive year, and the Estonian polulation grew by almost 40,000 people as a result of migration, leading analyst at Statistics Estonia Kristjan Erik Loik writes in the agency's blog.
The main country of origin for migration to Estonia last year was Ukraine with altogether two-thirds of the migrants having Ukrainian citizenship. A total of 6,981 Estonian nationals returned and 5,352 left the country. Estonian citizens are continuously migrating most to Finland and back.
On Feb. 24, 2022, Russia launched a full-scale war, which resulted in an exceptionally large number of people arriving in Estonia during the year. The number of immigrants in 2022 reached 49,414, more than doubling compared with the previous year, which until then had had the highest number of immigrants since Estonia regaining its independence.
Moreover, the number of immigrants was over five times higher than the number of emigrants, which was 9,657. In total, 39,757 more people settled in Estonia last year than left the country. Although 2022 was characterized by an exceptionally high number of immigrants, it is worth noting that since the introduction of the current methodology in 2015, the number of emigrants was the lowest last year.