Estonian PM in Munich: Faith in Ukraine's victory also guarantees help needed for victory
Estonian PM in Munich: Faith in Ukraine's victory also guarantees help needed for victory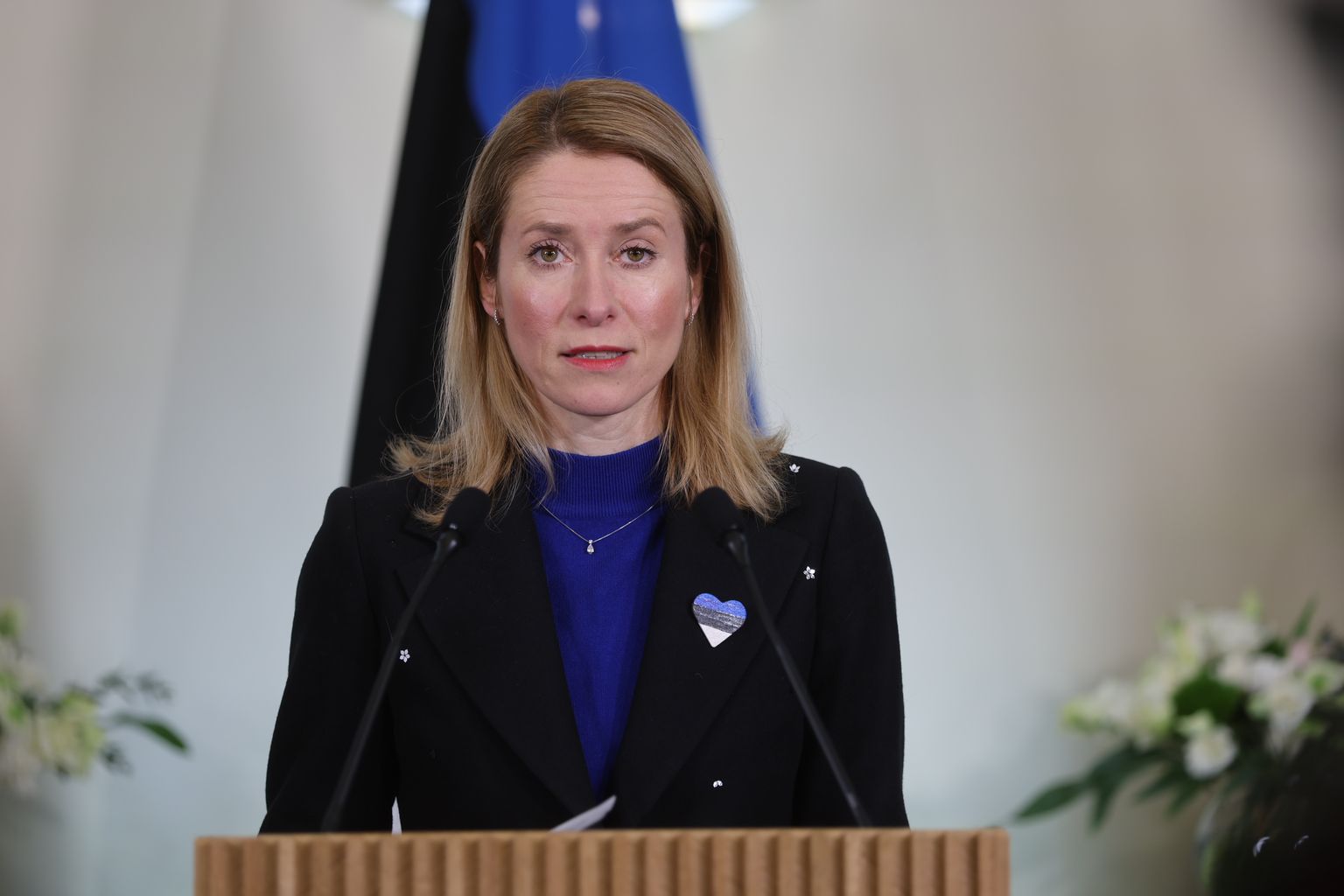 Estonian Prime Minister Kaja Kallas participated in several debates in Munich on Saturday, focusing on the situation in Ukraine.
The prime minister also met with the president of Moldova, the prime minister of North Macedonia, members of the US Congress, and members of the German and British parliaments.
Kallas said that one of the most important messages of Saturday's lunch discussion «One year later -- Ukraine's fight for freedom and what will happen next» was from Ukrainian Foreign Minister Dmytro Kuleba.
«Kuleba stressed that, in addition to supporting Ukraine, we must also believe in Ukraine and its victory. A year ago, here in Munich, few believed that Ukraine could stand up to Russia,» Kallas said. «All the people of Estonia are with Ukraine. If we believe that Ukraine will win, then we can also provide the kind of assistance that is necessary to win,» she added.
The main task of the supporters of Ukraine is to provide rapid military assistance to Ukraine.
«Ukraine needs certainty that the sending of weapons and ammunition will continue in a quantity sufficient to win the war,» Kallas said. The prime minister added that in order for Ukraine to win, it is necessary to increase the production capacity of the European defence industry.
«For this, the defense industry must be given certainty and orders. In order to help Ukraine quickly with ammunition, I have proposed to the European Union to find a common way to procure ammunition for Ukraine,» Kallas said.
Kallas also emphasized that the grey areas of European security must remain a thing of the past.
«They create instability and lead to war. Therefore, Estonia supports Ukraine's accession to the European Union and after the war to NATO,» she said. «Ukraine is fighting against Russian aggression and at the same time is implementing major changes in society -- what Ukraine has achieved in the conditions of war is already an impressive feat,» Kallas added.
Saturday's discussion was attended by the Ukrainian foreign minister, Dmytro Kuleba, Finnish Prime Minister Sanna Marin, Swedish Prime Minister Ulf Kristersson, Czech President Petr Pavel, former head of the US Central Intelligence Agency David Petraeus, and historian and writer Anne Applebaum.
At the meeting with President of Moldova Maia Sandu, the security situation, Russia's hostile influence operations and Moldova's accession to the European Union were discussed.
Kallas noted that it is in Russia's interests to sow division in our societies.
«Russia uses every opportunity to create instability, and we see similar patterns in many places. We must remember that in addition to conventional war, Russia will also continue hybrid and information warfare,» Kallas said.
«It is all the more important to help Moldova cope with security risks. Estonia contributes to Moldova's security through the European Peace Facility,» Kallas stated, while also confirming Estonia's support for Moldova's territorial integrity and sovereignty.
The prime minister noted that Moldova requires support on its path towards joining the European Union, and Estonia is ready to share its expertise in the area of reforms.
At a meeting with members of both houses of the US Congress, including the Senate and the House of Representatives, Kallas expressed Estonia's deep appreciation for the United States' steadfast commitment to the security of Estonia and Europe. Kallas also conveyed her gratitude to the members of Congress for the United States' leadership in supporting Ukraine.
Kallas emphasized the crucial role of the reinforced presence of United States forces in guaranteeing not only Estonia's security but also that of NATO and in deterring Russia.
«Members of Congress assured me that the United States is ready to defend every square inch of NATO territory,» Kallas said.
Kallas also pointed out close bilateral defense cooperation between Estonia and the United States.
«Estonia's defense spending will soon equal 3 percent of our GDP. We're grateful to the United States for its long-lasting defense support and we would greatly appreciate if security aid could be increased further as part of the Baltic Security Initiative.»
Cybersecurity was also discussed at the meeting.
«To better resist cyber-attacks, we need to exchange information more efficiently and invest even more in cybersecurity,» Kallas said.