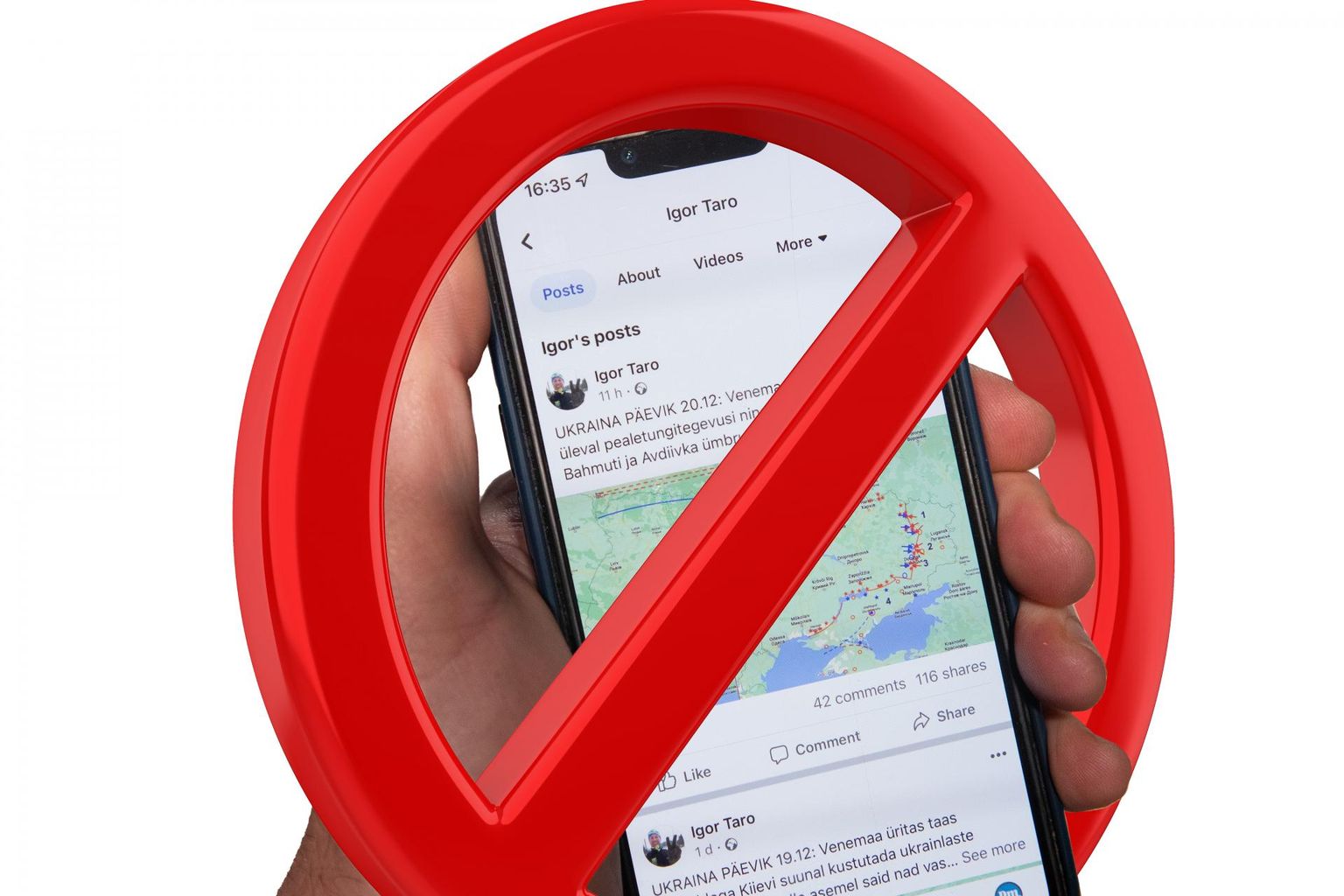 The cause of blocking the account often remains unclear.
Irony and certain expressions should not be used on Facebook.
There is a lot of randomness and lack of transparency in how Facebook works.
The social media platform Facebook with its confusing rules frustrates many Estonian users because it has taken down posts supporting Ukrainians fighting against the Russian aggression, or has even temporarily blocked such users' accounts. Although Estonia has contacts for communicating with Facebook, the reasons for blocking posts often remain incomprehensible.