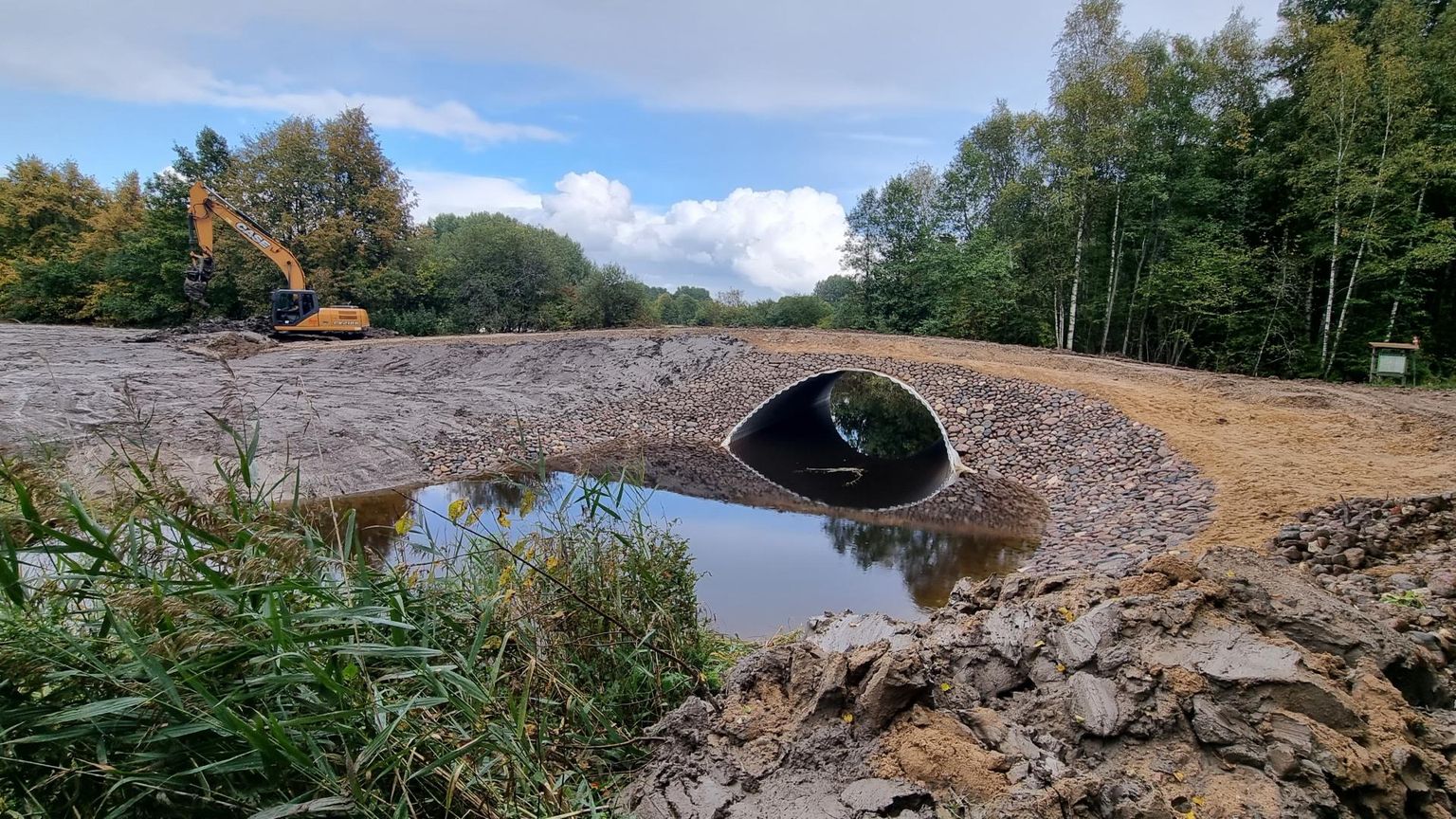 Instead of a small bridge, a monster was built in the national park.
Nature will eventually adopt the foreign object, specialist assures.
Locals cannot comprehend why an overpass costing several hundred thousand euros and unsuitable for the environment in their opinion was built across the Lemmjõgi in the Soomaa National Park in Viljandi County in order to mow a small meadow, while the problem could have been solved with a less pompous structure.