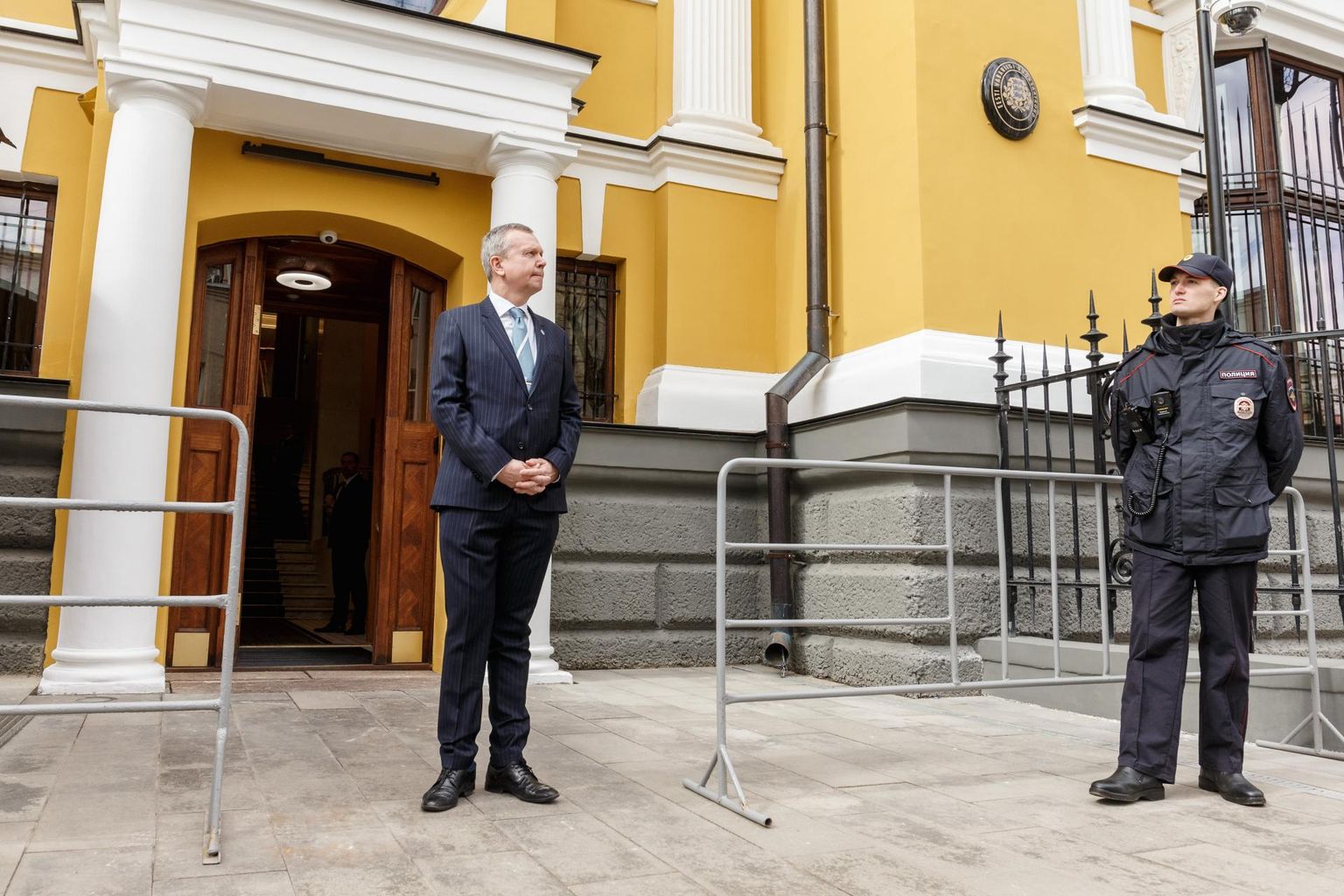 Estonia's embassy in Moscow has received threats.
The security of the embassy must be ensured by the host country's police.
Authority of the Estonian police applies only on the territory of the embassy.
The Estonian embassy in Moscow has received threats after the official representative of the Russian Foreign Ministry, Maria Zakharova, said that it could be stoned. According to Foreign Minister Urmas Reinsalu, the security of our embassy is constantly monitored. Zakharova spoke in response to Reinsalu's discussion about Russian residents who could pick up paving stones after losing the opportunity to visit the European Union countries, so as to change their situation in their own country.