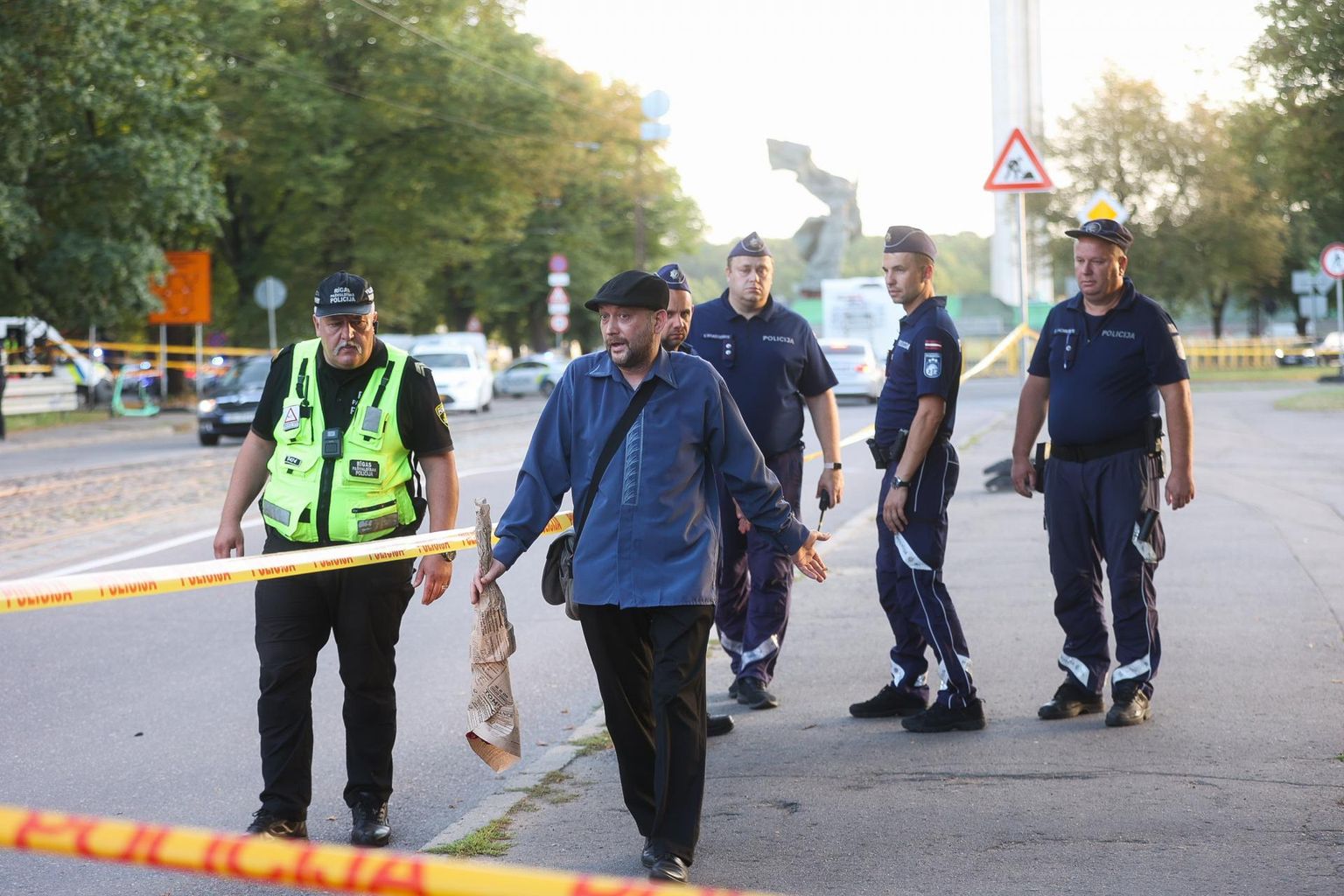 The Latvian police use tactics similar to their Estonian counterparts to maintain order.
Seven lawbreakers have been detained, one of them subdued by force.
Unlicensed flying of drones in the prohibited area can also result in court case.
The demolition of the massive Soviet-era column and its accompanying sculptures, which have been spending their final days in Victory Park in the center of Riga, began almost as suddenly as the recent relocation of the T-34 tank and other Red monuments in Narva.