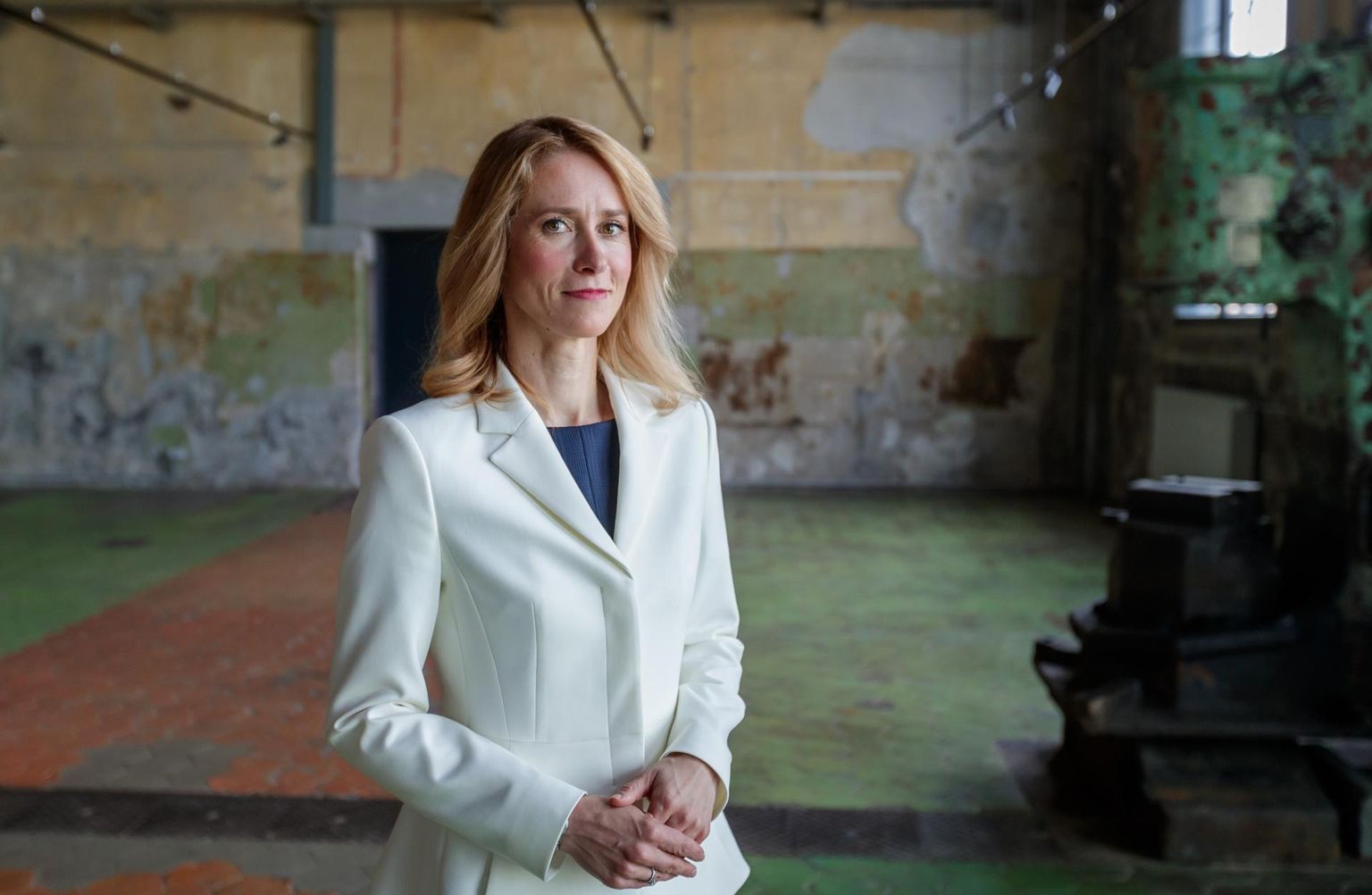 Opposition politicians and experts say Centrist candidate would not stand a chance at fall presidential elections.
Looming presidential elections are seeing public debate shifting onto parties' presidential candidates. Center Party chairman Jüri Ratas, considered to be the likeliest nomination for president until recently, said that the coalition party will not be pursuing his candidacy and that it has not been his plan to run for president. Rumors suggest Center could go with long-time member, historian and MP Aadu Must.
Asked whether Must would make a good president for Estonia, head of the Reform Party, Prime Minister Kaja Kallas said that her personal opinion of candidates is of no significance whatsoever as nominees need to be deemed suitable by both the coalition and opposition parties. "What I've gathered from conversations with representatives of the opposition is that the candidate could not come from the Center Party considering all of its recent scandals and insofar as the president should set a moral example," Kallas summarized.
Amusing excuse
Secretary General of the Center Party Andre Hanimägi describes this criticism as ridiculous and believes that it hides other fears. "It is clear that the reason given is invalid. In a situation where the Center Party has yielded a prime minister, European commissioner and the mayor of Tallinn and has very strong potential candidates, such as Enn Eesmaa or Aadu Must – dignified and experienced peopled. Suggesting that a Center candidate cannot serve as a moral example is just wrong," Hanimägi finds. "I believe that the real reason for such opinions is this conviction that Center holds too many influential positions and that is what causes such amusing excuses to surface."
Helir-Valdor Seeder, chairman of Center's former coalition partner Isamaa, said that Kallas' words are hinting at the truth. "I agree with Kallas in broad strokes. However, we have been talking about a single Centrist candidate, Jüri Ratas, so far and have not heard any other names. And Center's adventures have clearly followed Jüri Ratas," Seeder said.
Kallas said Must's candidacy would still have to be discussed were Center to propose it. Andre Hanimägi said that the party has not agreed on whether its candidate will come from inside the party or not. "It will need further party-political consideration who would make the best president for Estonia. But the Center Party has a lot of strong candidates whom the people would support, who are respected and capable of uniting the nation," the secretary general said, adding that Center will not base its actions on the opinions of party politicians. "The Center Party will make sure Estonia gets a dignified president."
Kaja Kallas said that the question of whether the president could come from apolitical circles is one for the ages. "On the one hand, it is good if candidates or the eventual president knows how the state functions, understands the political reality. Because politicians have a good feel for society as a result of meeting with a lot of people, which is something otherwise capable people who have been removed from politics have not done." Both options have pros and cons in the end, the PM finds.
Let them be a politician
Helir-Valdor Seeder said that it would not be a problem for Isamaa to support another party's candidate if they are a valuable person. "If you ask me whether the next president could be a member of a political party, my answer is by all means. There is nothing inherently wrong with the president belonging to a political party. Arnold Rüütel had a party background, as did Toomas Hendrik Ilves. We have seen active party politicians and even former chairmen elected president in the past," Seeder said.
That said, Isamaa has a set of conditions presidential candidates would need to meet. "Isamaa has always been prepared to look beyond itself. We have done so repeatedly and with success. Lennart Meri is the first such example as he was neither a member nor candidate of the party. As long as another party's presidential candidate is suitable and has broad-based support, Isamaa is willing to accept various options," the chairman explained.