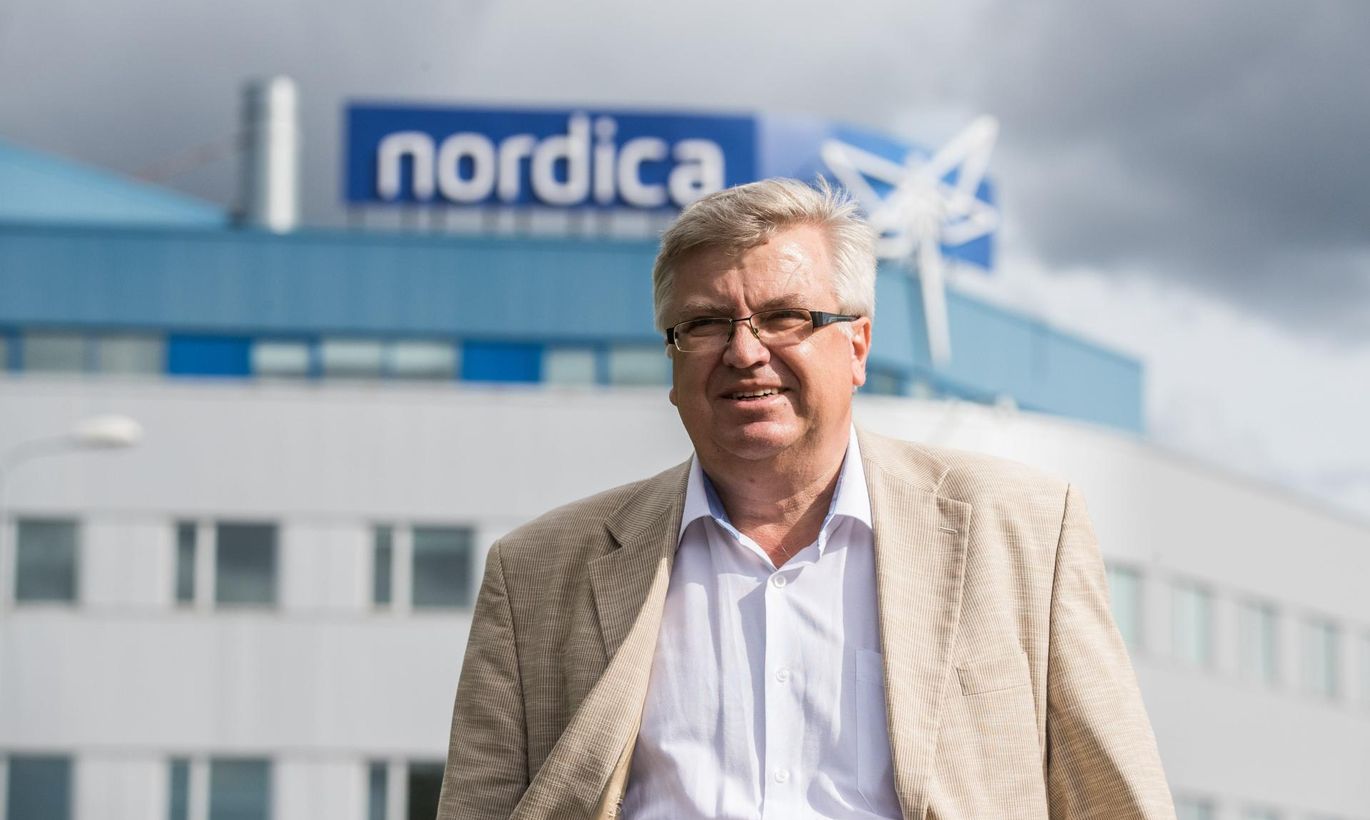 State-owned airline Nordica that has spent the last six months virtually broke has finally received €30 million in state support. More than two-thirds of the money will be spent on settling debts.
While the decision to make state aid available to the airline was made on Thursday afternoon, the government argued over the details into the night. Minister of Economic Affairs and Infrastructure Taavi Aas (Center) was given the green light to transfer the sums to Nordica immediately before the paper went to print.
State aid will come in two parts. The first part is €22 million for Nordica's share capital, while this requires Nordica to get Polish partner LOT to hand over control of joint subsidiary Regional Jet. Politicians and heads of Nordica say the agreement has been all but finalized. The other part of state aid is an €8 million loan from KredEx.
A buffer for the winter
How will the company spend the money? CEO of Nordica Erki Urva who has been awaiting the loan decision since early April remained modest. "Nothing has come in until it has come in," Urva said cautiously, admitting that the past six months have been very strenuous.
The CEO made no secret of the fact that the lion's share of the money will be spent on covering coronavirus damages. Loan payments are the first item on the agenda, while Urva refused to disclose how much Nordica owes as it is getting daily invoice reminders. He did give an example of how support money will be used. Nordica rents seven aircraft from state-owned Transpordi Varahaldus (TVH) and lets them out in turn to subsidiary Regional Jet that uses them to fly for SAS and Swedish local governments. "However, the contract obligates us to pay TVH even when there is no work for Regional Jet and therefore no revenue," Urva explained.
The other part of the money will be used to recapitalize Regional Jet. Because the company's equity is deep in red, a lot of money needs to be put in for the airline to be able to continue operating in accordance with the Business Code. Once its equity is restored, Regional Jet will start repaying loans, just like Nordica. "All of our creditors are nervous because state aid has been so long in the pipeline," Urva said anxiously.
The head of Nordica admitted that the entire sum of €22 million will be spent on repaying loans. The rest is meant as a buffer to survive the winter. "Our hope is to somehow survive the crisis period and start making money again next summer!" Urva said. As an aviation expert, Urva was forced to admit that the entire sector is under immense pressure and recovery will not dawn next year.
The Nordica CEO said they have been forced to dial back the company. "People are working for reduced salary, some have left and we laid off quite a lot of people at the subsidiary," he said.
It is too early to say whether Nordica will be flying out of Tallinn and where.
Helme's big mouth
Another topic is the dispute between Nordica and partner LOT. Both Minister of Economic Affairs and Infrastructure Taavi Aas and Minister of Finance Martin Helme (EKRE) admitted that this is the reason the state aid decision was postponed. Even though the two airlines have claims against one another, Helme said that a compromise agreement is on the horizon.
However, the minister then went on to make a rather surprising statement. "It will not be us buying out the Poles, rather, they will pay us €1.7 million according to the agreement, which is something that should satisfy us." Because Nordica wants control of the joint subsidiary and not LOT, it would make sense for the Estonians to put money on the table.
"I do not know what he meant," Urva said gruffly. The CEO said that no fundamental comments will be made before an agreement has been reached as boasting could derail negotiations. Taavi Aas said that Nordica and LOT have reached a point where their farewell could be friendly. An amicable breakup usually means both sides are happy with the result, he added.
Martin Helme also said that had the government not made the decision to grant state aid, Nordica and several businesses tied to it would have gone bankrupt. "Unfortunately, that bankruptcy would not have allowed us to walk away. It would have given rise to disputes and claims we would have had to cover using taxpayer money anyway," he added.
The finance minister said that under the circumstances, it is more sensible to try and find a way to fly out of Estonia on commercial grounds by contributing to Nordica's share capital instead of giving it grant aid. "We can either start making money with the company – some believe in it, while others don't – or once it is reorganized, we can privatize it and get our money back that way," Helme noted.