Additional funds to reach every ministry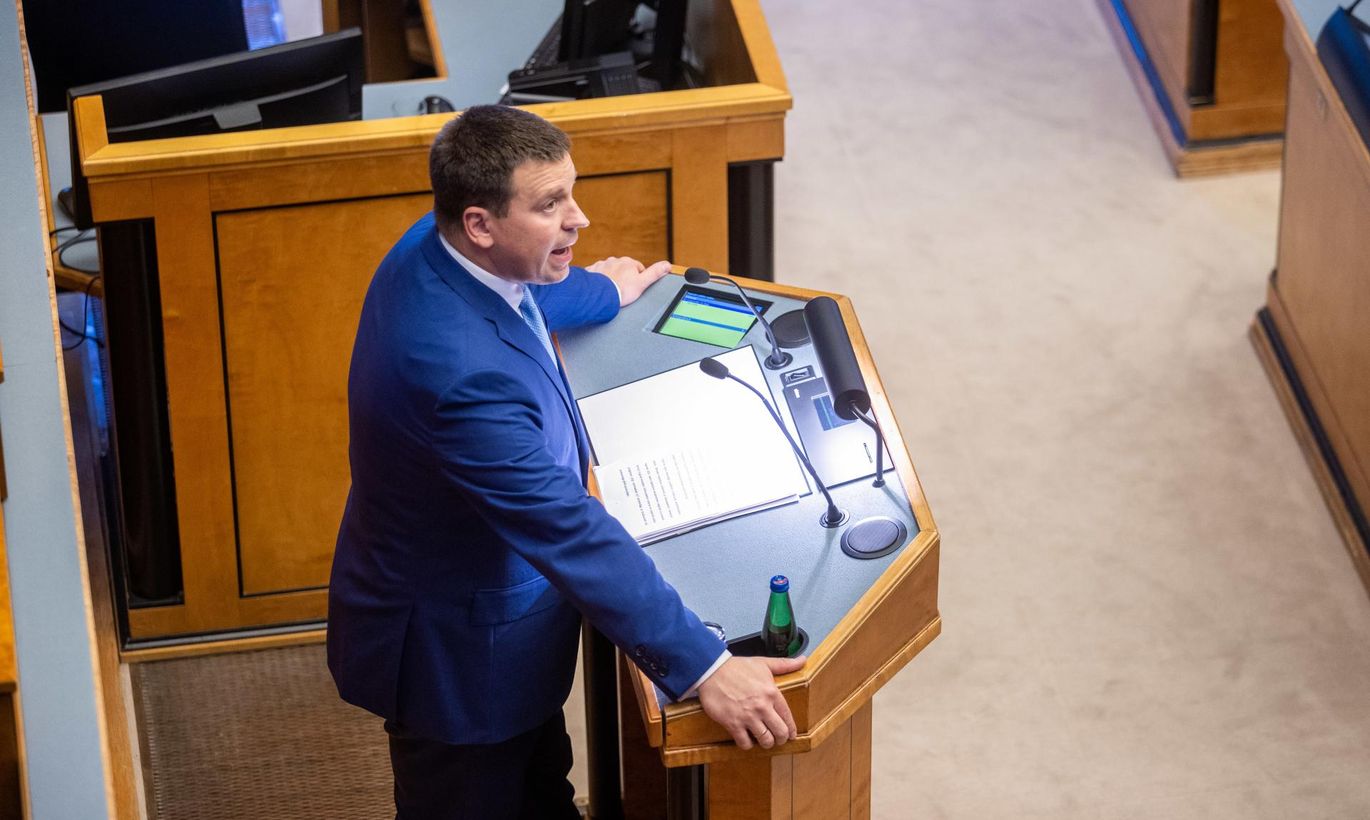 The government on Wednesday handed the Riigikogu next year's state budget bill. The Ministry of Social Affairs tops the list of beneficiaries, with a plan in place to cut the state's operating expenses by €10 million.
There is plenty of money to spend. The budget's expenses side comes to nearly €13 billion and revenue around €11 billion. The government has borrowed €2.3 billion to cover costs. European Union subsidies amount to nearly €1.4 billion.
The coalition highlighted investments to be made using loan money at Wednesday's presentation. The opposition finds that the budget lacks a dimension of future development and overlooks addressing the coronavirus crisis here and now.
Healthcare will receive €1.76 billion in 2021. Combating the coronavirus has been allocated €40 million. "One example concerns 177 additional isolation rooms all over Estonia," Prime Minister Jüri Ratas said in a political statement Wednesday.
The government will allocate €45 million euros over four years to the Estonian Stockpiles Agency to procure food, medicines, personal protective gear and basic commodities for crisis situations. €380 million of EU support will be spent on designing and constructing the Tallinn Hospital, with €56 million spent on three new ambulance helicopters.
The expenses of the Ministry of Social Affairs include a pensions hike and additional funding for the Estonian Health Insurance Fund. The latter will be allocated €143.3 million for improving the availability of health services.  That and the extraordinary pension hike will swell the ministry's budget to nearly €5.9 billion. Major investments will take place in the administrative area of the Ministry of Economic Affairs and Communications. Next year's budget prescribes €200-300 million for road construction, €91 million for renovation of apartment buildings and €110 million as public transport subsidies. European funds will be used to move forward with the Rail Baltic international railroad project on which a little under €100 will be spent in 2021.
"Where is the leap in social development?"
Opposition parties say that the government is spending like there's no tomorrow and plans to leave cost-cutting up to its successor. A single year's real deficit is €2 billion or 15.3 percent of GDP. "Public debt per resident, infants and the elderly included, will grow from €1,800 today to €5,000 next year alone. And what are we getting in return? Where can we see investments and a leap in terms of social development? Where are reforms to render the state more effective?" Reform Party chair Kaja Kallas asked.
According to Kallas, the government's plan reveals not a single long-term reform or investment that could make the Estonian economy better able to compete in the long run. She also remarked that the PM mixed up activities planned for the next four years and the 2021 budget. "Even the Tallinn Hospital that is presented as the biggest single investment is nothing more than a dream sketched in the sand as they plan to use EU funds and design work has not even started yet. It is all a sham," Kallas said.
Even though billions of additional euros have been found for the 2021 budget, the government has forgotten that the second wave of the [corona]virus has arrived, Social Democratic Party (SDE) chair Indrek Saar said. The budget offers no solutions for effectively fighting the pandemic today. New hospital beds are necessary, while they will not be ready in the near future. First, we need to do everything we can so the virus would not put us in the hospital," Saar said.
Operating costs to be cut
The budget also seems to lack a grand idea with which to give new momentum to Estonia's development. "It is possible to shift the economy into overdrive, change its structure. However, we cannot see anything ambitious and future-oriented in the budget," SDE leader said.
Prime Minister Jüri Ratas told the Riigikogu on Wednesday that the government plans to save €10 million by cutting state agencies' operating costs by 1.7 percent next year. The money freed up will be used for development of information technology. "Our goal is to be more efficient with less money," Ratas said, adding that IT investments make it possible to use labor more sensibly.
Another focus is retraining of adults in cooperation with local governments and the Unemployment Insurance Fund. The 2021 state budget bill's explanatory memo notes that the Ministry of Education and Research will support the participation of 11,000 adults in follow-up and retraining courses. The retraining budget is €3.4 million. Local governments will be allocated €15 million for hobby activities of young people.
In addition to contributing 1 percent of GDP (€282 million) to research and development, direct and activity support for higher education will amount to over €170 million. This includes support for Estonian language, culture and education research.
First sick days will not be compensated
Even though changing the sick leave compensation system was one of the items on the table during budget negotiations, it did not make the final document. Minister of Social Affairs Tanel Kiik (Center Party) presented the government with several options but an agreement was not reached, PM Ratas said Wednesday. "These debates need to continue," he added.
The PM recalled that compensation for the first three sick days during the spring crisis was a temporary measure. At the same time, it is still necessary to motivate people not to come to work sick in fear of losing a notable part of their income. Sick leave is currently compensated starting on the fourth day, with the employer paying for days four to eight and the Health Insurance Fund starting from day nine.
"Keeping the virus in check is the main way to retain jobs, which is why we need to minimize the risk of people showing up with symptoms," Indrek Saar said. The Social Democrats have introduced draft legislation for sick leave benefits to start on the first day and amount to 80 percent of salary.
Additional fund for IT and the green turn
Speaking about the green turn, Ratas said the government plans to invest €30 million into adopting hydrogen technologies. Boosting Estonia's digital prowess will receive €232.2 million that will include over €26 million for smart infrastructure developments. "The crisis has highlighted the importance of digital and innovative solutions for ensuring economic activity," Ratas said. The PM remarked that there is a lot of economic uncertainty as a result of the coronavirus crisis and predictions are difficult to make. State intervention in the economy is necessary, with this spring's coronavirus supplementary budget a fitting example.
"Now, we need to take the next step to avoid a decline in prosperity and help the economy return to growth as soon as possible. This is aided by sensible borrowing and smart use of the money," Ratas said. He added that while Estonia has done better than expected in the crisis so far, there is no reason to believe recovery to pre-crisis levels will be swift.
The first reading of the 2021 state budget bill is scheduled for October 19.