«I am not a mediator between Freeh and Estonia»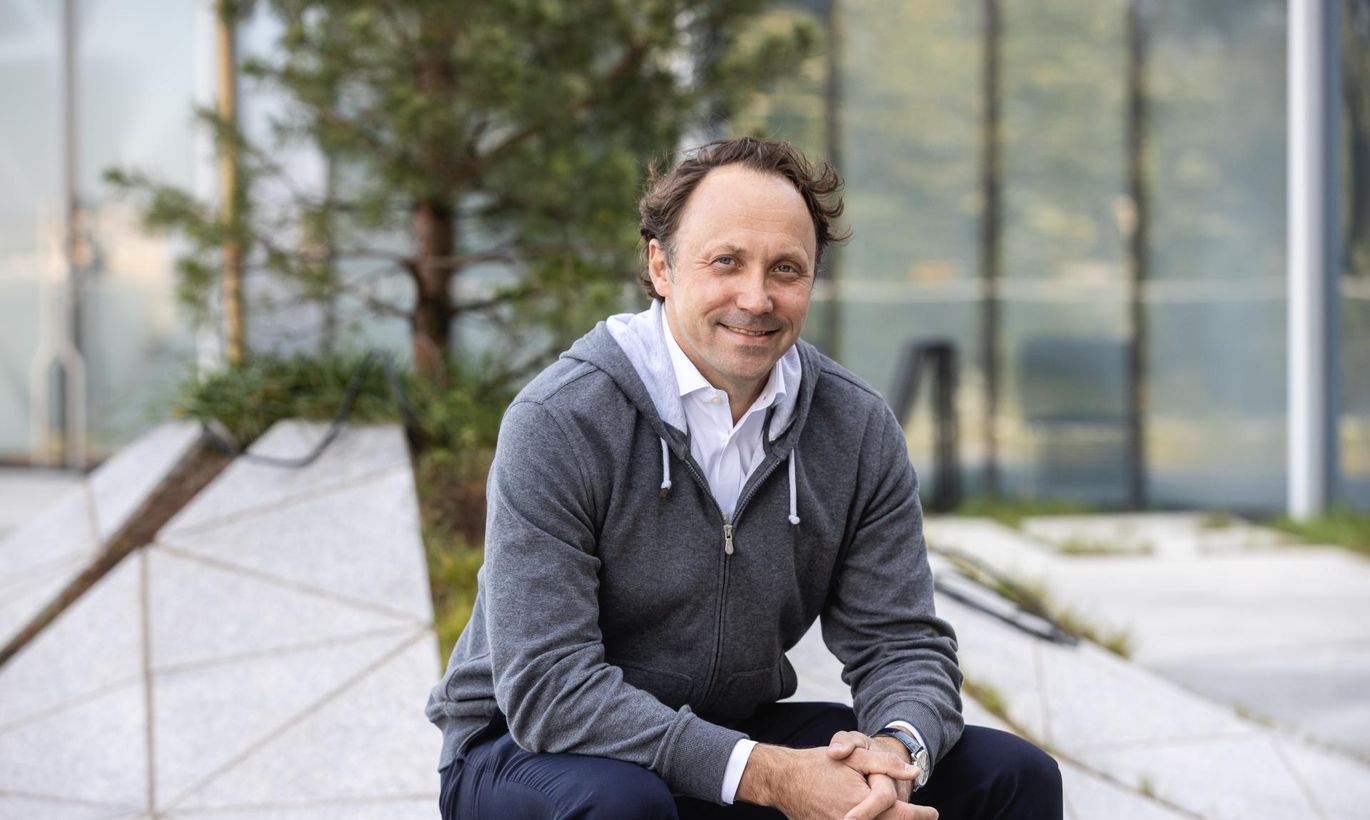 It was revealed during Riigikogu Question Time last week that Louis Freeh's law firm was first contacted on the Estonian state's behalf by London-based investment banker Ragnar Meitern. The situation is made more curious by the fact that Meitern is now a member of Freeh's team that will be representing Estonia in money laundering investigations. Meitern, who visited Estonia with Freeh this week, told Postimees on Wednesday that he also helped Minister of Finance Martin Helme (EKRE) establish contact with two other firms.
Have you read the papers today (Wednesday – ed.)?
Yuck! I saw it and read it and was not fond of the headline (Eesti Ekspress article "International fake procurement and mysterious finance guru at the heart of the Freeh scandal" – ed.). I'm not mysterious. I have worked as an investment banker for 25 years in major organizations, mostly advising companies, investors and governments. Confidentiality is just a part of the work. You cannot always talk about and express everything. I have worked with different Estonian companies, helped them raise capital. To claim that I'm mysterious – it's just not true. I've even spoken by mind in the local media.
You are a member of Louis Freeh's team helping Estonia investigate money laundering. Minister of Finance Martin Helme said on Monday that you were also the first person to contact Freeh, Sporkin & Sullivan LLP. How did it happen?
Yes, it's true. I have been monitoring the Estonian money laundering scandal for a long time. I have been very sorry to see the government's inaction. Estonia's reputation has suffered immensely.
When I was still working at ING, I took a call from a leading Estonian banker who asked me whether I could help them open an account. I picked up the phone, called the proper department and asked whether we could open an account for an Estonian bank. I received no answer. I sent an email. There was no reply. People usually respond quickly. A few days later, I went there to ask them what was wrong. They said that they do not want to open an account for any Baltic or Estonian company. That was the reality.
At the same time, Scandinavian [parent] banks have not suffered at all. They are going about their business. Danske was forced to close its branch, but their daily business did not suffer. Whereas Estonia's reputation has suffered plenty. Investors who are not familiar with Estonia have just one question when you try to sell them on a local company. "But you have money laundering there?" It is an international-level problem for me.
I heard from my acquaintances that Estonia was looking for representation. I was introduced and contacted Martin. I helped him establish contacts not just with Louis Freeh's company but several others. I also helped arrange a meeting with White & Case and he also got in touch with Cleary Gottlieb through me. I mention these names because they have already been published in connection with this matter, even though I'm sure they would not like to read about themselves in the press. Those two firms also entered preliminary bids. They later decided they had conflicts of interest and did not submit final bids. I was not aware that they would not be entering bids.
How did you mediate contact between Freeh and Estonia?
I would not call it mediation. I'm not a broker, I am an adviser. I do not mediate contacts, I give advice. Another law firm put me in touch with Louis Freeh. The media has overlooked the fact that law firms are not usually interested in having such a mandate.
There are two reasons for this. They have major banks as clients and no one wants to take on the mandate of suing banks as the latter pay firms several times more than the Estonian government. They also cater to a lot of clients with ties to Russia, which has been pointed out in association with Freeh and other firms. Many are not interested in such a mandate because it harms their business interests.
You had no prior contact with Freeh?
I did not. Another major U.S. law firm that I cannot name due to confidentiality reasons told me they were not willing to take on the mandate but were willing to put me in touch with Louis Freeh's firm. The only link between Freeh and myself is that we both attended Rutgers University. While Freeh was there a few decades before me, it made it easier to establish contact.
What was your agreement with Freeh?
We agreed that I would be part of the team in an advisory capacity should the project move forward. I would advise the firm on international banking and how to interpret certain things in Estonia.
Louis Freeh told Riigikogu select committees on Monday that he met with Martin Helme in Estonia back in December. Did Freeh and Helme agree on something then?
There was no agreement. No deal was made, it was just a meeting. Martin Helme also met with White & Case around that time and was scheduled to meet Cleary Gottlieb, while the latter meeting was canceled. He met with several firms when he was making preparations, including with Bill Browder, again with my help, because we wanted to know what had been going on in Estonia and Browder who works at Salomon Brothers is up to speed.
Why did Louis Freeh put you on his team?
As I see it, it was because he needed a better understanding of the local and international financial systems.
There was no agreement between Freeh and Helme before July?
No, absolutely not. Nor was there any agreement with me. Louis Freeh asked me whether he could include my name in the bid. I had no agreement with Freeh until August. We only reached an agreement in terms of what they needed in September.
When the contract between Estonia and Freeh's firm was disclosed in July, did it already count you as part of Freeh's team?
Yes, but we did not have an official agreement then. It was verbal at the time and said that I would help in some capacity.
Is signing such a contract in a situation where you mediated talks between Freeh and Estonia above board?
I never mediated anything, nor have I represented the Estonian state. It has been misconstrued. I have only asked whether I could represent Estonia in this situation. Even now, I do not directly represent the state. I'm just a member of a team at a law firm that represents Estonia. I have never brokered contacts for the Estonian state.
What has your role been exactly?
I wanted to see whether I could advise the Estonian state and I hope it will partially compensate me for my work. There is nothing direct and things work through the contract because I am a member of that team. That is my job, to give advice. I'm not a mediator.
Do you understand that it looks corrupt when you are the first to establish contact with Freeh, while you later find yourself on the team, among those who will benefit after Freeh wins the procurement?
But I was not representing the Estonian state. How the decision was made – I never participated in it or provided any input. It was not up to me who the state would choose. I believe that had they gone with another company, I would also have been on that team as they would have required my expert knowledge.
Therefore, the only thing you did was to point out that such a company exists and their contact information?
That is basically it, yes. And I later received an offer from the firm.
A potential conflict of interest was known for White & Case and Gottlieb.
It was not certain. Both entered preliminary bids. They said they were willing to help Estonia and sent in a presentation. Nothing was certain until the last minute.
What happened at the last minute?
I do not know and can only guess. Two things could have happened. They discovered that they had a more valuable client or that taking on the mandate would have been too much of a risk in terms of a potential conflict of interest.
What is your role in Louis Freeh's team today?
My role largely consists of helping the team understand what has transpired in terms of money laundering in Estonia. The relationships of Scandinavian banks here and how their Baltic business has operated. To help understand how Nordic companies and international banks have behaved in different situations.
How much will you be paid? Have you been given a figure?
Lawyers work based on hourly rates. My pay will depend on how much time I will dedicate to this project.