Every fifth coronavirus patient ends up in hospital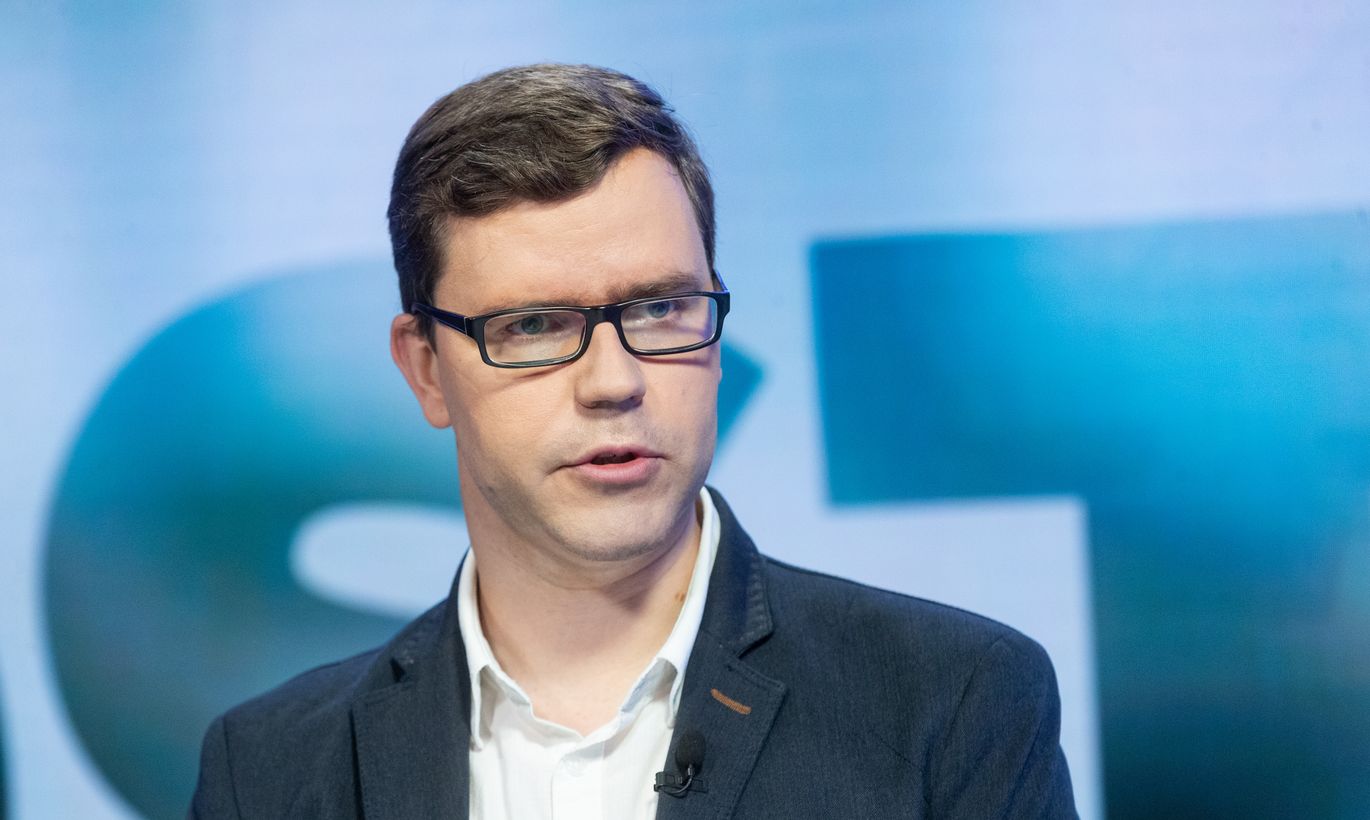 The Ida-Viru Central Hospital is working close to capacity and the situation might escalate elsewhere, Mait Altmets, head of the infection control service of the North Estonia Medical Center (PERH), says.
The infection rate has become worrisome lately. How serious is the situation from the point of view of hospitals?
The situation is not too bad from the hospitals' perspective. Things are tense in Ida-Viru County where we seem to have widespread infection and the hospital is working close to capacity, with its infectious disease ward full of coronavirus patients. Things aren't as bad in other regions, while escalation cannot be ruled out. We know that roughly 20 percent of people who come down with COVID-19 end up in the hospital. The more people are infected, the more will need hospital treatment.
It will reach a point eventually where we need to take additional measures or open extra wards. To try and avoid that, maintaining social distance, wearing a mask, regularly washing one's hands and refraining from going to work when sick is imperative.
What are hospitals preparing for? Will the fall be worse than spring?
I hope not. What matters to hospitals is rapid testing capacity. To be able to know quickly whether a patient exhibiting viral symptoms has COVID-19. Ideally, we could have tests that would allow us to test for COVID-19 and the flu simultaneously.
Is everyone turning to the hospital tested?
We are not testing every patient who comes to the hospital yet. It needs to be considered whether that would have a meaningful effect. I'm not so sure. We are testing people who suspect they might have the virus or are exhibiting symptoms.
Do you have enough quick tests?
We have a few weeks' supply at current volume. We are also looking for alternative and faster testing methods. We have discussed with government agencies having reserve stockpiles of quick tests that could be used should the situation deteriorate, but no such decision has been made to the best of my knowledge. Things are made more complicated by the fact that demand for tests is great everywhere and larger countries can afford to procure more.
Could we have trouble getting new rapid tests?
We are trying to procure more all the time, while it is beginning to look like we might have a shortage. Supply will not dry up completely, but it might not prove possible to get the quantities we want.
You will not be setting up a COVID-19 tent in front of your ER this time?
The only restrictions we have today is a ban on visitation and that patients are obligated to wear masks. The latter also applies to hospital staff.
ER patients all enter through the same door?
People enter from the same door, but we have a checkpoint where they are asked about their symptoms and isolated should we suspect COVID-19 or even if they are simply exhibiting cold symptoms.
If in fall, PERH also admitted coronavirus patients, people not in critical condition are referred to the West Tallinn Central Hospital today. Why is that?
Because LTKH is a tier three infectious diseases hospital. They have the skills and know-how for treating such patients. We have tier three ER capacity. It also boils down to healthcare funding. The Health Insurance Fund has not allocated PERH additional funds for the treatment of COVID-19 patients, which is why we do not want to actively pursue this avenue.
The LTKH clinic only has 46 intensive care beds for coronavirus patients. What will happen once they're all full?
There is enough reserve capacity there. But other hospitals will have to join in should the state declare an emergency situation or crisis.
PERH is currently only getting COVID-19 patients in critical condition. How many ventilators might you need soon?
During the outbreak's peak in spring, we had 12 patients who needed to be put on ventilators. We have 52 intensive care beds with a full set of equipment today. That is a crisis scenario and far in the future. We have three patients in intensive care in Estonia today. Experience from spring suggests there will not be so many.
Would it be sensible to shorten the self-isolation period from 14 days to ten as many other countries have done?
The Estonian Society for Infection Diseases made a proposal to the Health Board to come down to ten days last week. The process is underway, but it will take time. Agencies will need to analyze this matter and the government decide whether we're ready for it.
Do we have hidden spread of the virus in Estonia?
It is likely in Ida-Viru County as we're seeing a lot of cases there now. As pointed out by professor Irja Lutsar, we could probably be more successful at keeping the outbreak under control had we additional testing capacity.