Peterson: Unemployment Insurance Fund would support tourism with €25 million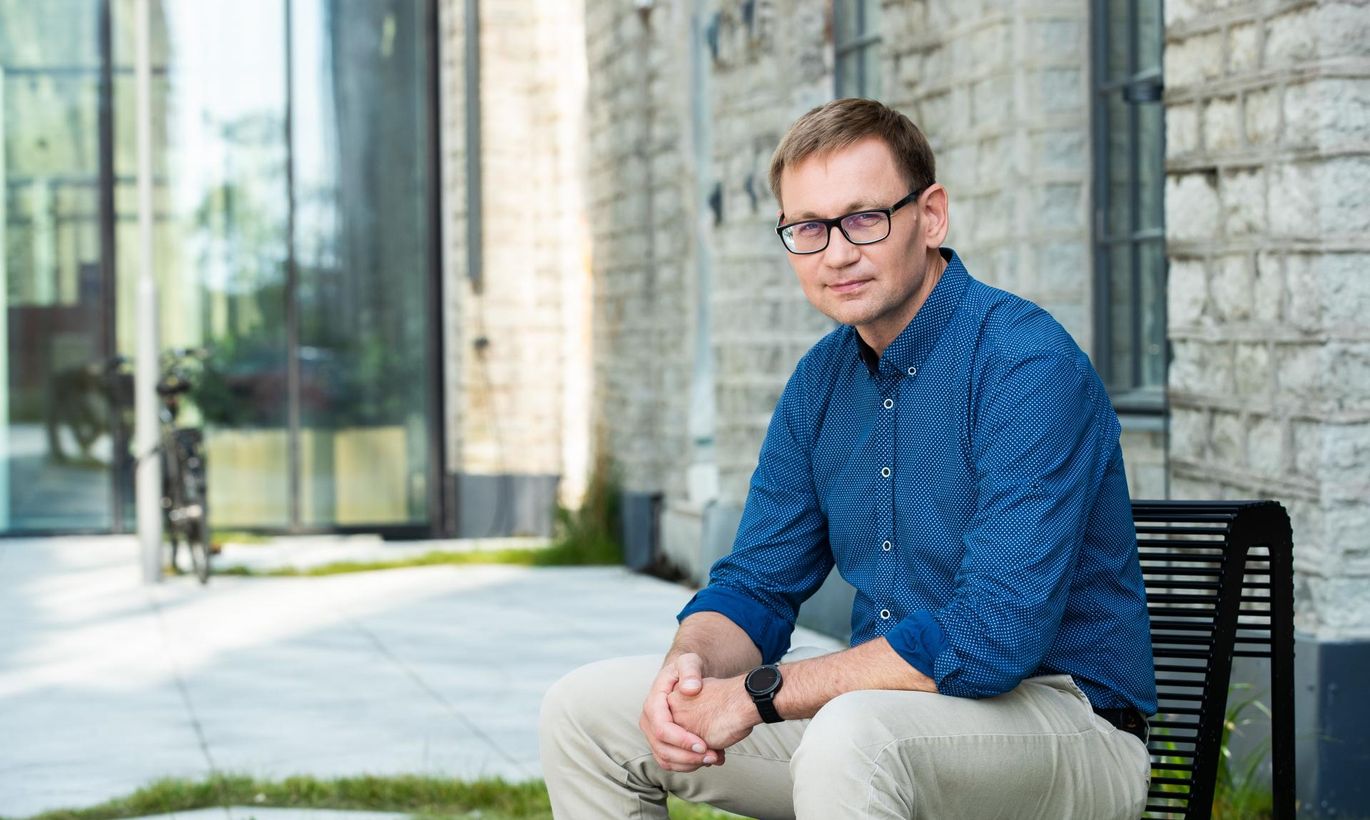 Rapid public sector cuts and lower salaries would unleash a domino effect, chairman of the supervisory board of the Estonian Unemployment Insurance Fund, head of trade unions Peep Peterson told the "Otse Postimehest" webcast on Wednesday.
The Unemployment Insurance Fund's supervisory board has sent the government proposals for additional support measures. What are they?
Let us look at the big picture. The worst-case scenario from this spring has luckily not manifested – we expected 10 percent of the working population to be unemployed by September-October. The banks also say that recovery has been V-shaped since spring. Of course, we are having serious problems in the field of tourism. We have made a proposal to the government to allocate €20-25 million from the unemployment insurance pot for tourism. It will not deliver the sector, while it may help retain some jobs until spring. The government should make a decision on Thursday.
Unemployment has reached 7.6 percent in Estonia, hitting 12.3 percent in Ida-Viru County. Recent figures have been affected by this spring's salary support instrument and the summer layoff ban. Will we see a second wave of layoffs?
The unions' information suggests that industry is another field that is about to take a hit. This does not concern all parts of it. The metal industry is doing well and vehicle parts outsourcing and export have grown as people bought a lot of new cars in Estonia and the rest of Europe. Labor market measures helped maintain consumption in several European countries. What surprises us is that there seem to be more layoffs in commerce and other parts of the service sector. We have several overlapping crises as the coronavirus crisis is accompanied by an oil crisis and poor Russia relations mean there is trouble on the railroad.
The future of energy is unclear. The oil shale industry will not be able to repeat its spring hat trick. We could be looking at extensive layoffs.
How big is the fund's budget and what affects it?
The Unemployment Insurance Fund's budget is shaped automatically and is beyond direct government control. The budget depends on the unemployment insurance premium – the budget and supplementary budget for 2020 stands at €1.15 billion. Tax revenue makes up €664 million. We have strict rules in terms of how much we can spend on salary support, trainings and reserves. We asked the government for an additional €36 million in spring should there be need for additional salary benefits. But we did not need those funds. Our reserves currently stand at ca €40 million €25 million of which can be used to support tourism.
You've said that support could be better targeted. Who should decide its aim?
We are proceeding based on what [former Bank of Estonia governor] Ardo Hansson said on the prime minister's panel of experts. The time of shoveling money into the economy is over and more precise tools are needed now. We will carry out a thorough analysis and find precise measures. Both the employers and trade unions are convinced the best thing is to keep the market open and allow people to continue working. We support the Baltic-Finnish bubble concept where Sweden could be included. The Swedish economy is export-based just like ours. We need to retain jobs and companies that have a realistic chance of survival.
What other support measures could be considered?
Minister of Finance Martin Helme has proposed using vouchers. But how to target them? We came up short when we asked ourselves how to make a person choose a spa hotel in Tallinn in a situation where they want to go to Saaremaa where businesses already had enough customers. Hotels could be allowed to switch their focus. We stand ready to support functional ideas.
According to the law, if someone has been paid salary support for three months inside the last 12 months, they are no longer eligible before next year. Should this be amended?
The said limitation is indeed in effect today. However, it does not directly disrupt support payments. I would refrain from opening the law during such a complicated period. We do not need union protests in a crisis situation.
Do the unions protect the rights of people who are not members?
It works out that way in the end. Our members, the more active part of employees also fight for others.
What do the employers want?
I believe that the average employer wants stability. To have equal opportunities once economic damage has been weathered. Everything depends on the second wave of the coronavirus. Employers are awaiting guidelines from the Health Board in terms of how to avoid infection in the workplace. No one wants new disruptions.
The unions want to restore jobs. How? Economic structure is changing and some jobs will never return.
On the one hand, it is very sad to see our members laid off at Tallink and elsewhere. And one is tempted to urge companies to hold on to people until they have work to offer them again. But is it right to retain jobs at the expense of the rest of society? If we go down the path of rapid public sector cuts and slashing wages, we will unleash a domino effect. Just as a snowball effect could start in the tourism sector. We will be taking a very detailed look at problems and offering help where it is needed, but not too much.
Have changes been made to the Unemployment Insurance Fund's retraining program during the crisis? Are the elderly and very young people in greater danger of losing their job?
I remember being asked who should one retrain as if there are no jobs in Ida-Viru County. However, it always pays to complement one's skill set. Food for thought there.
Our data suggests layoffs have rather hit young people this time as there are more of them in the tourism, hotel and service sectors. People with experience are held onto for longer.
Perhaps we should also support export as our most effective source of revenue?
Estonian trade unions reflect their Swedish counterparts because the Swedish economy is also export-based. If we ask for a higher salary, logically speaking, productivity should grow as well. We felt during the previous crisis that innovation was being overlooked. That is what jeopardizes our salaries and jobs at the end of the day. We recommend the government invest in research and development, digitization. Industry has served both Germany and us – over 70 percent of Estonian exports are industrial. I do not agree with the president when she said that the age of industry is over.
I remain a cautious optimist. One needs to have faith in the positive forecasts for as long as possible while preparing for the worst.