HOIA app downloaded over 80,000 times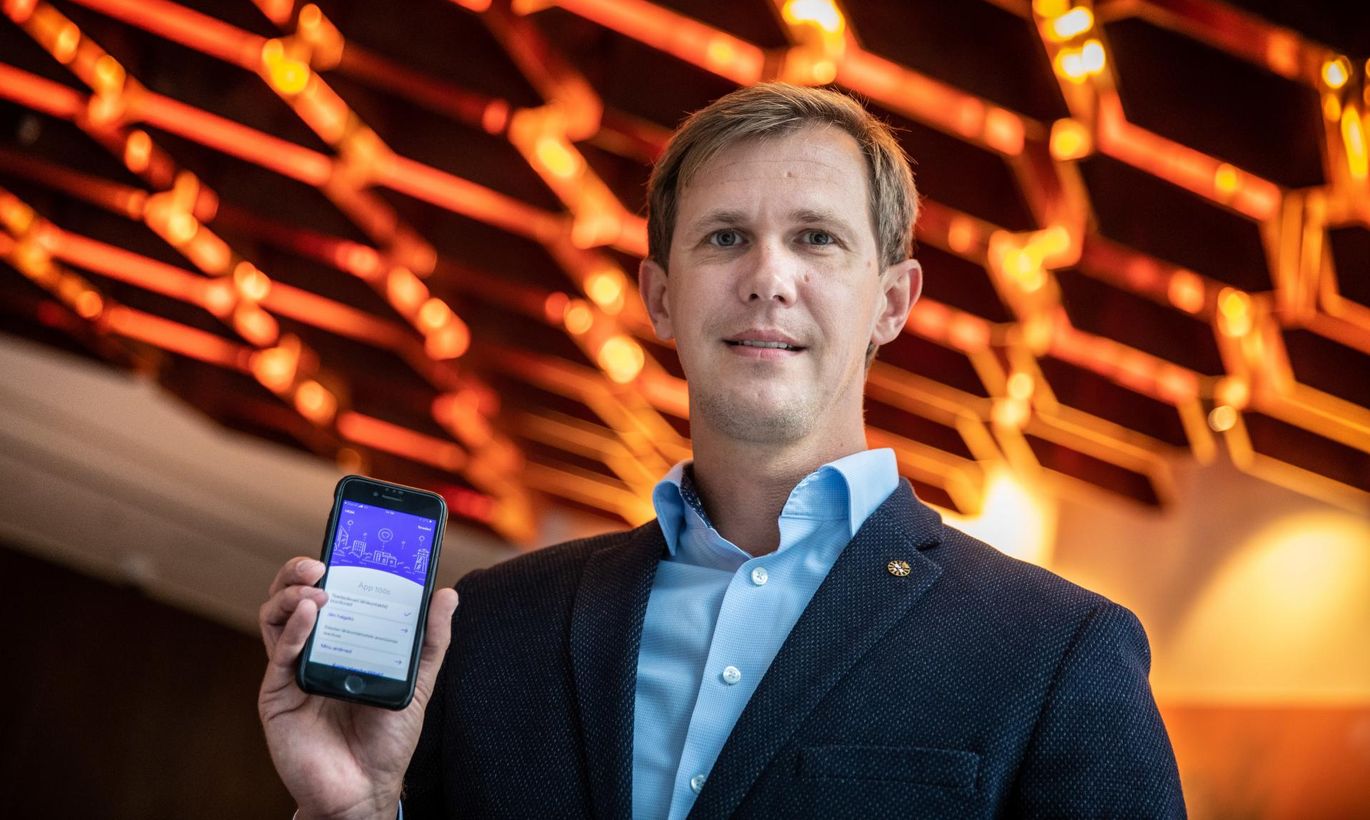 The HOIA coronavirus warning application that was completed by the time of the anniversary of Estonian independence came about in cooperation of the state and 12 software companies. Postimees asked its creators about their process as well as how the app is doing after two weeks.
Thirteen people have used HOIA to report COVID-19 diagnoses. The app had been downloaded by 80,000 users on Thursday. That is as detailed as statistics gets. "In order to ensure the privacy of users, we have no way of determining how many close contact warnings have been sent," said Tanel Tera, head of e-services at the national Health and Welfare Information Systems Center (TEHIK). "The application handles relevant data in the device, and it is not sent to servers."
The work that started in April saw cooperation between 12 companies that signed a memorandum for the application to be surrendered free of charge and with an open software license.
Market value unknown
"Assembling a team of top talent and experts on this level would have been unthinkable in any other procurement format," said Kristjan Aiaste, owner of software developer Iglu. "The desire to do something for the Estonian state and people ensured dedication, cooperative spirit and operative handling of processes."
As is typical of the coronavirus situation, cooperation mostly happened on Slack and Zoom. Because services were offered to the state pro bono or for the greater good, no one bothered calculating the project's market value. "No one was counting hours or resources contributed. The goal was to have the best possible application everyone would be proud to sign off on," Aiaste said.
The short deadline and social expectations only added to more specific problems. "The seemingly simple and static application comprised quite a lot of different developments, with putting the pieces of the puzzle together the key task of managing the process," Aiaste admitted.
Administrator sought
"Things were made more complicated by the fact that technologies the HOIA app is based on were being developed at the same time. It was important for us to have a say in terms of the final solution being in compliance with the general data protection regulation, approved by the data protection watchdog and the justice chancellor, internationally usable, secure and executed in a transparent and verifiable way."
The consortium will continue developing the app at least for now. TEHIK plans to hold a public procurement for future development and maintenance of the app.
"We cannot expect the members of the consortium to remain available for development and maintenance for years to come," Tanel Tera from TEHIK said, adding that so far, technical problems have been solved quickly.