Indrek Neivelt: Loans taken today do not have to be repaid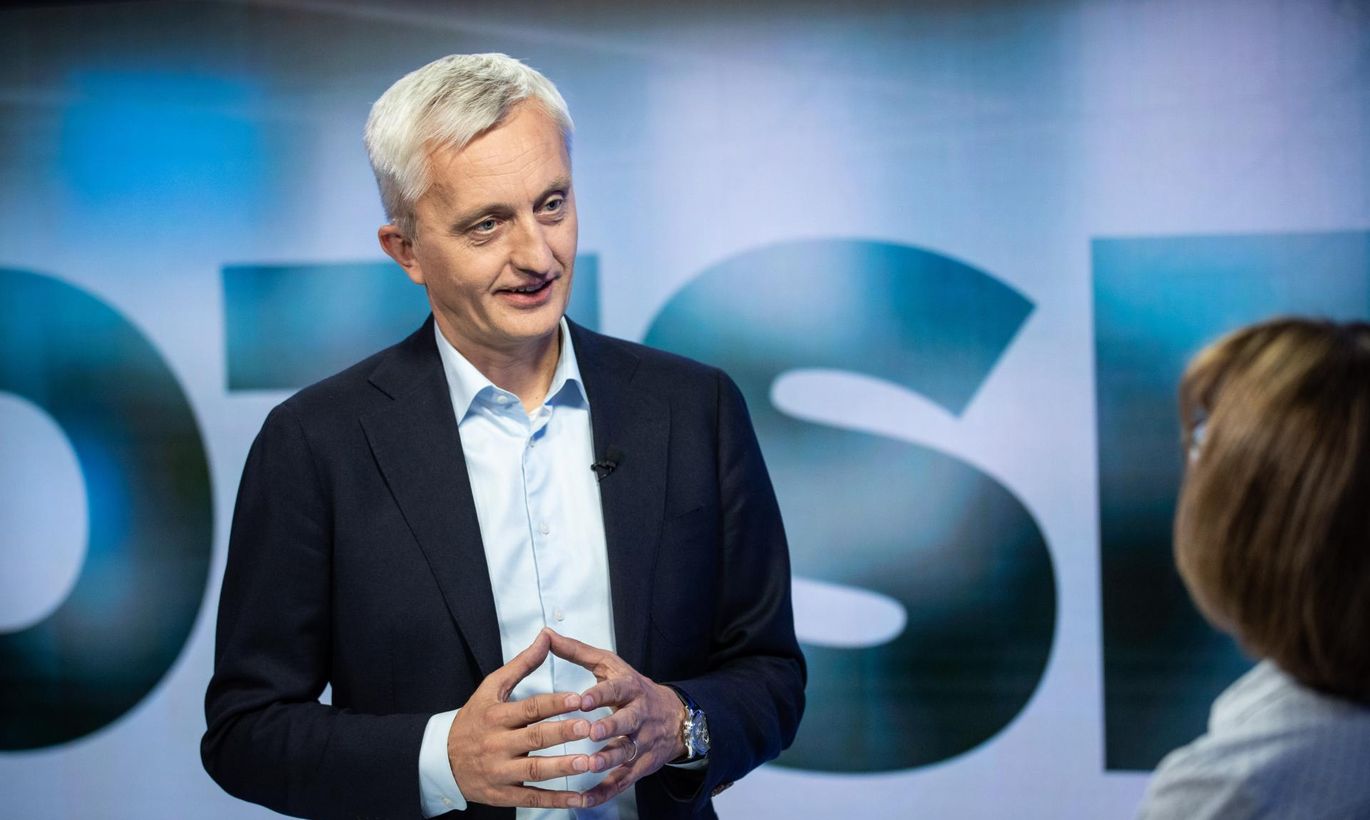 Entrepreneur and former head of Hansapank Indrek Neivelt explains why banks are greedy in Estonia, why he believes the state will never have to repay loans taken today and why the second pillar of pension is unnecessary.
Swedish banks are too profitable in Estonia, meaning that they are too greedy. This makes loan money expensive for our people and companies. What to do?
The roots of the banking monopoly go back to 1998 when Hoiupank and Hansapank were allowed to merge, followed by the merger of Tallinna Pank and Ühispank. That is when competition ceased to exist on the Estonian banking market. The arrival of Swedbank and SEB only deepened the trend. Unfortunately, major foreign banks have not invested their excessive profits in Estonia but have taken the money out of the country instead. Having returns on equity of up to 30 percent is unheard of. It is 10-15 percent in Europe, which is brilliant under the current circumstances. Other listed companies in Estonia are happy if they can get 5 percent.
Is the problem in banking supervision or the competition watchdog?
I don't know. I believe we have the same problem in the telecommunications sector. The consumer has no choice because the market is effectively an oligopoly: products are similar, their choice limited and it is very difficult for new companies to get a foot in the door. People are used to paying what they're charged and using the services they're offered. The monthly payment is not unrealizable, while it could be much lower. No one protects the consumer, with complaints the only way to provoke some activity.
Consumer credit interest rates are higher than they were before the euro! No interest is added to deposits today, so why should loans be so expensive? My calculations suggest that clients of banks overpay by €200 million every year.
The state has its own credit institution KredEx that has so far been unwilling to offer banks competition. It led to a row during the coronavirus crisis in spring that culminated in the head of the organization resigning. You have proposed turning KredEx into a state-owned bank and listing it. Companies could secure cheaper loans and the people would have a share they could invest in.
Yes, the idea first started taking shape several years ago. To create a local bank where loan decisions would be made flexibly and as a result of knowing local circumstances. And the profitability of which would be capped, with so-called excess profits going toward charity. A state holding would make that possible. Then we would have loans and investments that would consider the interests of Estonia and local companies.
Borrowing is an important topic also for the government. What to do with loan money, the state budget? You served on the panel of experts that was supposed to come up with proposals.
The government borrowed more than it needed in spring, just in case. We do not know what the foreign environment will be like. Five billion for fiscal deficit this year and the next, plus money for KredEx, the Rural Development Foundation etc. The important thing is to avoid austerity and keep stimulating the economy. Pensions and public sector salaries have not been cut and neither have investments. This course should be maintained. We receive around €500 million from the EU every year that could go towards green economy, technological innovation and smart jobs.
The state budget makes up around 40 percent of GDP. And the former had a deficit of 6.6 percent in the first half-year. Quite a lot… Can we avoid taking a new loan if we make additional investments?
Every fifth euro in the budget is borrowed. But loans are cheap, with zero interest rates. The situation today is that we have the lowest public debt in the European Union. I believe we will never have to repay that money as long as we can afford to make interest payments. Why do I believe that? Because the EU has countries the loan burdens of which exceed 100 percent of GDP and that couldn't even service an interest hike, let alone principal loan amounts.
Unlike most people with a background in banking, you are in favor of reforming the second pension pillar. Why is that?
The second pillar has simply eaten away at the savings of most people. Especially low-paid people. It favors perhaps 10 percent of unit holders who make more money.
What would it improve if people were given that money to spend?
We are talking about freedom on a daily basis, while we are forced to save up for retirement and following a fixed method. It's absurd. We have people saving up when they're 20 and need to start their own life, get their own a place, study and travel. Saving up for retirement could start later in life and be a conscious step.