Kaljulaid does not plan to abandon ship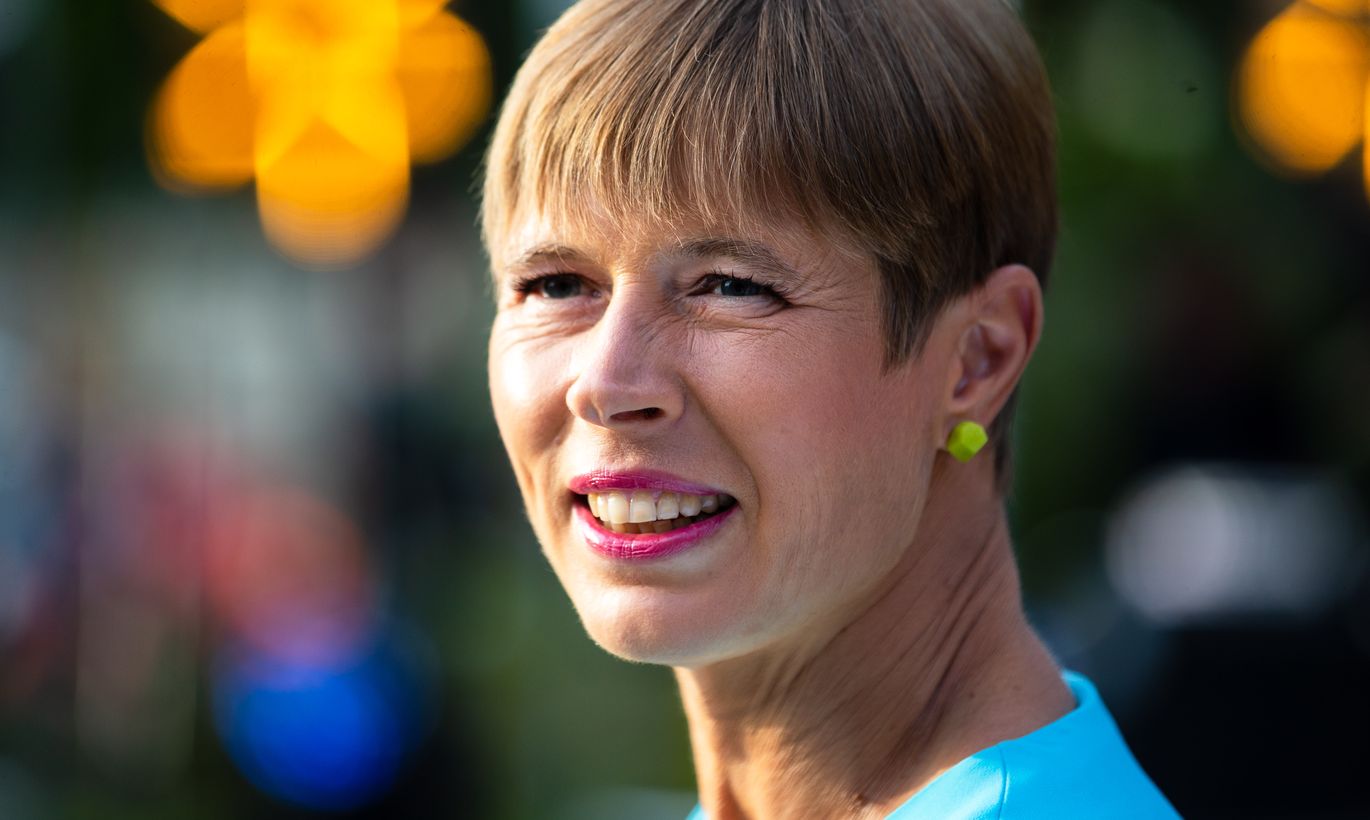 Information from last week of President Kersti Kaljulaid's willingness to run for OECD secretary general created mixed feelings in people who know the ins and outs of the institution.
Even though the position of secretary general will open next summer, with the race to begin in September, Taavi Linnamäe from the Office of the President said that Kaljulaid not finishing her first term is out of the question.
Linnamäe also quashed questions of a conflict of interest that could theoretically be created when asking other countries to support Kaljulaid. "Our high-ranking diplomats, including the president, prime minister and other envoys, pursue constant efforts for representatives of Estonia to be able to serve in various capacities. Estonia recently got a representative with the International Atomic Energy Agency, Estonian representatives serve as EU mission heads etc. It is often the work a country's representatives do," Linnamäe said. "Regarding such high-ranking offices, international consultations and deliberations as to the suitability of candidates and endorsements are constant."
Another criticism has been that running for a new post in the middle of her first term could mean Kaljulaid losing her focus. Former president Arnold Rüütel (2001-2006) rather agrees.
"Sailors have from the dawn of time had the rule that the captain is the last to abandon ship," Rüütel said. "Serving as the president of a country carries the same kind of responsibility, I believe. It is another matter if we believe that our country has become strong enough over the past 29 years not to be ruffled by a premature change of captain."
Adams understands Kaljulaid
One of the authors of the Estonian Constitution and shapers of the current institution of president Jüri Adams said that Kaljulaid has the right to pursue the international position because of her youth. "Offices such as that of a country's president are usually filled by older people and usually right before they retire. Kaljulaid is an atypical president in this sense. She became president at a very young age and has a number of professional years ahead of her. Therefore, the idea of her having a few more full-time international postings is entirely sensible and normal."
What to think of doubts of Kaljulaid losing focus? "Running for such offices is not done on a whim or because one is sick of their current job," Adams found. Finding a person to run such a massive organization is no simple matter. It takes years of work on the highest levels of member states."
"Estonia is a relatively small country and it is praiseworthy if an Estonian president is able to secure such a position after her term," Adams said.
The OECD is an economic cooperation organization that lays down international standards and mediates information in various economic and political matters. Keit Kasemets, who worked for the OECD's public governance and territorial development directorate in 2012-2015, explained that the most prominent fields are international taxation (ongoing digital tax deliberations), environment policy and education. "Every Estonian knows and takes pride in the PISA tests that measure the effectiveness of education systems," Kasemets said.
He described Kaljulaid as a politician of international renown and who feels right at home discussing major global problems, such as climate and digital development.
A chance for a change of course
"Kaljulaid could bring a breath of fresh air to the organization. Having worked there five years ago, I can say that while the OECD is already a very modern organization, the current secretary general (Jose Angel Gurria who has been in charge of the OECD since 2006) has been in office for three consecutive terms, meaning that a new secretary general could bring new approach and modern vision."
Kasemets described as inaccurate claims according to which the position of OECD secretary general is merely administrative and one where it is difficult to realize an original vision. "There are plenty of opportunities for blazing a trail there. Every secretary general has brought new approach to the OECD. By the way, the OECD also works as the secretariat of the G20 and G7 formats. It lends the organization capacity and influence."