Government planning to reopen recently closed air links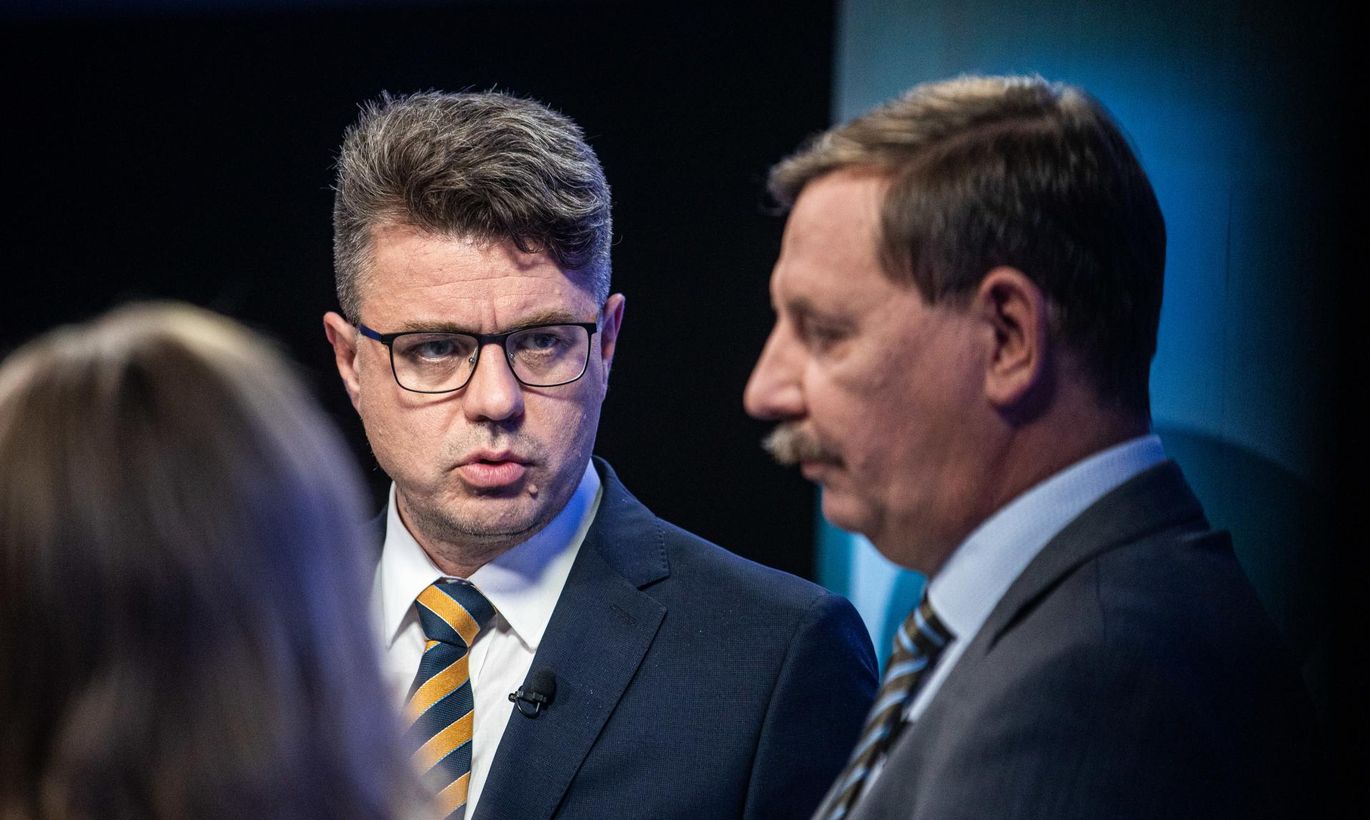 The government is set to consider restoring air links it recently grounded on August 27. Minister of Foreign Affairs Urmas Reinsalu (Isamaa) and Minister of Economic Affairs and Infrastructure Taavi Aas (Center) said on Postimees Live that if the restrictions are not lifted, flying out of Estonia might soon become impossible.
A government regulation grounded direct flights to Cyprus, Paris and Copenhagen last week. Is it sensible to ban on the government level all direct flights from Tallinn to destinations where the COVID-19 case rate is above 25 per 100,000 people?
Taavi Aas: We discussed it and decided the restrictions will stand for now. I think it is a matter of understanding what is most important. The most important thing is to keep Estonia from joining the list of countries to which others are restricting travel. Especially our close neighbors as free movement between Estonia and Finland is crucial for the economy and a straw the struggling tourism sector can grab hold of.
Urmas Reinsalu: This restriction was definitely rational when it was first laid down. However, if we mechanically stick to this logic in a situation where the virus is gradually returning, we might at one point find ourselves in a situation where most or all of our major transit hubs are cut off by the 25 people per 100,000 case rate criterion. This would result in vital international transit traffic slowing down. No matter the extent of the virus, there are people who absolutely must get around.
In other words, if we stick to recent restrictions, the only way out of Tallinn will soon be by horse and cart?
Aas: Things are perhaps not that bad. But we need to monitor the situation because we really cannot allow one where it would be impossible to get out of Estonia even when taking connecting flights.
Reinsalu: We need to retain the possibility of keeping strategic direct flight corridors open. Copenhagen, Amsterdam, Warsaw are international airports of Europe-wide importance and we need to keep these channels open for people to be able to perform vital tasks.
Aas: Major hubs already mentioned include Copenhagen, Amsterdam and definitely also Germany that remains fully open today.
Two of those have already been cut off.
Aas: … but Germany is open and I believe we need look at the possibilities of getting to and from Estonia in that light. Restricting air travel definitely helps keep the virus at bay.
Will Copenhagen and Amsterdam flights be reopened and when?
Reinsalu: I believe this discussion is in store for the coming days, likely in August. Personally, I deem certain changes sensible. Which airports they will concern is what we'll be deciding.
Aas: We are planning to take this matter to the cabinet on August 27.
Perhaps Germany will also be closed before August 27?
Reinsalu: It's what we discussed this morning (Tuesday – ed.) in the government, that this system could end up painting the whole of Europe red so to speak.
Aas: I believe that the most important thing today is to make sure Estonia doesn't become a yellow or red country for others and especially our close neighbors because those are the places that are still yielding tourists.
Whence the optimism that airlines would even be willing to fly here again from Copenhagen or Amsterdam in a situation where lines can be closed overnight?
Aas: It isn't done on a whim. The data is sent to us from the EU Executive Agency for Health and Consumer. All major airlines keep an eye on that data.
Having such a limit gives airlines the chance to plan ahead. Looking at how flights were grounded between the UK and France, that really did happen on a whim when the UK suddenly blacklisted France and said that's the end of it. But a set metric means that everyone can keep an eye on it.
What do you say to [Reform Party MEP] Urmas Paet who finds that your actions – the decision to ground direct flights – harms Estonia both in terms of public health and the economy?
Reinsalu: Urmas Part, being responsible for nothing, can afford to toboggan down the hill, while we must drag the sled uphill. The OECD assessed countries' effectiveness at containing the spread of the virus and Estonia came fifth based on objective characteristics. The idea that public health and the economy can somehow be separated is childish.
Should the virus start spreading very quickly, restrictions would be inevitable and would deliver a serious blow to the economy. It is easy to say that certain restrictions are wrong and should be lifted. But at the same time, it could be that our system of restrictions is what has allowed us to do well in this crisis. It is a funny way of looking at it, that maybe you don't need clothes if you are nice and warm when wearing warm clothing in the winter.
Perhaps it is a plan to help national airline Nordica – that once the airport is complete abandoned, Nordica is brought out.
Aas: A very interesting plan.
Reinsalu: No, there is no such crazy idea. Estonians' flights are subsidized by the Latvian taxpayer as things stand and we are great fans of airBaltic for this.