Virus spreaders lighting the fuse of second wave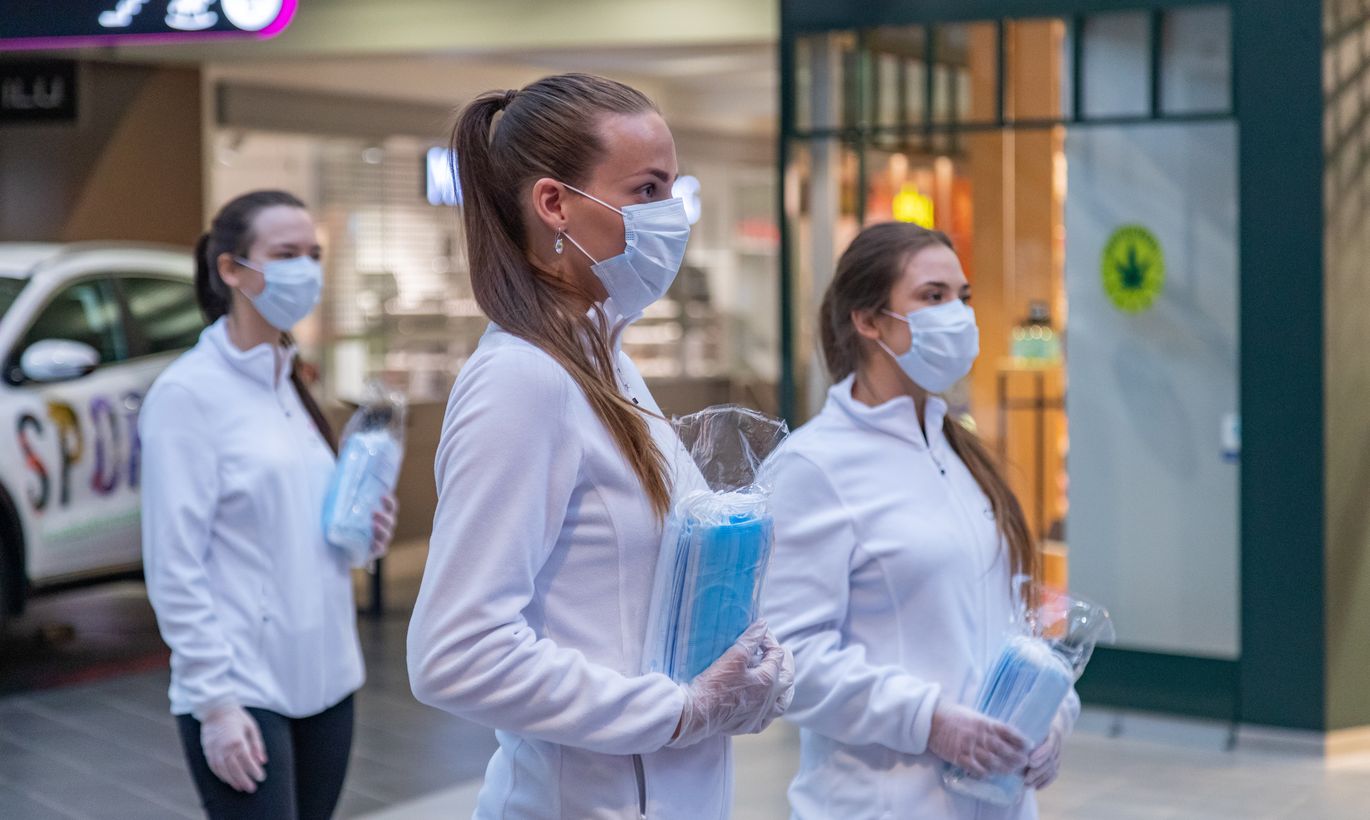 A woman diagnosed as COVID-19 positive moved around in Tartu last week and directly infected three more people. One of them in turn passed on the virus to a Tartu police detective. Another person close to the original spreader violated the self-quarantine requirement and traveled to Narva. The Health Board has initiated investigation and might fine the individual. Several such corona spreaders could be enough to cause a new wave of infection in Estonia.
Irja Lutsar, Professor of virology and microbiology and head of the government's science council for COVID-19 prevention, told Postimees that it would be difficult to predict, since much depends on the individual. "Actually I would not state the number; I believe hat even one or two persons could be enough," Lutsar said. "There is no such rule that ten positive people could move around freely while the eleventh would be too much," she said.
Lutsar admitted that a lot would depend on the circumstances. She pointed out that a person infected with the virus and aware of it staying in a sparsely populated countryside would probably infect no one. "But if such a person visits a night club, it could cause a number of infections. If he or she is in a room with a lot of people close together, there is more threatened population than outside," Lutsar said.
Commenting on the behavior of the Tartu virus spreader and the family in Jõhvi, who took their child to a nursery school while waiting for the analysis result (which turned out positive), Lutsar admitted that she could not understand why they moved about. "If there is a suspicion and the test has been taken, the result will be provided within 24 hours – even during that time the person should go nowhere, not even to work," the professor said.
Krista Fischer, professor of statistical mathematics and a member of the government's COVID-19 science council, said that the extent of the spreading of the virus would also depend on the ability of the Health Board epidemiologists to identify it. "The problems begin when there are too many people with active social life who have managed to initiate several chains of infection. The Health Board would then be overwhelmed by the number of cases," Fischer explained.
She also found it difficult to determine how many irresponsible people it would take to start the second wave. She explained that if there are ten infected people with a limited circle of acquaintances and they only pass on the virus to three people, the situation could be managed. "But a person with active social life could make things more complicated," Fischer said.
Heli Laarmann, head of the Ministry of Social Affairs department of public health, reminds the public that although the spreading of the virus is currently limited in Estonia and only individual cases are reported daily, people should stay home when discovering symptoms of the disease and contact their general practitioner. "Moving around knowingly and deliberately while infected is unacceptable as it puts the health and life of many people at risk and could cause a new outbreak of the virus," she said.
Laarmann added that individuals deliberately violating the Health Board instructions can be subjected to a regulation, fined or in extreme cases quarantined and subjected to police control to make sure that the person would not needlessly move around. "The final measure is extreme and unpleasant to the individual as well as costly for the state, especially if there will be a number of such cases. The Health Board's intention would not be to punish everybody and the circumstances of each case would be carefully studied," Laarmann said, asking everybody to consider the fact that the disease could cause severe consequences and be lethal to some people.