Old Town businesses asking the city for rent holiday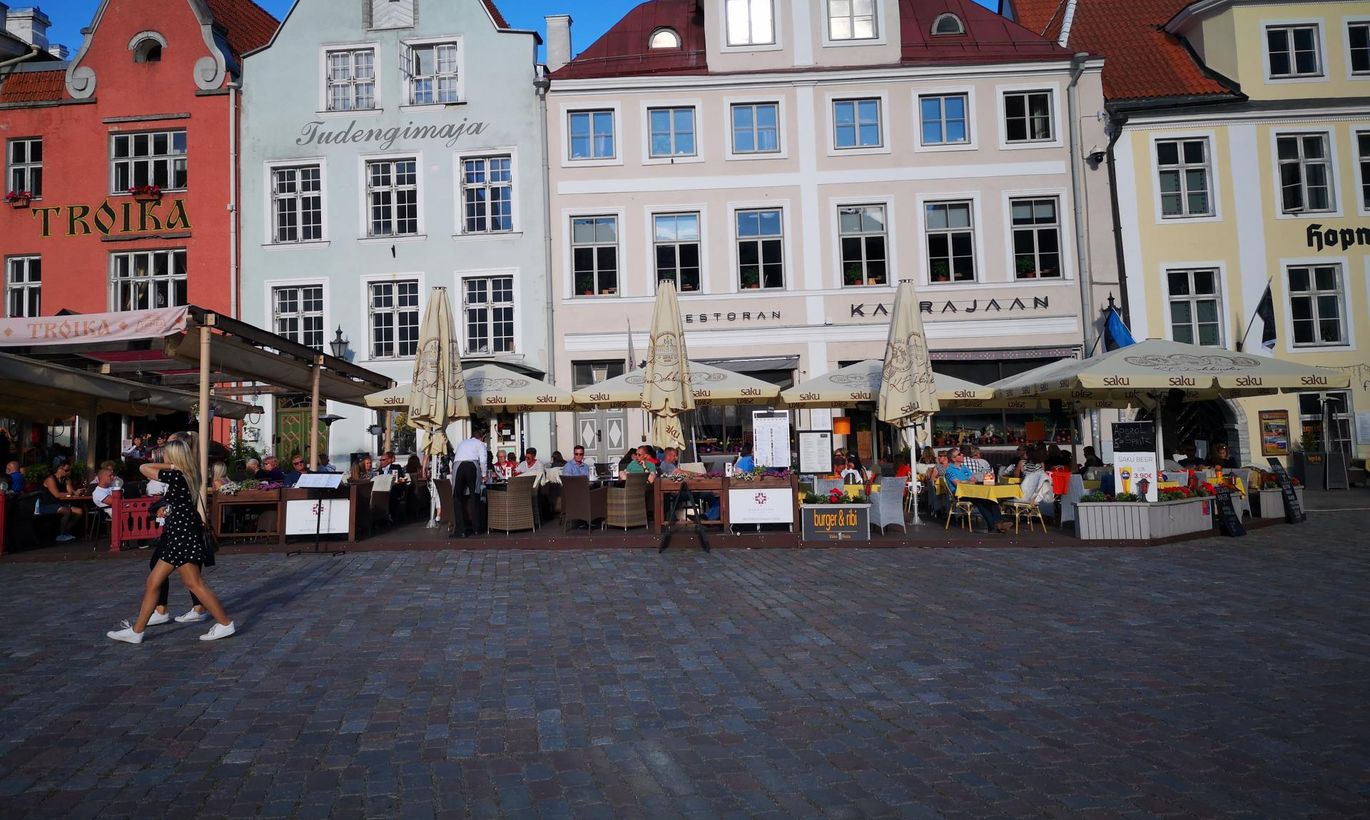 Restaurant and café owners in Tallinn's Old Town are worried several businesses might be forced to close doors come fall for without tourists, there is no income.
Raoul Vello Leitham who has run the Kehrwieder café in the Town Hall Square for almost two decades says that 600,000 cruise tourists left over €12 million in the Old Town in the summer of 2019 that allowed its shops, cafes and restaurants to survive leaner months.
Revenue from summer months has helped businesses weather often loss-making October and November in the past, with Christmas and New Years brining a second wave of sales that can ensure survival until the next spring and summer. Everything is different this year.
Hefty rent
Leitham produces graphs that show his company's turnover from one year to the next. The results for 2020 are well below average. "Our sales turnover is usually around €120,000 in July and €80,000 in June," the café owner says. "This time, we perhaps made €20,000 in June."
Forced to cut costs, Leitham has been serving clients himself and with the help of family members this summer – just like in a Greek taverna, coffee and cakes are taken to tables by the businessman's wife and children, while the café's confectioner is doubling as a dishwasher.
Rent is one of the biggest expenses for businesses on municipal premises, like Kehrwieder. While the city of Tallinn exempted restaurants, cafes and souvenir shops from having to pay rent from April to June, the obligation was restored in full on July 1, even though the city mentioned the possibility of deferring payments. The sums are considerable.
"We pay €8,700 a month for indoor premises," Leitham says, motioning to the medieval low-arched interior of the legendary Kehrwieder. "The terrace adds an additional €4,700 a month." Kehrwieder's nearby chocolatery puts the total rent at €15,000 euros plus VAT. "I need a daily turnover of €600 just to make rent and that is before I pay for goods, utilities or salaries."
Pointing to the Old Town's unique and almost exclusively tourist-based business model, around 25 companies have sent another petition to Mayor Mihhail Kõlvart in which they write: "We see the near future in very dark tones, like a farmer looking at a bad crop. Without the city coming to the aid of its trustworthy and long-time partners, we will inevitably go out of business and be forced to succumb to permanent insolvency. It is not right to tell hardworking partners of many years to move if they cannot afford it or that others will take their place. We need your help now. /…/ the situation is dire, many companies' turnover falls short of rent sums, while rent would be 80 percent of turnover for others…
More than a few places – such as the Balthasar garlic restaurant – have already closed doors, while others will follow once the state salary support instrument expires at the end of summer. Perhaps the most famous Old Town restaurant Olde Hansa, with its medieval menu and unique house drinks, also finds itself in trouble today as cruise ship tourists made up 50 percent and visitors from Russian 30 percent of its clients last year. Mait Talu, spokesperson for Olde Hansa owner Auri Hakomaa, said there are attempts to ensure the restaurant's survival with loans guaranteed by the owner.
Clarity to arrive in the supplementary budget
"I'm glad I have paid a fortune in taxes – a little under €1,5 million last year – that have gone toward Estonia's development. But now, I would expect the city and the Estonian state to be worthy of my support," Hakomaa says diplomatically. "There is nothing wrong with being offered €30,000 in tourism support, but it is also a bit of a joke."
Tallinn Deputy Mayor Aivar Riisalu said that the city that has already made rent concessions worth €1.67 million has received the entrepreneurs' letter and will come to the matter in August when the city's second supplementary budget is to be approved. "The address urges Tallinn to consider giving Old Town tenants a continuation of rent holiday until the start of the 2021 tourism season and until the end of summer for terrace tenants," Riisalu says.
Mair Talu said that businesses are not hoping for an exemption and that a discount of 80-90 percent would suffice.