"My family was very hurt"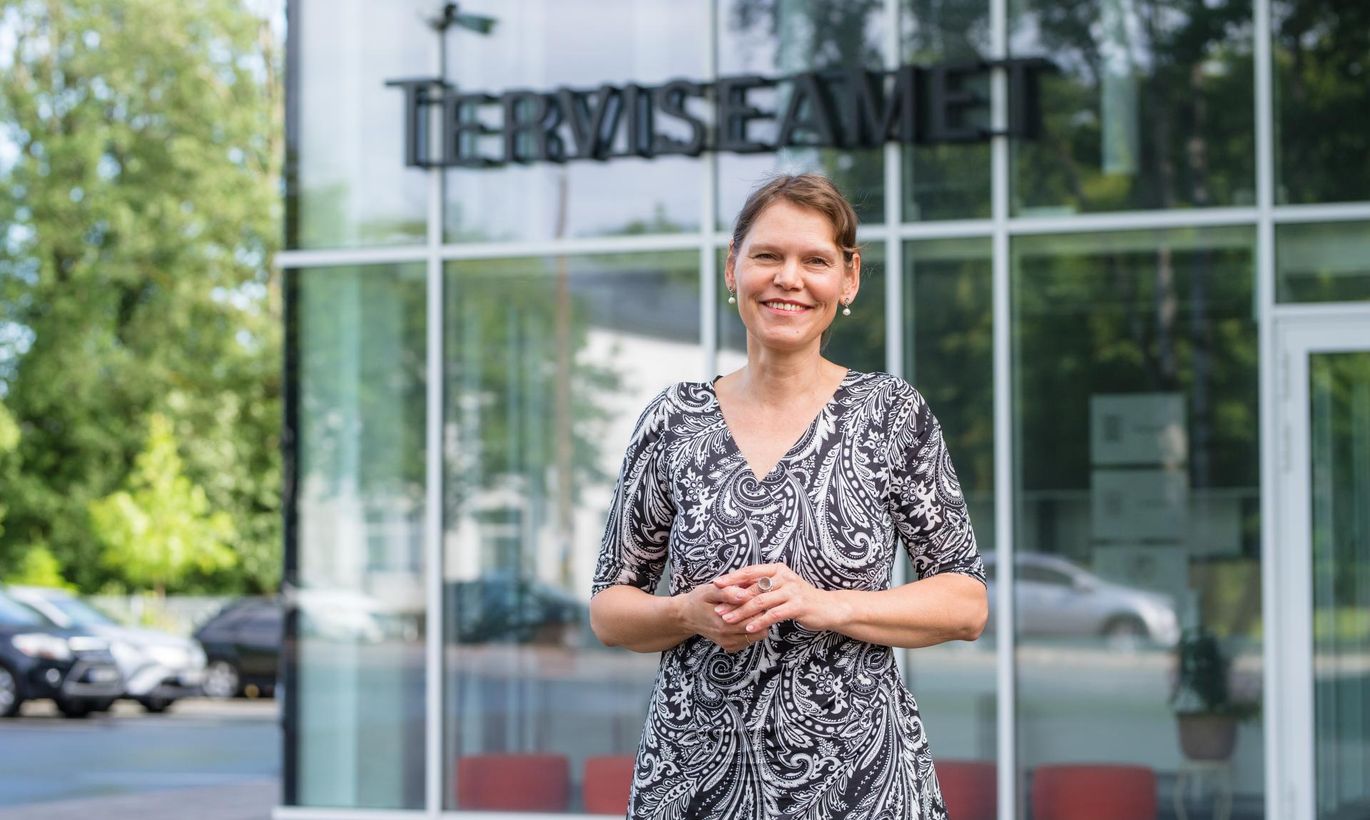 Outgoing head of the Estonian Health Board, Merike Jürilo (51), says in an interview to Postimees that contrary to popular belief, according to which the decision to allow the infamous Saaremaa volleyball match was made by the board, it was actually based on a social ministry roundtable decision not to ban events. The interview also reveals that the family medicine crisis cannot be solved by the Health Board as the key to solving problems lies at the social ministry.
Let us take a look back – what comes to mind first?
I must say things have been windy and busy up here. When I attended the first management meeting three years ago, several different worlds unfurled before my eyes. Seven years prior, several agencies had been merged and brought under the Health Board and even those had not fused together yet. We set about creating a whole where it wouldn't matter whether a person was working for the infectious diseases or the healthcare department. Serious problems were on the table from the very first.
How do you let off steam?
I like working in my garden and taking photographs – I learned photography from my father as a young girl. I would like to spend more time with my mother-in-law who is a metal sculptor and in whose studio I have my own corner, complete with a soldering iron, files, pliers and a lot of work to finish.
What was the last item you finished?
A silver ring with a black pearl and a small zircon for myself. I find sustenance in making something that leaves a mark. Being an executive is just the opposite of that – change takes time because you're dealing with people. Sometimes, I lack the patience required to wait for results.
What happens when there is no result?
I take a walk in the woods and tell myself to give people time. That while you've explained something three times, it is necessary to do it eight or nine times before the cast of mind changes. It is easier to sign documents.
Speaking of documents, what about the one that allowed the Saaremaa volleyball match (that is believed to have caused the coronavirus outbreak on the island – ed.) to go ahead?
Immediately before permission for the game was sought, there had been a meeting at the social ministry where it was agreed not to ban events.
The coronavirus working group was created after a particular government sitting. The ministry hosted representatives of other ministries, mostly on the level of deputy secretaries general, and law enforcement authorities – to have balanced decisions. The working group decided it was too soon to introduce bans on events.
Who from the social ministry took part?
The social minister, secretary general, deputy secretary general and other officials.
You did not feel responsible when the public later blamed the decision to allow the match to go ahead on you?
I've always believed that one needs to have the courage to make decisions and take responsibility for those decisions. The government was still discussing whether to allow events two weeks on.
How did you understand who should be deciding what in that mess?
There were moments where I was confused in terms of who is in charge of what as there were suddenly too many coordination levels. Time and again, I was sent the signal that certain restrictions guidelines should not have been released yet. What were we waiting for?
Where did those signals come from?
My partner was the social minister and ministry. Most of our communication has happened through the minister.
One major issue of contention in Estonia is deepening shortage of family doctors. The board seems unable to find enough physicians. Why is that?
The Health Board cannot be held responsible for something it doesn't have the tools to solve. The board is not in charge of financing first contact medical care nor has it any jurisdiction over family doctors' tasks. Those solutions lie at the ministry on the level of legislative drafting and Health Insurance Fund funding.
What kind of levers should the ministry give the board?
I believe these levers need to go to the right place – the Health Insurance Fund. Just as it is in charge of procuring nursing and specialist care today, so should the fund handle family medicine. Responsibility needs to lie where it can be realistically borne, while the Health Board deals with activity licenses and supervision.
During the coronavirus crisis, a document bearing your signature ended regular treatment at hospitals. Chancellor of Justice Ülle Madise found the order should have come from the social minister. Why were you ordered to sign the decision?
The decision to suspend planned treatment was made by the board's crisis headquarters after hospitals told us they were short on personal protective gear. While the number of COVID-19 cases was still relatively low at the time, we didn't have a choice. The decision was consensual as the headquarters included several people from the social ministry, with one of its working groups headed by Heli Paluste from the ministry's healthcare systems department who was in charge of talking to doctors and hospitals. True, she forgot to involve private medical institutions for whom the decision came out of the blue. My understanding at the time was that the Health Board had the right to suspend planned treatment.
The social minister (Tanel Kiik – ed.) said you made a series of minor mistakes and he lost trust in you. How were you forced to leave?
I would have liked it very much had they come to me and proposed talking it out. But once I realized my removal had been decided, I was not going to wait around to be fired as things would have gotten very ugly that way.
While the minister lost trust in you, you received €10,480 in performance pay.
I sent the minister and secretary general a summary of my work after I handed in my resignation. It turned out an incredible number of things were changed in the past three years – when I came to the Health Board, it did not have a crisis team or analyses. Of course, it is not sensible to get rid of executives with crisis management experience while still in a crisis, but that is how it went this time.
You were offered a position at the social ministry that you turned down. Why?
I felt I needed room to breathe to understand who I can trust in the future in a situation where there is indirect criticism but nothing concrete. I need time to look inward.
What did your mother say?
(Pauses, with tears welling in her eyes) Yes, my main support group was hurt bad.
They asked why those things were being done to me after reading the papers. But they were glad to learn I was quitting in the end.