Four lives lost over black weekend in traffic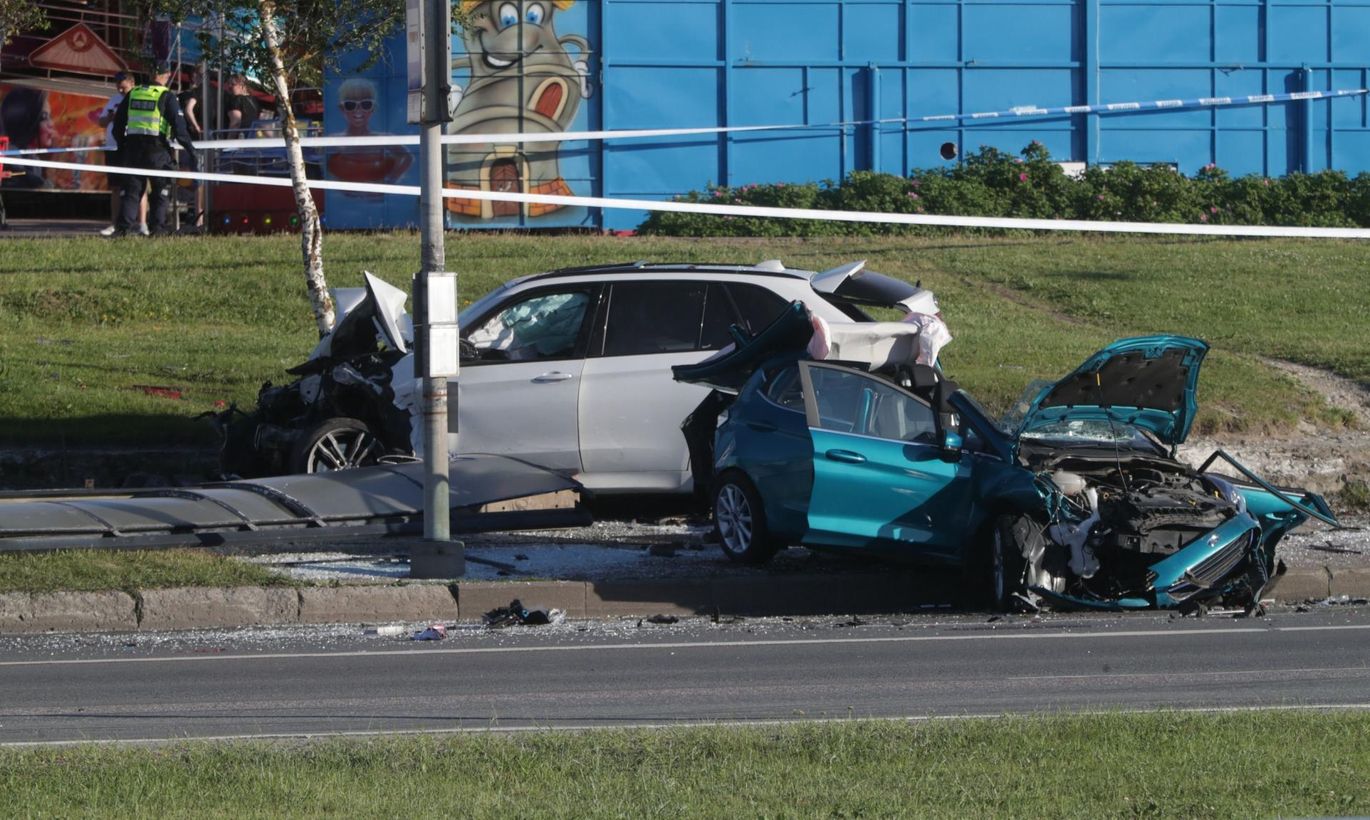 Last weekend saw four people lose their lives in traffic accidents in Estonia. The last time a single day in traffic brought so many victims was four years ago.
A traffic accident that resulted in the death of two people happened at around 6.30 p.m. on Saturday when a young man driving a BMW SUV caused a collision of four vehicles before ploughing into the Taevakivi bus stop on Laagna Road, killing one and injuring another person.
The vehicles involved in the collision were carrying a total of eight passengers five of whom were injured. The driver of one of the vehicles died in the hospital on Sunday.
Head of operations for the North Prefecture Raavo Järva said evidence suggests the BMW was speeding before the crash.
The next accident that claimed a human life happened a mere half hour later in Pirita. The Alarm Center received a call at 7.10 p.m. that a passenger car and a motorcycle had collided on the intersection of Pojengi and Randvere Rd. The biker was thrown onto the roof of the car and sustained fatal injuries. Vjatšeslav Šatalov from the East Viru County patrol service said that initial information suggests the driver of the Opel Astra was turning onto a priority road after making sure no vehicles were approaching. At the same time, a motorbike was approaching on the straight Randvere Road from Viimsi and probably speeding.
The next tragic accident took place on the night before Sunday. The Alarm Center received a call at 4 a.m., according to which a Mercedes-Benz passenger car been involved in a serious crash near the Saku overpass. A Ukrainian citizen driving the vehicle died of injuries at the scene. Preliminary information suggests the car that was driving from Saku to Tallinn veered into the oncoming lane before crashing into the highway bridge.
The Alarm Center received a call at 11.27 p.m. on Saturday reporting that a Nissan SUV carrying eight people went off the road and rolled over. Seven young people were injured and taken to hospital. The Nissan driver did not have a valid driver's license and had consumer alcohol before the accident.
Raavo Järva said that several accidents were caused by speeding and drunk driving. "Summer weather and the upcoming Midsummer Day see people move around more. The police wish everyone who embarks on a journey to arrive safely. If parties and gatherings are on the agenda, a designated driver needs to be found beforehand," Järva said. The police will have additional patrols for the Midsummer holiday period.