Theater executive vows to keep exuberance in check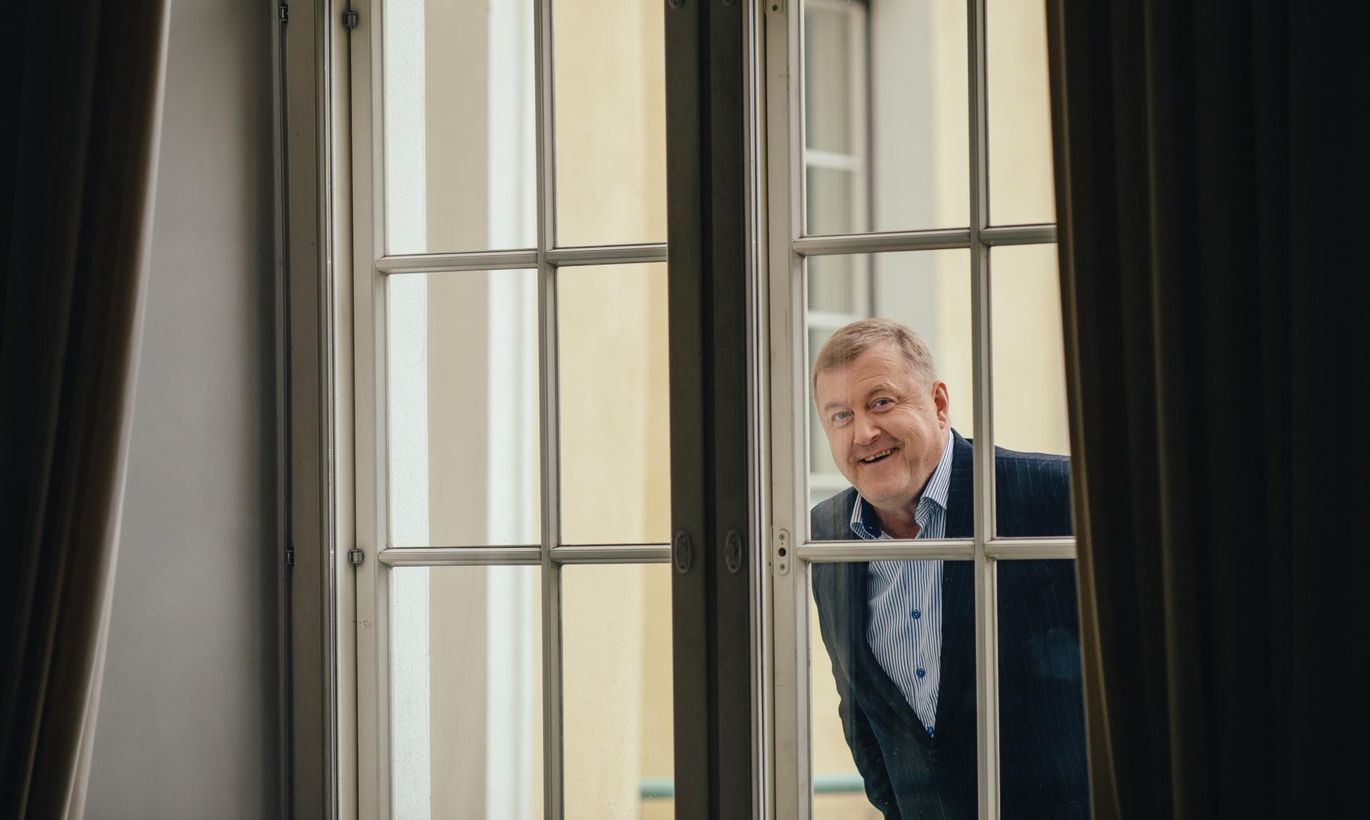 The supervisory board of National Opera Estonia is set to convene on Friday to discuss public allegations of workplace sexual harassment against the theater's director Aivar Mäe published in the weekly Eesti Ekspress.
No employee has taken such allegations to the board in the past.
Aivar Mäe communicated a public address via the theater's press officer on Wednesday.
"I am sincerely sorry that my exuberant sense of humor and character has manifested in my behavior in a way that people have considered rude, undignified or inappropriate in some cases," he said.
Mäe said he has never sought to humiliate people or make them feel undignified. "I deeply apologize to the people this has negatively impacted and whom I've hurt involuntarily," he wrote.
Mäe added that he has spent more time looking inward and reevaluating the world around him this week.
"I realize that I will have to keep my natural exuberance in check going forward and gauge and sense the feelings of my colleagues, friends and loved ones," Mäe wrote, adding that this is precisely what he will do.
Member of the National Opera Estonia supervisory board Helle-Moonika Helme (EKRE) described accusations against Mäe as having appeared out of the blue as no employee has turned to the board in the past.
Rumors that started at the same time as the scandal suggest someone is after Mäe's position.
Out of the blue
"I have not heard anything of the sort, which is why all of it appears out of the blue, it is not a deliberate campaign," Helme said, adding that she did not find evidence of a power struggle in employee statements.
"Mäe having to take responsibility would be a problem for Estonian culture – who could replace him as an effective executive and one who knows the music world inside and out," Helme said.
Has the theater rules or a support mechanism for employees who feel they are being harassed or degraded?
"Not to my knowledge," Helme said, adding that she has told Mäe something along those lines should be considered. "Aivar Mäe has publicly expressed his dislike for unions. While I'm not a fan either, I have proposed the creation of a PR organization to solve differences and problems between the creative staff and the management board," she explained. Helme said that would keep problems in-house.
She recalled how creative groups used to have trustees at the national opera. "Once these things leave the building, we have a serious PR problem on our hands." Representative of the orchestra Ann Õun said employees have not turned to her with such complaints.
Helme said the matter should now move into the hands of the prosecution, similarly to how an investigation followed a newspaper article in the case of the Conservative People's Party's (EKRE) IT minister Marti Kuusik.
"We have rule of law and it is a legal problem first and foremost, Helme said.
"It is very difficult for the victims to turn to the press and even harder to appear in court. The entire case is complicated," she said.
Up to the prosecution
Helme added that this is precisely why the case should be handled by the proper authorities as appropriate action is necessary should the allegations have merit. On the other hand, should they prove unfounded, the other side can claim wrongful accusations. "Responsibility needs to be based on solid evidence. We cannot just pull a #metoo in the supervisory board that would trample the person in the mud on ruin their life," she said.
Aivar Mäe is serving his third term as director of the National Opera Estonia, having been in charge of the theater since 2009. He has managed Eesti Kontsert and Vanemuine in the past. Mäe is a member of the supervisory board of the Paide Cultural Center since 2010 and a member of the Estonian Association of Performing Arts Institutions.
National Opera Estonia artists gave five performances at the Moscow Bolshoi Theater in January. Almost 300 Estonia employees went to Moscow. The last time Estonia performed at the Bolshoi was in 1989.