Two people dead, three injured following shooting near Lihula gas station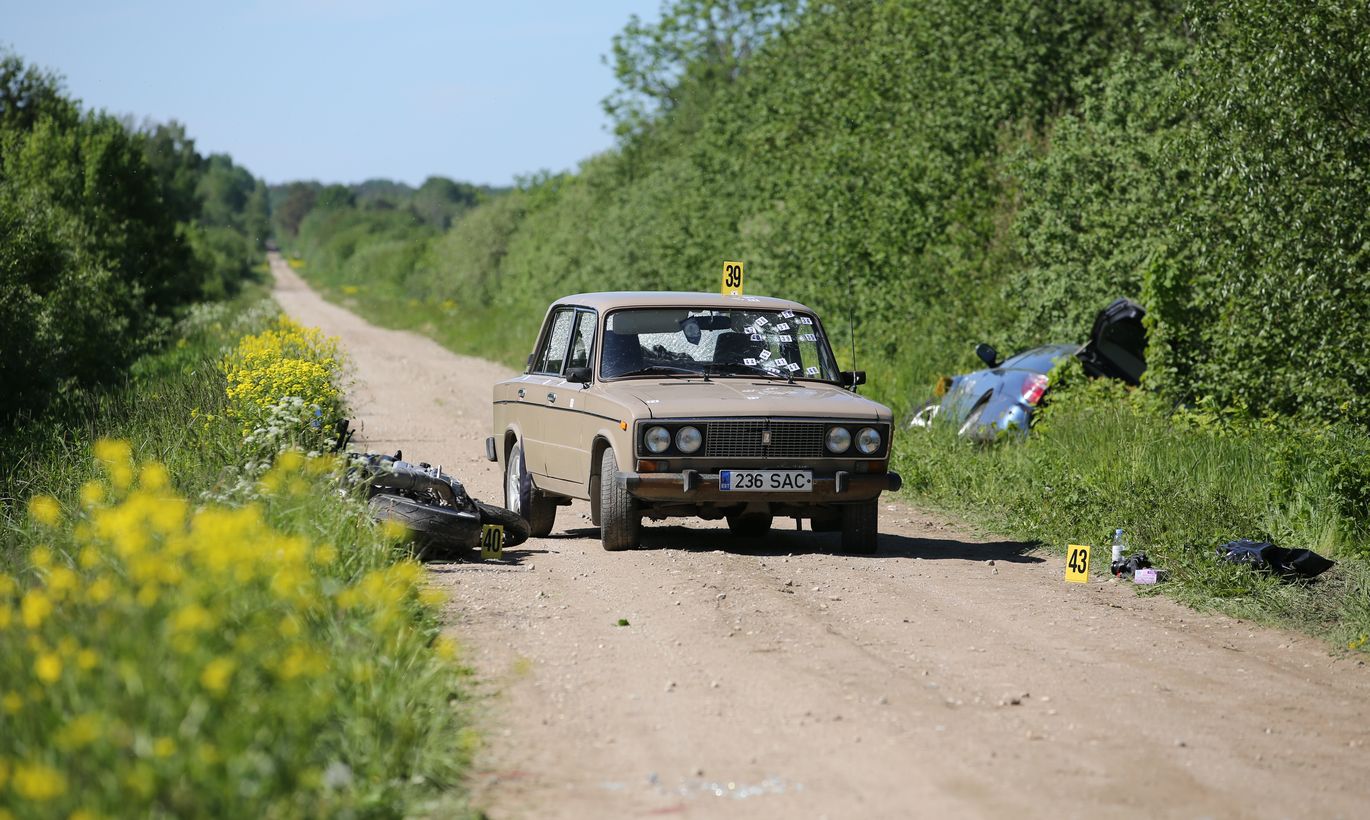 Police officers at around 12:40 a.m. on the night between Saturday and Sunday arrested a 32-year-old man who at around 10 p.m. fired shots at strangers, killing two and injuring three, near a gas station in Lihula, Parnu County.
An extensive police operation was launched to catch the perpetrator, spokespeople for the Police and Border Guard Board said.
According to initial information, the man, driving a Subaru, caused a traffic accident near the Lihula gas station but left the scene. It is known that after leaving the scene of the accident, the man fired at a motorcyclist near the gas station who died at the scene.
The man also opened fire at a passenger vehicle carrying four people -- a man, a woman and two little children. The woman in the car died of her injuries, while the man and children were injured and were taken to hospital.
Following the shootings, the man moved around in the area for some time before escaping into the woods. West prefect Kaido Koplas said that the police responded with extensive forces to apprehend the armed man quickly. 
"We cordoned off the area and closed nearby roads. The man also fired at police officers, but we were able to take him into custody near the same gas station around twenty minutes before 1 a.m. The man did not resist arrest then," Koplas said.
Koplas added that it is currently unknown why the man fired at people. "We do not know what motivated these actions, but the police are doing everything in their power to find that out as soon as possible," he said.
Leading prosecutor Kristine Tamm said that the man will be charged with murder. "What happened is shocking for the community. Preliminary investigative proceedings are being carried out as we speak and we are doing everything we can to determine the circumstances of the events as soon as possible," she said.
The suspect has a valid weapons permit. 
The Police and Border Guard Board sends its condolences to the next of kin of the victims.