Massive quantity of gasoline imported before crisis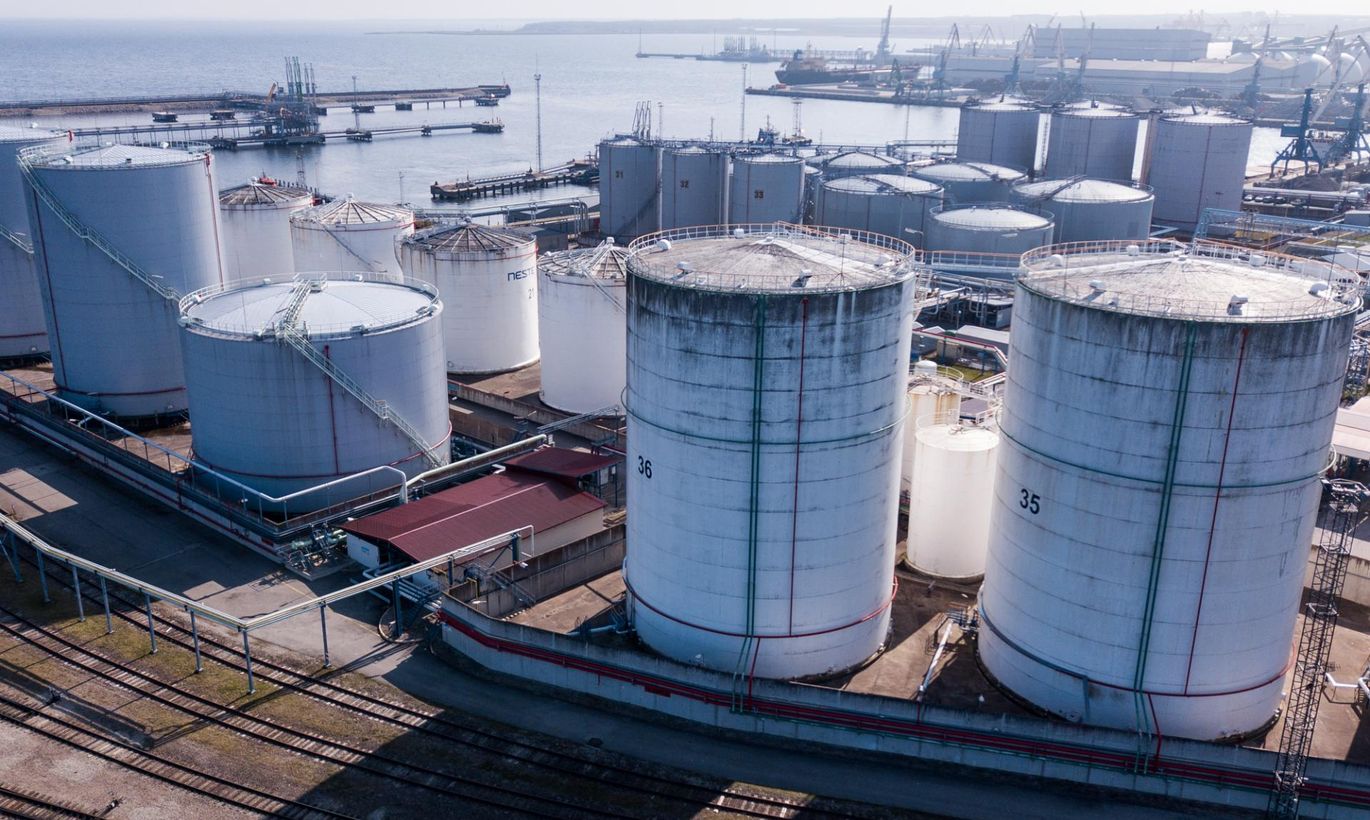 This February, Estonia imported four times as much gasoline 95 as it did in January and three times as much as during an average month last year. This could, at least in part, answer the question of why Estonian fuel sellers were so reluctant to lower prices during a time when the world market oil price was in freefall.
At least €18 million worth of gasoline 95 has been imported on a total of five occasions in the past six years, with the recent import spike from September of 2018. Larger import quantities are always tied to looming excise duty or world market price hikes.
Import of gasoline 98 also almost doubled month-over-month to €1.8 million, while still making up only half of last year's monthly average. Import of diesel was also doubled in February to €13.7 million, while still falling four times short of last year's monthly average volume.
Supplies already sufficient
Motor fuel import figures therefore seem to suggest that sellers miscalculated and stockpiled too much fuel in fear of rising world market oil prices as the price of oil climbed to its highest in several years in January, with the price of gasoline in filling stations coming close to the all-time record. Every time the world market price of oil rises, local experts say it is bound to climb even higher, while they very seldom forecast prices to drop. Why else where local retailers so slow to react to the freefall of the world market price, while the recent price cut in gas stations took place at a time when the price had been climbing again for almost two weeks?
That said, all four of Estonia's major fuel retailers deny betting on the price rising further or brining in larger quantities.
"The quantities we bought in February were in line with regular volumes," said Risto Sülluste, head of marketing and PR for Neste Eesti. Head of motor fuel sales for Circle K Raimo Vahtrik said as much.
"Retailers who make future transactions to manage risks, not to play the market, are unlikely to have made such gambles," co-owner of Olerex Antti Moppel said, adding that the crisis could already be felt in February. "The looming crisis was one of the main topics at S&P Global Platts (energy and commodities information provider – ed.) February conference in London," he explained.
Vahtrik said that price drops were partly held back by a drastic and unexpected slump in sales volume that resulted in slower than anticipated sale of stockpiles.
Indeed. Information from Statistics Estonia suggests retail sale of motor fuels was down 13 percent to €89.7 (tax and profit margins included) in March. The last time retail sale of fuel dipped below the €90 million mark was in May of 2018, while this year, a part of economic activity did not disappear before mid-March. Sales are forecast to drop by up to a third in April, meaning that the retail turnover of motor fuel could drop to the level of the first half of 2011.
Alexela board member Alan Vaht emphasized that import volumes take into account all quantities that land in Estonian excise warehouses.
"They involve most quantities that are moved out of Estonia again and are not meant for the local market. Also, as far as I know, there is no way to tell apart quantities meant for the local market and those for export in statistics," he said. "Therefore, not all quantities imported to Estonia and stored in excise warehouses are for the Estonian market."
Gasoline from Spain
Looking at fuel export, it has been minimal in the past few years. Only €1,778 worth of gasoline 95 was exported from Estonia in January and February of this year. Export of gasoline 98 came to €61,000 in February, while it was zero in January.
Last year, export of gasoline 95 totaled €2.2 million and that of gasoline 98 €3.76 million, while import came to €72 million and €51 million respectively.
Vaht said that a part of the reason for bigger import quantities could be the contango situation, meaning that future prices of crude oil and motor fuels are higher than the current level.
"If contango is high enough, covers the costs of stockpiling and financing, there is heightened interest in booking free stockpiling volumes and stockpiling of fuel on the market," he said.
A contango situation could be the reason why €6 million worth of gasoline 95 was imported from Spain from where motor fuel has not been imported in past years. Fuel meant for the Estonian market is imported from Finland or Lithuania. Nest Eesti buys its fuel from the Porvoo refinery owned by its parent company, Circle K from the Orlen refinery in Lithuania and Olerex from both.
However, even with the €6 million worth of fuel imported from Spain deducted, February imports of €12 million are still double the monthly average.