Prime minister critical of the Health Board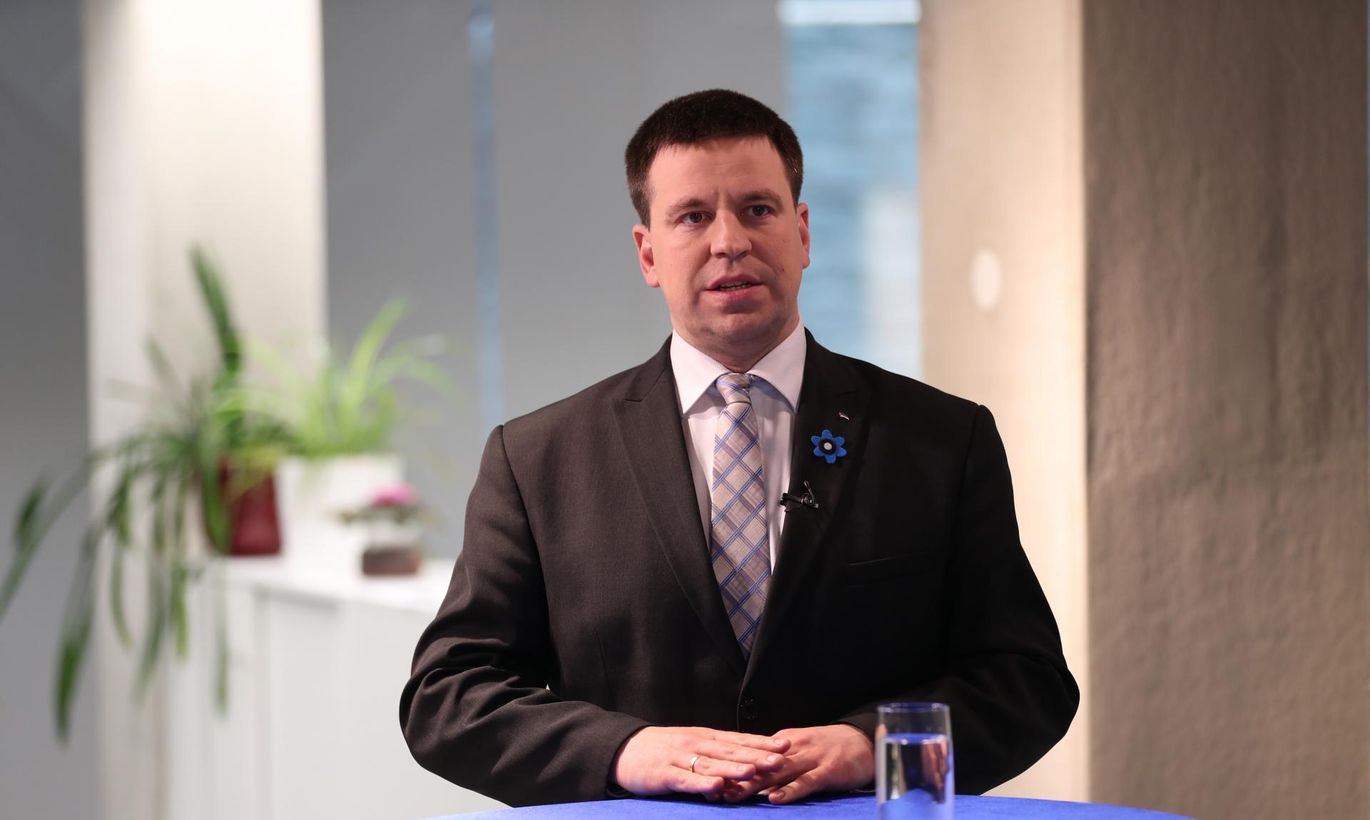 Prime Minister Jüri Ratas (Center) is not happy with how the Health Board has handled the coronavirus crisis and plans to do something about it first chance. Ratas appeared on the "Otse Postimehest" webcast yesterday.
What is the impression you are left with in a situation where medical chief in the coronavirus crisis Dr. Arkadi Popov makes considerably less money than the Health Board's recently hired public relations team?
This is a good show to appear on in terms of being brought up to speed on recent news. I have spent the past seven or eight hours in meetings.
I believe Dr. Popov's contribution to combating the coronavirus cannot be measured in money – it is priceless.
It's simply that many people are asking whether the board's expensive PR project constitutes an attempt to save face.
A lot of agencies could have been more professional, operative in this crisis. I believe it is one lesson that needs to be learned once the crisis is no longer the sole priority.
We can say in hindsight that the volleyball game in Saaremaa should never have taken place. Would that have meant fewer infected people on the island? I believe we cannot say that for sure today, but it is clear institutions, and not just those on the central government level, should have done everything possible to prevent it.
Do I understand you correctly in that you are critical of the agency's work?
Could you be more specific regarding other things than what happened in Saaremaa?
The Health Board has succeeded in some aspects of managing this crisis well, while it could have done better regarding others. But this is not the place for cutting open the board's structure and moving around the people inside.
Should head of the agency Merike Jürilo resign?
I will stick with my previous answer.
You will be discussing use of masks in the cabinet on Wednesday. Where do you stand in terms of whether wearing a mask in public should be made mandatory? Yes or no?
We have now moved into the pre-election cycle with this interview where the person interviewed can only answer yes or no. But if those are the rules, I guess I will comply and say no.
You would not make wearing a mask mandatory?
Ten European countries have made masks mandatory, while around ten have not. The rest have said it is recommended. I have said that it should be a social norm. I believe that would be the right thing to do, but if you ask me whether we should make it mandatory indoors, I believe it would be rather difficult to do. The availability of masks is one thing, while their price is another, having grown severalfold. Another question is who would be in charge of distributing them.
The government has decided to ban mass gatherings until the end of summer. How many people constitute a mass gathering?
We should perhaps look at those limits in neighboring countries or elsewhere in Europe. It ranges from 500 to 1,000 people. Estonia has until the end of May to decide.
What about private events? Can people invite their friends over on Midsummer's Eve?
Yes, talking about Midsummer celebrations in people's yards or on their properties, it has not been decided that only family members or close friends can attend. However, we will be relying on common sense here too and will not be having great public Midsummer Eve celebrations this year. Public Midsummer Eve events are prohibited.
When will the reopening of shopping centers be decided?
We will come back to the matter next week.
Minister of Rural Affairs Arvo Aller (EKRE) said that students should be sent to the fields come fall instead of foreign labor. What is your opinion of that?
Students will be attending school come fall. That is what they must do and their most important task.