Nordica looking to take off again come summer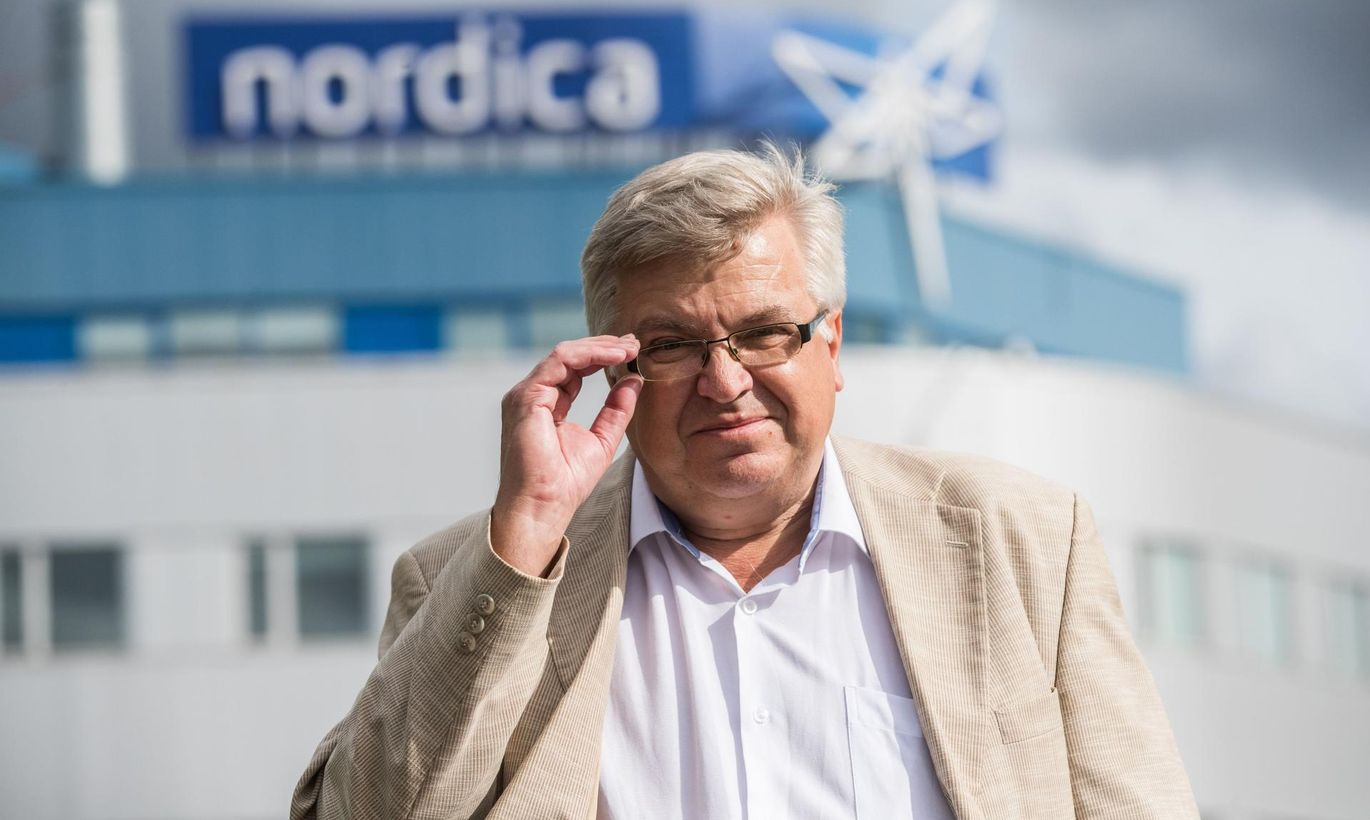 Nordica's goal is to put an end to skirmishes with LOT, create its own ticket system and launch regular flights from Tallinn in June-July.
The government decided last week to inject €30 million into the struggling Nordica group. CEO Erki Urva says the company hopes the money will help it stay afloat at least until next summer. What will the money be used for? Urva attempted to dodge the question, saying he cannot really go into details.
He did provide a general framework, however. The lion's share, or between one-third and half of the sum, will be placed in equity capital of subsidiary Xfly, formerly known as Regional Jet, to keep the flights operator going. The ACMI leasing provider that closed last year with a profit has almost no remaining revenue as European aviation remains paralyzed.
Another chunk of the support sum will be used to make aircraft leasing payments. "Very broadly speaking, a single plane's monthly leasing payment could be €100,000," Urva said. We can add expenses on repairs and maintenance.
The next piece will be used to pay salaries. Aviation requires staff with a particular skill set and high salaries. Nordica will spend some €800,000 on creating a new commercial platform or ticket sales system. Money is also needed to maintain readiness to launch flights out of Tallinn should the opportunity arrive.
Where and when will Nordica be flying? The first birdie will probably be born in the second half of May when a flight to Stockholm is scheduled to take place. It remains unclear whether this will become a regular line. Even though there is still plenty of uncertainty involved, the next target is June-July, which is when regular flights from Tallinn could be launched two or three times a week at first. Urva did not want to shed any light on potential destinations. "We do not want our competitors to learn about it," he said.
The general principle when choosing destinations is to fly where others are not. If Finnair flies to Helsinki, SAS to Stockholm and airBaltic to Riga, Nordica will stay away. "It makes no sense for us to break our back trying to compete there," Urva said, adding that €4 million euros was wasted flying out of Tallinn like that last year.
"We need to fly to destinations that matter to Estonians and especially business travelers," Nordica CEO said. Again, he refused to point out any European destinations. What about seat occupancy? "I have no illusions. It will be very modest initially, especially for regular flights," he said.
Urva emphasized that the weight of Nordica's business plan is still on Regional Jet that is operating flights for major airlines and local governments abroad. The company is currently operating flights between Gällivare and Stockholm in Sweden. "We are not planning on becoming a small SAS, LOT or airBaltic because there is no place for such airlines in the future," Urva said.
A separate part of Nordica's thorny path is its struggle with Polish LOT. Initially harmonious cooperation with Poland's national airline has been giving the Estonians a headache lately. Nordica has virtually given LOT, that owns 49 percent of Regional Jet, an ultimatum to either place more money in the company alongside Estonia or sell its stake.
According to Erki Urva, recent experience suggests LOT is reluctant to do either of those things, which is why a stalemate has developed. What happens next? Urva explained there are certain "contractual mechanisms" that give Nordica the right to buy LOT's share on the grounds of the latter refusing to cooperate. How time-consuming and expensive such an operation would be depends on whether LOT will fight it and how ferociously. "Our goal is to go about it in as civilized a manner as possible," Urva said, according to whom buying out LOT would not take more than a few million euros even in the worst-case scenario.