Unemployment insurance honeypot attracting fraudsters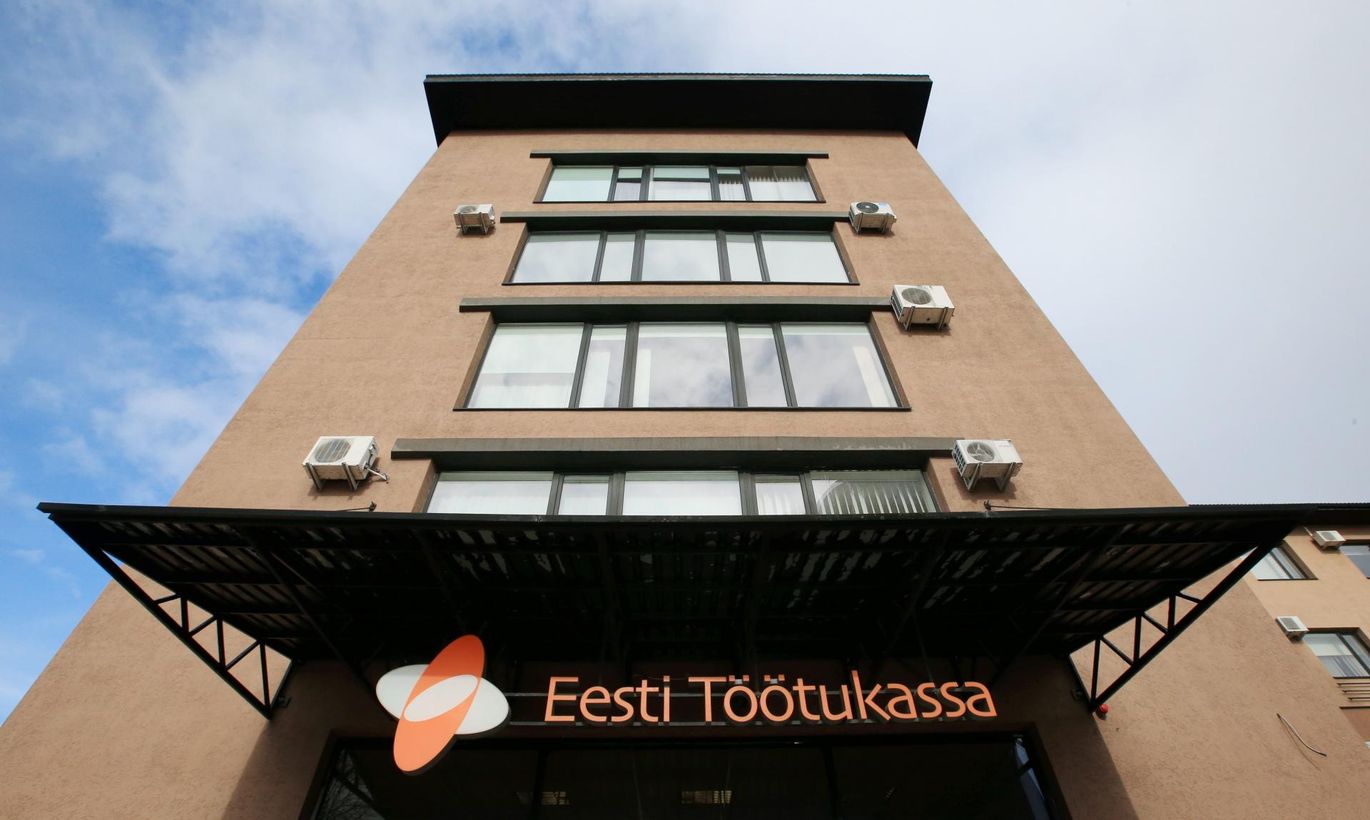 State support for those having difficulty has caught the eye of swindlers who are falsifying turnovers after the fact and pocketing benefits meant for employees.
The Unemployment Insurance Fund's salary benefit is one of the most important and quick to launch crisis tools to help people retain their income and buy employers time, making sure they are not forced to lay people off or close doors.
The program has taken off well and money has reached those who need it. Over the past three weeks, the instrument has helped over 5,700 companies pay a total of 31,000 people their salary for the month of March. The largest single sum has been paid to AS Kaubamaja the 344 employees of which were paid a total of €217,000 for March.
Police have been forced to intervene
Not all qualify for aid, however. Head of communication for the fund Lauri Kool counted 41 companies that have asked for salary benefit but have not been granted it. The reasons are not always shady. It is possible companies misunderstand support conditions or simply overlook aspects. This is only natural as many who need help are small companies that do not employ lawyers or HR specialists capable of clawing their way through red tape.
On the other hand, the €250 million honeypot has also attracted fraudsters and schemers. Even if sums have been paid out to such characters, they will be reclaimed, while punishments to follow depend on the work of investigative organs. Kool said that the police have already gotten involved as they took an interest in fabricated documents the fund was presented with last week. The police told Postimees that an investigation has indeed been launched.
The Unemployment Insurance Fund pointed out four of the most common ways people attempt to defraud the agency. One of the most common tricks is to manipulate turnover by going back and blowing it up. For example, "correcting" sales revenue for March of 2019 by increasing it by 30 percent. This seemingly qualifies the company for the instrument that requires support recipients to have lost a third of turnover on year.
Another way to manipulate the fund is through employee salaries. Entrepreneurs show bigger salaries after the fact so they could cut them in a crisis. That helps them meet the second criterion of having to cut salaries by 30 percent.
Head of risk for the Tax and Customs Board Airi Jansen-Uueda said that over 1,700 companies have changed last year's turnover and labor tax declarations retroactively since March 19. At the same time, that does not mean all of them are trying to con the state. Declarations are adjusted retroactively all the time and there is nothing wrong with that. That is why, according to Jansen-Uueda, every case should be analyzed separately as it is the only way to establish fraud. That is what the boars is helping the Unemployment Insurance Fund do. She did not wish to go into further detail.
The third common way to defraud the state is failure to pay taxes. While the fund compensates 70 percent of the salary of employees, the employer must pay workers at least €150 a month as well as applicable taxes to qualify for the instrument. It also happens that members of the board register as ordinary employees retroactively to qualify for support while not having paid the unemployment insurance premium.
Fraudsters should be exposed
The fourth and perhaps the most audacious scheme is the company making straw men of employees to save its own skin. There have been cases where the employer applies for support but enters its own account number in place of an employee's. Another trick is to have a written or spoken agreement with the employee that sees them pay part of support back to the employer. "Employees have allegedly been threatened with layoff if they refuse to sign such a document," Kool said. This way, a benefit meant to first and foremost help employees can end up in the pocket of their employer instead.
Kool did not want to name potential violators because the investigation and collection of evidence is still underway.
Major businesses find that fraudsters should be exposed and punished. Head of the Estonian Employers Confederation Arto Aas, chairman of the Estonian Chamber of Commerce and Industry Toomas Luman and head of the Estonian Business Association Väino Kaldoja sent the government five proposals of how to liven up the economy and private enterprise in the crisis a few days ago.
One of these proposals concerned the Unemployment Insurance Fund salary support. "It is still the most important support measure for managing risks caused by loss of income that has become operational." The organizations highlighted potential misuse as a problem.
"To avoid misuse, tax behavior of applicants, including changing of declarations, needs to be monitored in cooperation with tax administrators," they write. "In case it is established false data has been knowingly presented or declarations changed retroactively for the purpose of meeting support criteria, persons responsible need to be exposed and proportional sanctions applied."