Emergency situation altering people's behavior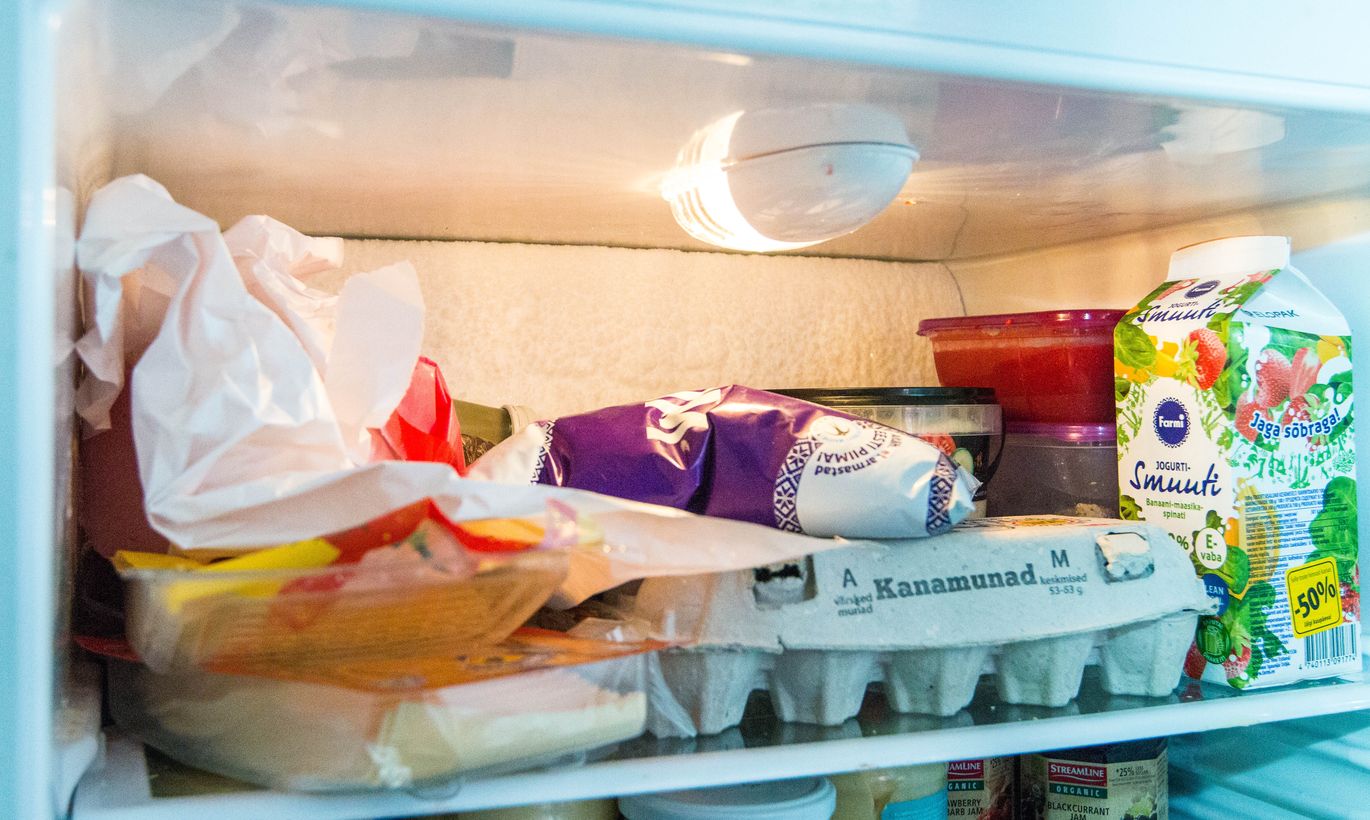 Changes in people's behavior in the emergency situation have largely been consistent with what was to be expected. We have started to consume less and save more and tend to stay home.
A survey by the Swedbank Institute for Finances from late March found that 61 percent of Estonians plan to reduce daily expenses and 40 percent plan to save more than previously. The bank's statistics confirms these aspirations. The number of people with under €100 saved at the end of the month has fallen.
Expenses made using a bank card fell the most in accommodation, traveling and transport, airport purchases, salon services and hobbies. Card payments for food and household goods have grown a little. CEO of meat packer Atria Eesti Olle Horm told Postimees, with a hint of embarrassment in his voice, that March was a great month for the company.
Fridges stocked
The reason is probably that people tend to eat in these days as well as stock their freezers with food. "It is also possible households are spending more on food because the rest of private consumption has shrunk," chief economist for Swedbank Tõnu Mertsina said.
People also go to the grocery store more seldom and buy more food at once. Some dairies have said production is difficult to plan as demand is fluctuating greatly from one day to the next.
Experience from elsewhere in the world suggests people grow tired of home cooking after a while and start ordering in. Restaurant owner and chef Tõnis Siigur said on Kuku Radio's "Majandusruum" program that people come to restaurants and order food to go just to get out of the house for a while.
People do not move around as much. Data from Statistics Estonia suggests around 200,000 people became more settled over the first three weeks of the emergency situation. The number of people who spend their time at their primary location, which is presumably their home, has grown by 16 percent. This is enough for a conclusion that around half the people in Estonia have restricted their movements.
Location data of people using Google's Android mobile operating system suggests people's behavior changed abruptly in the second week of March when the emergency situation was declared. Trips to the shops and entertainment centers became much more infrequent, while time spent at home shot up by 10 percent.
Weekly location data of the clients of ISP Elisa reveals the effect of nice weather – the number of people staying home falls as temperatures rise. "Since late March and early April, location data suggests a total drop of 2 percent in the number of people staying home," Mailiis Ploomann, head of telecom services for Elisa, said in a press release on Tuesday. The figure is forecast to fall further this week.
If we compare the movement of the clients of ISP Telia on March 6 and April 10, we see that mobility fell by 52.6 percent in that time. The change has manifested most clearly around major centers in different local governments and in daily commutes. Comparing statistical mobility patterns based on anonymous data, we can see that traffic between Tallinn and the nearby Rae Municipality has shrunk by almost 75 percent in the five-week period.
Movement between Viimsi and Tallinn fell by over 60 percent, between Tallinn and Saue by around 60 percent and between the capital and Harku by around 40 percent. The situation is much the same around Tartu and Pärnu where traffic between the city and neighboring municipalities fell by 55-70 percent.
Longer conversations
Instead of moving around, people started to make more phone calls and use mobile data. If we compare two Tuesdays, March 10 from before the emergency situation and March 17, calls were up 50 percent and mobile data usage 30 percent in Telia networks.
Telia Eesti CTO Andre Visse said that growth was more noticeable in rural areas and the near vicinity of larger cities, while volumes remained more or less the same inside cities.
"I'm sure new volumes are in large part due to thousands of people working or studying remotely," he said. "Another factor is that people have moved from cities to their country and summer homes and that commuting into cities has fallen."