«Why do we long for foreign labor?»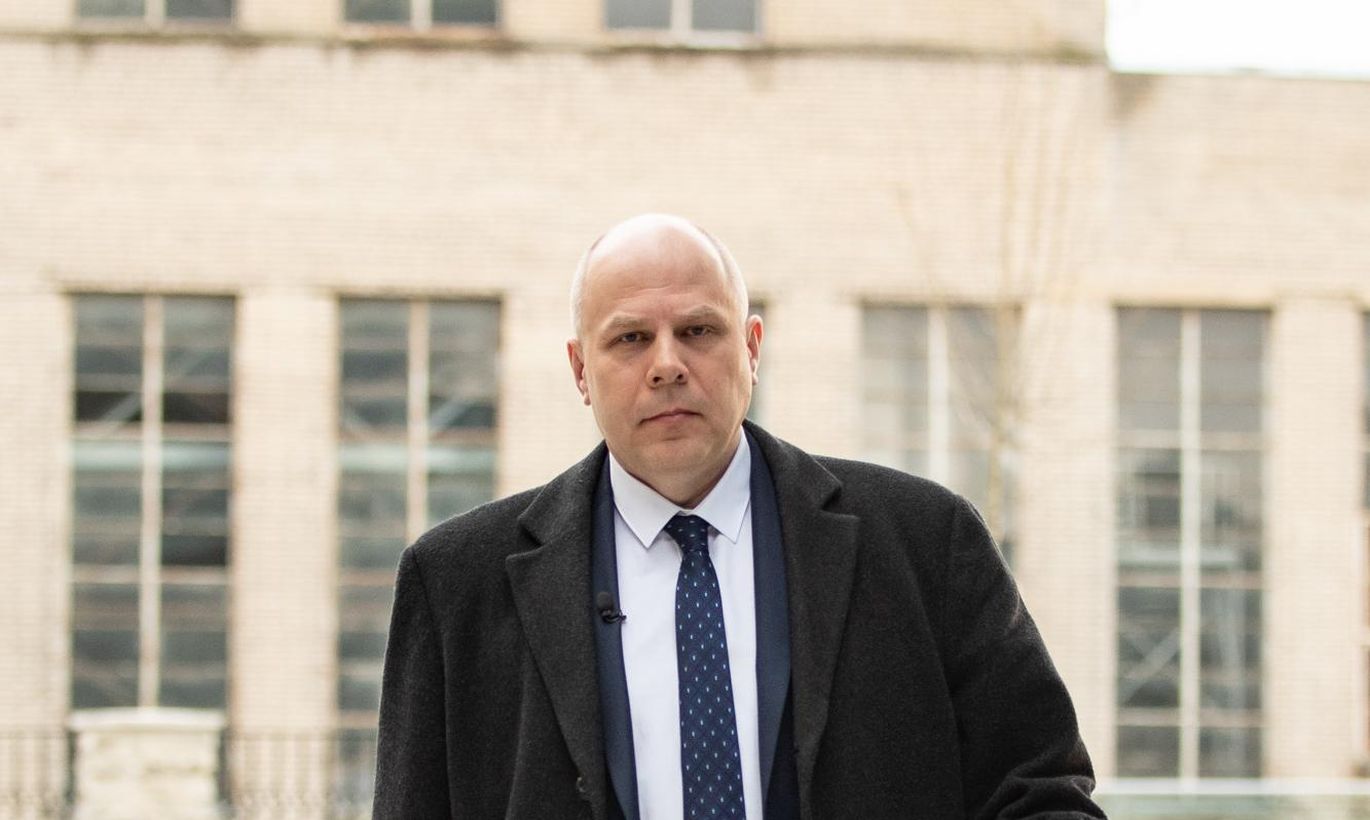 The Conservative People's Party (EKRE) made a proposal to Raul Siem to take up the mantle of minister of foreign trade and IT already two weeks ago.
Talking about foreign labor, Siem found that entrepreneurs should think about how to move in a new direction instead of how to maintain the status quo. The incoming minister says that e-voting will be used at upcoming elections if it is transparent, verifiable and secure. Raul Siem answered questions live on the "Reporter" news program on Kanal 2.
Minister Kaimar Karu said that his removal from office took him by surprise on Friday. EKRE chairman Mart Helme said that the decision was made two weeks ago. When was the proposal made to you?
I agree with the chairman; the opportunity presented itself a week and a half or two weeks ago. I was asked whether I would be willing to serve as minister should things progress to that point.
Did you agree right away?
Can we say it happened unbeknown to Kaimar Karu?
I cannot say. The level to which Karu was kept in the loop is known to the party chairman. As his adviser, I was not ordered to notify Karu of anything. I believe this question should be put to the chairman.
You have held executive positions for 20 years, working as a political adviser to Mart Helme for the past year, while you have also been the deputy director of Tallinn Prison and a debt collector for the tax board, all of which makes you look like a tough guy. What kind of a leader are you?
I believe I'm a fair boss, I love constructive cooperation and will do what is necessary for my team to work and be results-oriented.
You will become EKRE's fourth foreign trade and IT minister. Which of your predecessors do you prefer, Kert Kingo or Kaimar Karu?
It is very difficult to answer this question. Everyone has done their job well, while details have proved fatal. I would not highlight anyone.
What are your priorities? Do you believe it is important to promote Estonia's digital reputation abroad, which is where Kaimar Karu found success, or will you be concentrating on domestic rather than foreign matters?
The foreign trade and IT minister cannot very well decide not to address foreign trade. I believe the question is moot, especially in the conditions of the emergency situation and being unable to accurately forecast how long it will last. There will be no end in sight for the economic crisis even after the situation is contained in terms of public health.
What languages do you speak on what level?
I believe I will not have difficulty communication in Estonian, English and Finnish.
How good of a salesman will you be for Estonia in the world?
I have not done a lot of sales, while anyone in the private sector is a salesman to some extent. Therefore, I have some experience. However, no minister's strength is reflected in their individual skills but rather those of their team.
Entrepreneurs are worried that foreign labor will be squeezed even harder now and immigration taps turned off. Do they have cause for concern?
They do not have any direct reason to worry. Talking about foreign labor, we tend to forget we are really talking about labor. Why are we concentrating on foreign labor – it is somewhat baffling.
Businessmen are talking about foreign labor. They are saying they can't do without it. Will there be additional restrictions?
We are looking at 100,000 unemployed in Estonia. They are our people and if we cannot give them jobs, why are we longing for foreign workers?
So, entrepreneurs do have cause for concern?
I believe that rather than think about returning to the status quo, entrepreneurs should think about how to move forward in a new direction.
Kaimar Karu was criticized for overlooking the e-voting topic, EKRE have been openly critical of e-voting. Will it be the first thing for you and could we see changes by the time of local government council elections?
Hard to say. Will it be the first thing on my agenda? The first thing will have to be the emergency situation. We cannot prioritize anything else at the moment. Our entrepreneurs matter because they feed us all. We cannot make concessions here and measures need to be taken forward despite replacing ministers.
As concerns e-voting, it is included in the coalition agreement. E-voting will take place if it is transparent, verifiable and secure.
I would not say that. It's not necessarily a question of whether we can render it transparent, verifiable and secure – it might already be all those things, but we need to clearly communicate this message.