Spread of coronavirus to fall between two scenarios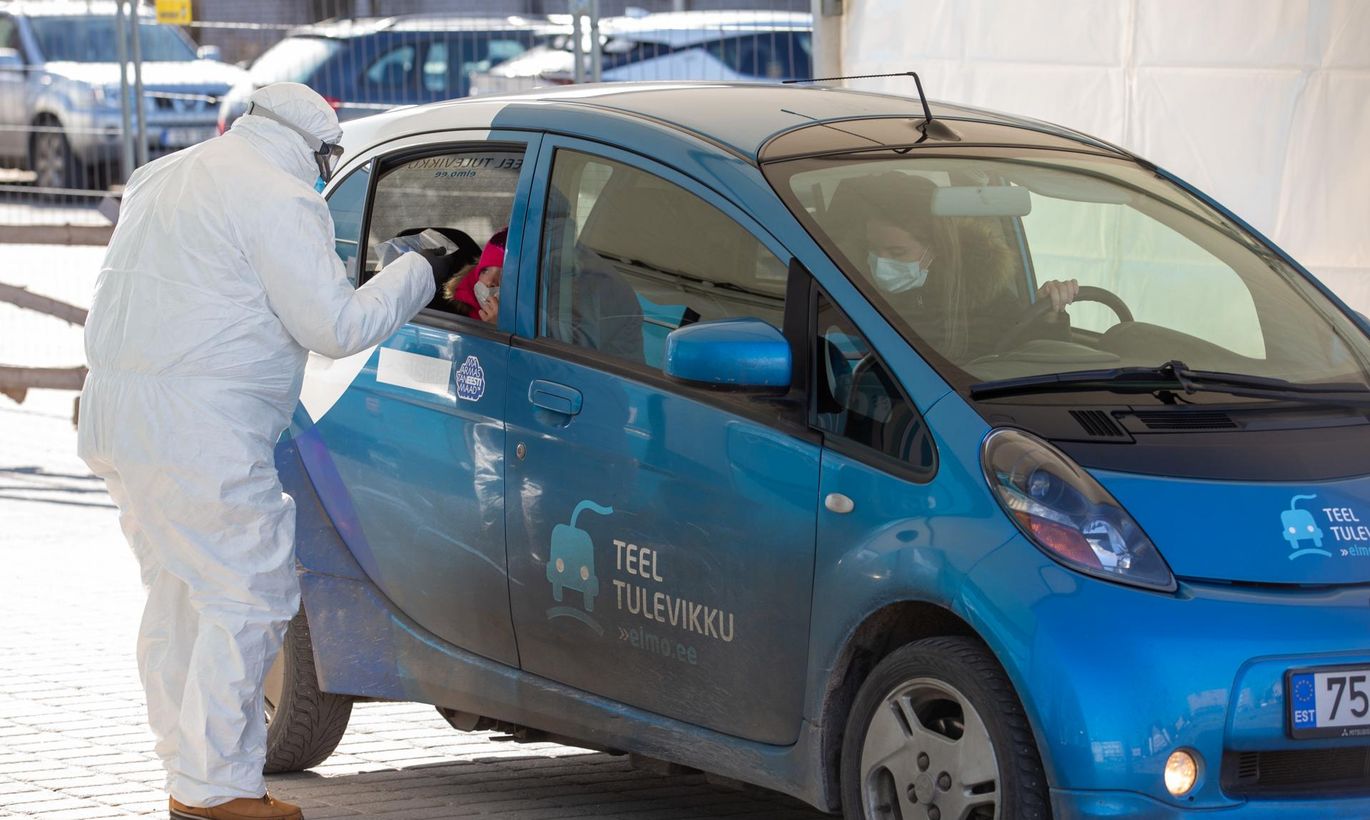 The emergency situation has been effective in slowing down the spread of the coronavirus in Estonia, the COVID-19 scientific advisory council told the government's crisis committee on Tuesday. That said, researchers could use more accurate data for a better overview of how the virus has spread in Estonia and to give the government more information for making decisions.
"We are seeing stable growth in terms of new cases, while we have not had an explosion. The main reason is that we're a small country," virologist Irja Lutsar said in her presentation on Tuesday.
Over 1,000 coronavirus tests are administered daily, making Estonia one of the more diligent testers per capita.
Both Lutsar and University of Tartu professor of mathematical statistics Krista Fischer said that it is likely Estonia has not seen exponential growth of new cases of COVID-19 because the emergency situation was put in effect in a timely manner.
"The rate of infection remains modest also compared to other small countries and it is probable timely measures helped Estonia avoid the virus spreading on a larger scale," Fischer said.
The professor presented four scenarios that are based on the number of hospitalized COVID-19 patients that is not directly tied to the number of people tested and the virus' theoretical contagion rate – how many people a single carrier could infect.
"At first, a single person with the coronavirus could infect 2.2 people on average. The indicator dropped to 1.4 after Estonia declared an emergency situation on March 12," Fischer said. The forecasts deal with what would happen were the rate to drop to 0.5, 0.8, 1 or 1.2 people.
Peak not far now
In the most optimistic model, a single carrier will pass the virus on to 0.5 people on average. According to this model, we should have around 60 people in need of hospitalization today that would drop to just a few people by the end of April. There would be a little over 20 people in need of intensive care, while the number of people requiring intensive treatment would peak this week, with the contagion rate starting to fall after that.
The worst-case scenario would see a single person infect 1.2 people on average. This would call for the hospitalization of over 200 people by mid-April, 70 in intensive care, with the latter figure passing 100 by April 22.
The contagion rate of the virus is currently somewhere between these two scenarios. Estonia had 130 people in hospital, 12 of whom needed intensive care, and 21 registered coronavirus deaths on Tuesday.
"While we have registered 21 deaths, we do not quite know whether they died because of the coronavirus or with it," Lutsar said.
"130 people are being treated in hospitals and around a quarter of them could require intensive care. We have 12 people in intensive care at the moment," Fischer added.
How the disease will spread in the near future depends on how diligently people observe emergency situations rules and what further steps the government will take.
Minister of Social Affairs Tanel Kiik said the presentation gave the crisis committee plenty to think about. "The situation remains similar to what we've seen over the past few weeks. We can see that emergency measures have helped keep the virus in check," Kiik said, adding that Saaremaa remains the exception.
The scientists were asked for an overview of the situation to understand whether restrictions could be gradually lifted. The government is set to discuss partially reopening schools, restoring planned medical care and lifting other measures during a meeting on Thursday.
"Could the figures we have allow us to relax some restrictions or whether we should opt for stricter rules instead," Kiik said, adding that work done by scientists makes it possible to determine whether relaxing restrictions now could come back to hurt us in the future. Also, which measures should be maintained longer, after the epidemic subsides.
"Emergency measures cannot be lifted today as we know the number of people who need hospital care is growing, even though the contagion rate remains stable," the minister said. Kiik added that restrictions will not be relaxed today, tomorrow or later this week.
More data needed
At the same time, forecasts based on which decisions are made could be more accurate. Krista Fischer said that the presentation was put together based on the best data available that even required some detective work to obtain.
She said that mathematicians need to know the number of hospitalized patients that does not depend on the number of tests and target groups. The Health Board publishes this data that tells us how many patients are in the Kuressaare Hospital. But some patients from Saaremaa are being treated on the mainland. "This disrupts the database to some extent," Fischer said. She added that the advisory council has requested residence information on the level of counties at least for hospitalized patients.
Minister of Social Affairs Tanel Kiik said that the Health Board knows the number of infected people in Tallinn by city district and he sees no reason not to share that information with scientists.
Scientists have been directing the government's attention to problems regarding data for some time. Member of the advisory council Andres Merits said on Friday that he doesn't understand why testing information is not made available to mathematicians and modelers.
"Why can't we know who was tested? How were they tested and why? There is an obstacle somewhere in terms of information sharing and I have not been able to pinpoint it," Merits said.
The council has the same information than the public today. To have an integral picture of the situation, the council needs to know how the infections are connected, whether people on the front lines of combating the virus, nursing home patients or people without symptoms have tested positive and how many tests were carried out following symptoms.