Doctors and medical students come to the aid of Kuressaare Hospital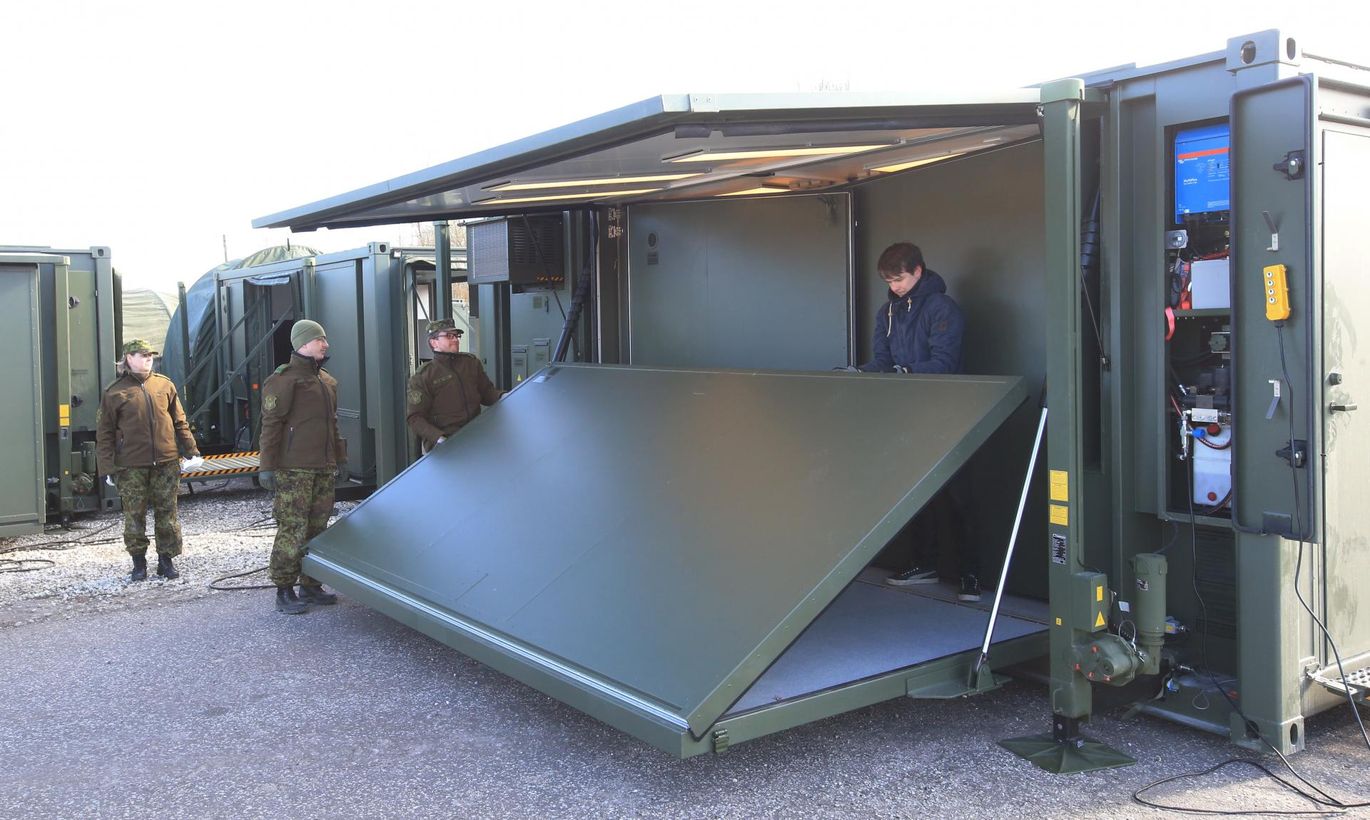 Cardiologist Hasso Uuetoa, anesthesiologist Georgi Kruglov and three medical students decided to help out at Kuressaare Hospital this week.
Uuetoa will be treating coronavirus patients in the Saare County center. The leading cardiologist told local paper Saarte Hääl that he came to help following his own initiative after he heard several doctors had taken ill.
"People tend to grow tired when under a lot of stress. I was working at the Confido medical center, but because ambulatory work was halted there, I had some free time," Uuetoa said, adding that he will try to remain on the island until June. "I will have to travel to Goteborg then, so my replacement could go on vacation."
Agnes Äkke and Marius Saak, born in Muhu and Haapsalu respectively, are also helping out at the Kuressaare Hospital from this week, having worked as ER doctors there from time to time since last summer.
The HR chief of the Kuressaare Hospital Lea Kalaus told us of an SOS situation at the hospital and asked for our help some time ago. I'm originally from Muhu and went to school in Saaremaa, so I did not have to think long," Äkke said.
"The university has switched to teaching online, which is why we can help out at the ER on free days and during free hours. We will stay in Saaremaa for a few weeks and then we'll see. Let us hope for the best," she said.
60 temporary beds
A unique Defense Forces field hospital made up of containers and tents will be set up next to the Kuressaare Hospital by Thursday. The field hospital was assembled in Tartu on Monday.
Estonia's emergency situation medical chief Dr. Arkadi Popov said that the Ministry of Defense has assured him preparations for setting up the field hospital are already underway. It will become a structural unit of the Kuressaare Hospital under its management.
Popov said the field hospital has 20 intensive care beds with respiratory treatment equipment and up to 40 additional beds. It is also possible to fill up oxygen tanks at the field hospital. Availability of oxygen treatment is one of the greatest weaknesses of the Kuressaare Hospital the medical chief said after visiting Saaremaa on the weekend. He said that the hospital has done great work in terms of preparations considering its modest resources and that additional capacity is needed.
Situation to peak a week from now
The field hospital's staff will be assembled on the mainland. The team will consist of an anesthesiologist, internist, general physician, infectious diseases specialist and nurses. Anesthesiologist Georgi Kruglov and fourth year medical student Angela Maripuu have also decided to help.
Popov said that medical personnel all over Estonia must be prepared for a battle forecast to peak a week or a week and a half from now. He said that a sports hall and major schools have been mapped out in Saaremaa.
The Südamekodu care home in Upa, Saaremaa has hired a nurse to ensure medical supervision of its clients. Member of the board of Südamekodu Martin Kukk said that Kristi Künnap from Tallinn will be accommodated in cooperation with the crisis committee and will start work immediately.