Estonia declares coronavirus emergency situation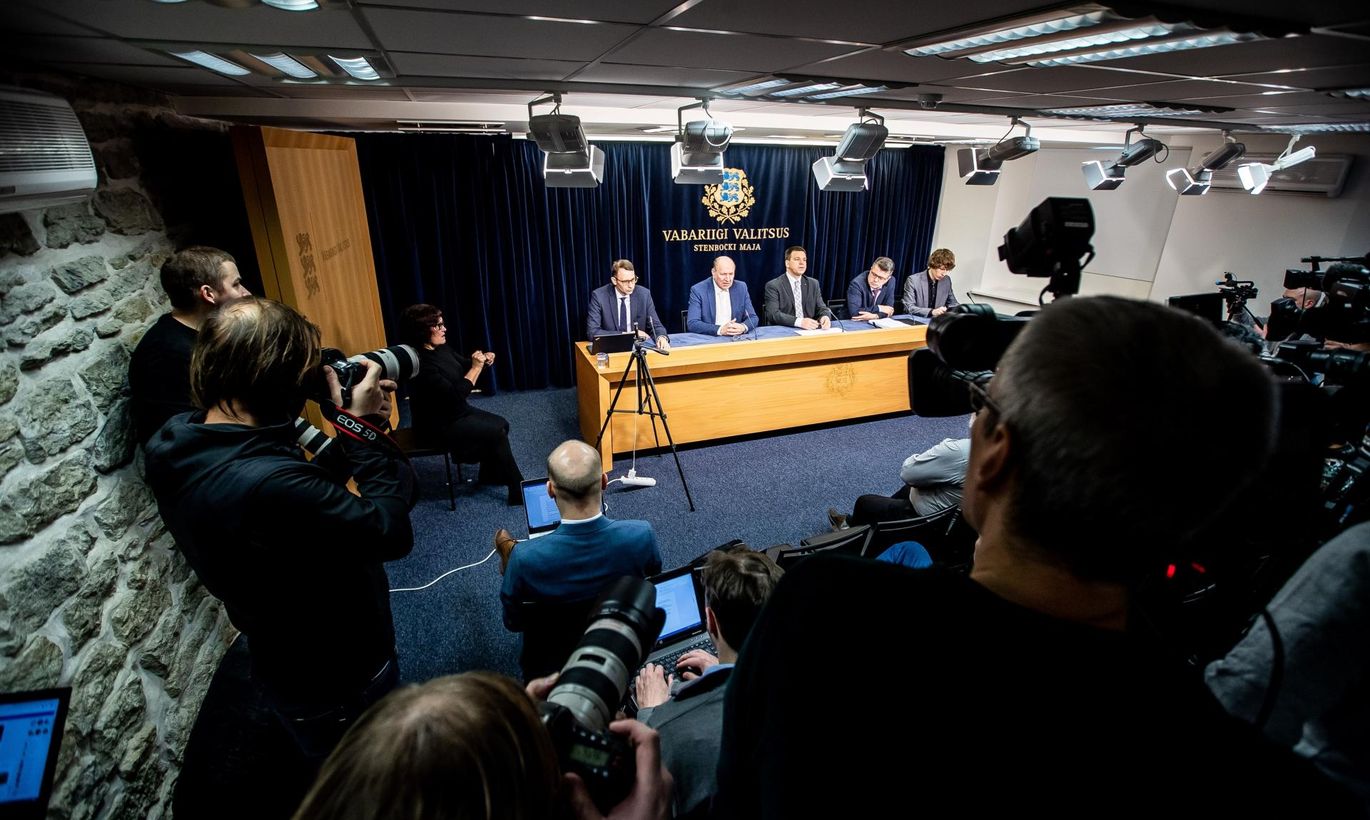 The COVID-19 virus has graduated from a potential emergency to an emergency situation in Estonia, PM Jüri Ratas said in a political statement made yesterday.
A cabinet meeting that lasted late into the night on Thursday saw the government decide to close all schools, hobby schools, vocational schools and universities from Monday. Studies will take place remotely until the situation is normalized, with the latter evaluated every two weeks. Minister of Education and Research Mailis Reps said that borders will be monitored, while ferry passenger traffic will continue. The island of Saaremaa will not be isolated at this time and restrictions are being considered for gatherings in shopping malls. "The government's top priority is to protect the health of the Estonian people. An emergency situation is necessary to combat the spread of the coronavirus more effectively. The state must be able to give citizens clear and concise orders that could help stop the virus from spreading," the PM said after the government sitting late on Thursday evening.
The government strongly urges people and companies to cancel or postpone international and domestic events of more than 100 people. 41 people have been diagnosed with the COVID-19 virus in Estonia, while several people have now been infected inside the country.
"Considering the epidemiological situation in the world and the spread of the coronavirus in Europe, looming threats to the Estonian economy, supply chain difficulties, domestic and foreign policy challenges and the need for more operative management of state agencies, I believe we can clearly say we have arrived in an emergency situation. But we will overcome it as a society and with help from its every member," Ratas told the parliament on Thursday.
"We need to be prepared for the situation changing rapidly and the virus spreading," Ratas said. He added that the World Health Organization (WHO) officially declared the novel coronavirus outbreak a pandemic on Tuesday. The Estonian Health Board has been put on its highest readiness level. This means that emergency response and hospitals are complementing their stockpiles and expanding capacity to test for the virus.
Everyone's contribution matters
Ratas emphasized everyone's importance and contribution when tackling the coronavirus crisis. People should take hygiene precautions and seriously consider the need to travel. "We all need to take travel precautions seriously and be responsible. This also concerns business trips," the PM emphasized. Ratas has canceled or postponed all of his foreign visits, except for the European Council meeting in late March where coronavirus measures will be discussed, among other topics. President Kersti Kaljulaid has also canceled official visits for the next few weeks. Ratas urged people to regularly wash hands and avoid contact with people who are exhibiting symptoms of respiratory disease. "We should be especially mindful of our elderly loved ones and avoid visiting them if we show any symptoms of respiratory disease," the PM said. Ratas also asked people returning from high-risk areas to really stay home for 14 days and to avoid shopping, going to the movies or theater or meeting friends. "There is no place here for Estonian modesty, experience from other countries suggest temporary isolation is the most effective way to contain the spread of the virus," the PM emphasized.
Ratas said that the spread of the COVID-19 virus coinciding with a slump in world market oil prices is having a serious effect on the economic situation in the world and in Europe. And that several signs of danger can be seen from Estonia. "Recent economic forecasts are no longer valid, while putting together new ones is extremely complicated in the current situation. Therefore, we must be prepared for the economic environment deteriorating and even a recession."
Estonia will make it
The PM said that the government and other EU member states are doing everything they can to avoid a major recession. At the same time, sectors tied to tourism, such as transport and event planning, have already suffered considerable damage. "Estonia will be alright fiscally as we have sufficient financial resources and the ability to borrow more than a lot of other countries. With a potentially deteriorating situation in mind, I first and foremost find it necessary to concentrate on supporting and livening up the Estonian economy, instead of austerity." Ratas said that the European Union will be giving member states more structure fund money for healthcare expenses and labor market and small and medium business support measures.
The PM told members of the Riigikogu that information, best practices and involvement of experts is more important than every to manage risks, offer help and avoid panic. "This is not a time for political battles but one for cooperation, common priorities and knowledge-based decision-making."