State preparing for coronavirus crisis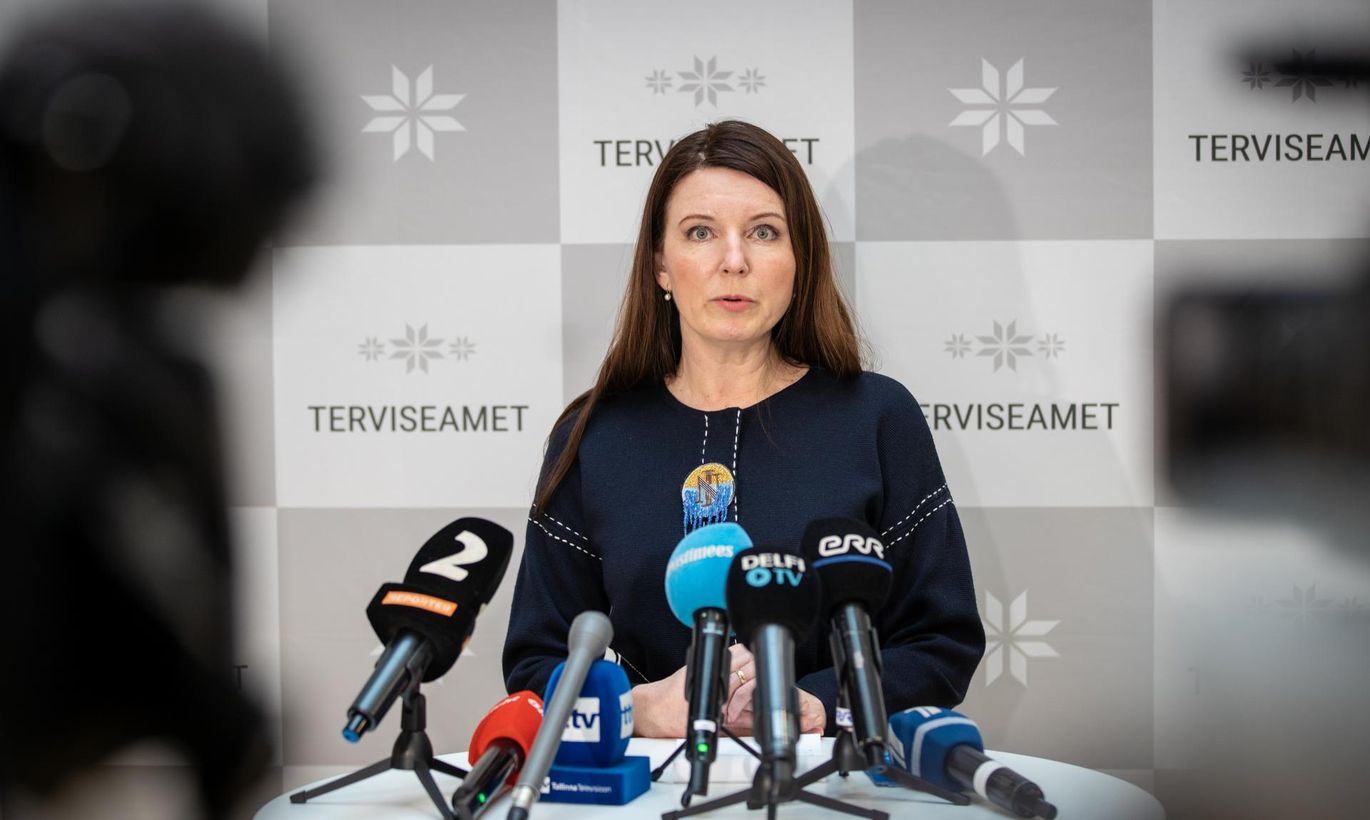 All 13 people who have been diagnosed with COVID-19 in Estonia were infected with the SARS-CoV-2 virus when traveling abroad. The government elevated the healthcare system's readiness level yesterday as a crisis might be imminent.
"All EU and EEA countries have registered cases of the coronavirus now," said Ester Öpik from the Health Board's North regional arm.
Another three cases of the COVID-19 disease caused by the virus were diagnosed in Estonia yesterday. "They are neither children nor elderly, all three are roughly middle-aged," Öpik said.
The first two arrived in Estonia on March 7. One returned from Northern Italy on a Milan-Tallinn flight and the other drove from France to Geneva from where they took a flight to Helsinki and from there to Tallinn.
The person who returned from France recognized symptoms and called an ambulance to be tested for the virus. "The EMPs made a wise decision when seeing the result," Öpik said.
List of high-risk countries growing
The third person had arrived in Estonia from Northern Italy earlier. Because their symptoms appeared some time after they arrived in Estonia, they were not contagious on the plane. "The person has been home for a while by today," Öpik added.
The three are all from Tallinn and contacted medical staff themselves after experiencing symptoms.
All 13 people who have so far been diagnosed with the virus in Estonia were infected when traveling abroad. "All 13 have mild or moderate symptoms, and only a single person has been hospitalized, with others isolated at home," Öpik said.
The virus has not caused pneumonia in Estonian patients.
Estonia has so far tested 370 people for the virus, with some 200 still under Health Board supervision. The board is in charge of diagnosing the virus, while family physicians are tasked with monitoring carriers and their family members.
"The family doctor or nurse know the person's background and can analyze whether they belong in the risk group and how best to handle the situation," Öpik said.
The Health Board has elevated the healthcare system's operational readiness to its highest level to prepare for the virus spreading more aggressively. This means that emergency response and hospitals have set about complementing medics' protective equipment and creating additional capacity for diagnosing the virus. If so far, tests have been administered in Health Board and Synlab laboratories, the capacity will be created at the North Estonia Medical Center, Tartu University Hospital, Ida-Viru Central Hospital and Pärnu Hospital soon.
High-risk coronavirus areas are China, Italy, Iran and South Korea. Estonians are also urged not to travel to Japan, Singapore, France and Germany.
Italy has imposed a quarantine in the entire country. The country currently has 800 Estonians, 89 of whom have registered with the Ministry of Foreign Affairs via the Reisi Targalt website. Foreign tourists, including Estonians, who do not exhibit symptoms will be allowed to leave the country.
The foreign ministry has been notified of 17 trips to China, 13 to South Korea, 26 to Japan, 27 to Singapore and 94 to Germany. No Estonian has reported being in Iran.
Mayor of Tallinn Mihhail Kõlvart told Postimees Live yesterday that the city will try to avoid mass events over the next two months.
However, most events are organized by private companies. For example, Tallinn Music Week has been postponed from late March to August.
"What tipped the scales for TMW was the number of international performers. We believe it is wise to minimize traveling at this time," said festival organizer Helen Sildna.
Kõlvart said the city is considering canceling events. "There is no ban today, but we will continue to monitor the situation. It is possible more severe restrictions will be laid down in other areas," the mayor said. Business trips of city institutions, including excursions and study trips of schools have been canceled for two months.
"Canceled trips include three official visits of the mayor. I find that if the city has been told to cancel events, the mayor must also stay home," Kõlvart said, adding that the city government has made it possible for officials to work from home. All city employees and students returning from risk areas must remain under supervision at home for two weeks.