Linnahall to be developed by neighbors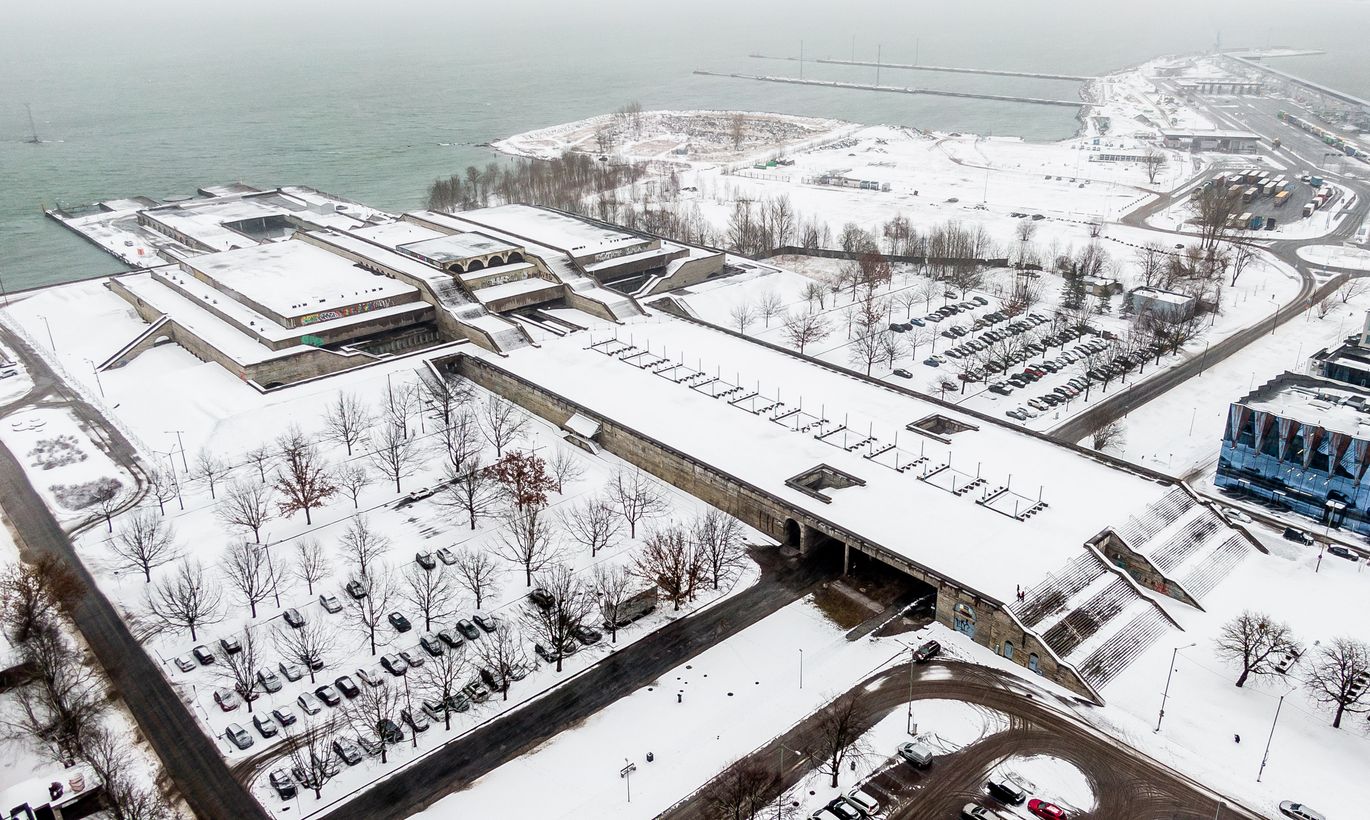 The Tallinn Linnahall building that has been empty for the past ten years has found developers in Baltic Sea shipping giant Tallink and its majority shareholders' investment firm Infortar. A mutual intentions agreement between the companies and the city of Tallinn will see around €300 million spent on a conference and concert venue, hotel and shopping mall, complete with a new harbor for Tallink ferries.
Earlier plans for a conference center using municipal and state funding got stuck in red tape regarding a state aid permit. The city will own 34 percent and the companies each 33 percent of a joint enterprise to be created for the development.
"The joint company will own the plot, which is also the city's contribution. We see two important aspects here as we will both be holding on to the property and have an opportunity to make money with our partners. That is why this solution works for us," Mayor Mihhail Kõlvart said. He described as equally significant the city's chance of owning a passenger port.
Asked whether choosing partners without holding a public competition is the best route, Kõlvart said that the Linnahall question has been outstanding for the past decade and held plenty of opportunities for anyone interested.
No competition required for joint venture
"The city is not obligated to hold a public competition if it wants to create a joint venture with private sector partners. While it seems to me such a competition has been going on for the past decade," Kõlvart said. He added that while alternative negotiations were in the works for some time, the proposal made by Tallink and Infortar was the best option for the city.
CEO of Tallink Paavo Nõgene said that a classic concert and conference center needs to be subsidized in Estonia. "We have put together a concept where one activity supports others to make it happen in a way that would not require public sector resources for covering operating costs and where the project would make money for all involved," he said.
The project is estimated to cost €300 million in all, with Tallink and Infortar in charge of finding necessary capital. The Linnahall building is located next to the headquarters of the two firms.
In addition to fixing up the grand conference venue under heritage protection and constructing a modern conference and concert center for 5,000 people to liven up tourism, the partners also plan to construct a separate harbor for Tallink. The company plans to move its Tallinn-Helsinki ferries there that would be a serious blow to state company Port of Tallinn using the terminal of which Tallink catered to 5.1 million passengers last year.
Tallink's ferries to Sweden would remain in Port of Tallinn's D-Terminal in the Old Harbor. Nõgene said that the area would see 10 million annual visitors that is difficult to imagine looking at current traffic possibilities there.
Tunnel to Finland
"We can see that it is already a problem during the summer cruise ship season. There aren't many options here, traffic needs to move underground," Kõlvart said. One option would be to move traffic into a tunnel leading from the Linnahall area and the new port toward Ahtri Street and possibly even further. "A lot of people want to take a tunnel to Finland and will likely get that chance now," Nõgene said, half-jokingly.
Kõlvart said that past estimates according to which a concert and conference venue would cost €150 million or €250 million with an opera house are now useless.
The partners will agree on principles of cooperation and an activity plan in the coming months, with the joint company created this spring if the city council supports the initiative.
An architectural competition will be held to find a concept for new buildings in the Linnahall area, the conference center, passenger port and business center. The competition will keep in mind that heritage conservation special conditions apply to Linnahall renovation.
Shares of Tallink and Port of Tallinn moved in opposite directions
The new complex is estimated to take three years to build, starting with securing permits and agreements.
The news sparked reactions from investors, with trading of Tallink's shares stopped for an hour and a half during the announcement. The share rose 0.85 percent to €0.954 at a turnover of over half a million euros. The Port of Tallinn share fell 3.62 percent to €1.995 with sales coming to €858,000. The latter's shareholders are made anxious by the fact that about five million passengers could move to and from Estonia through Tallink's new passenger port in just a few years' time.