EKRE pharmacy reform changes fail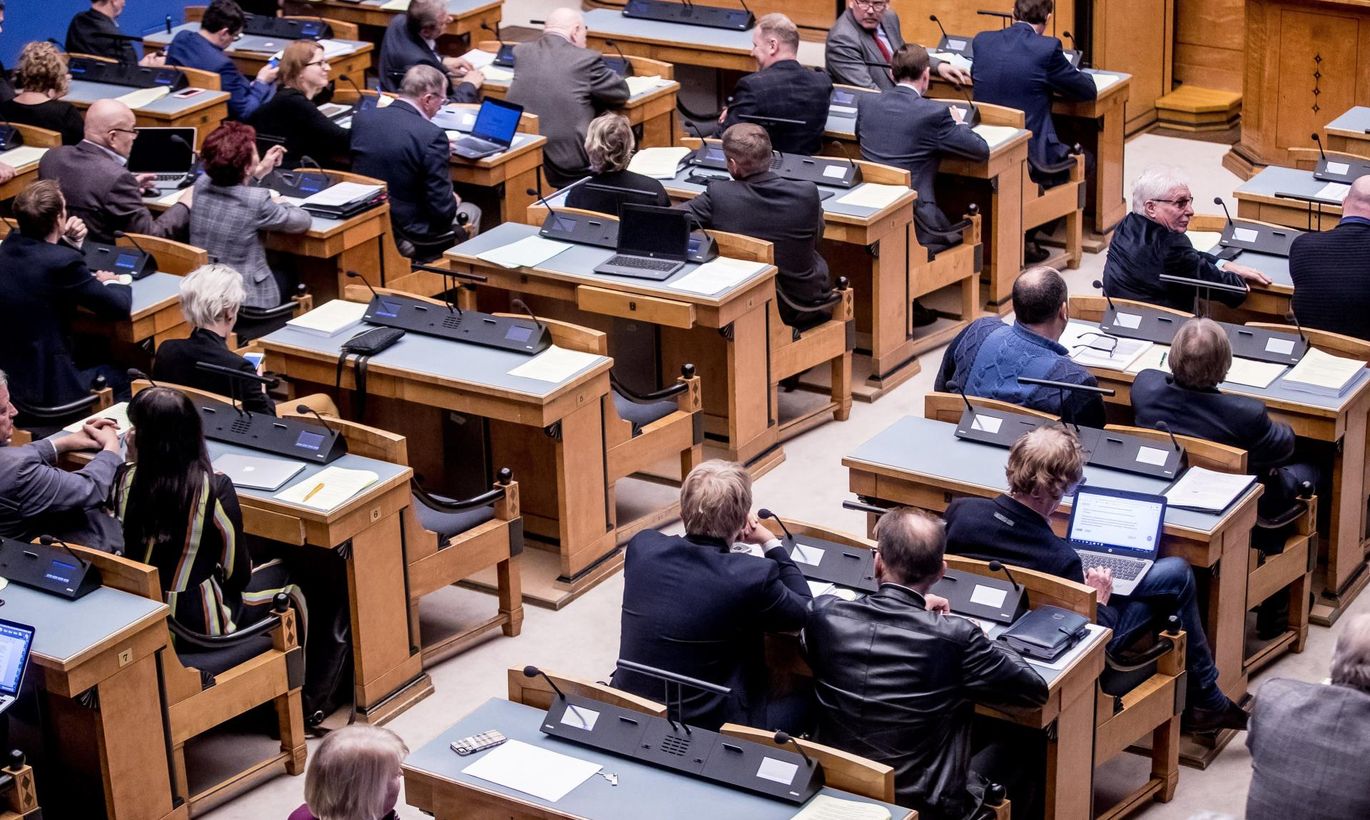 The Riigikogu decided on Tuesday to reject a bill by the Conservative People's Party (EKRE) and Center Party politician Jaanus Karilaid to amend and effectively cancel Estonia's pharmacy reform. Draft legislation was rejected with 46 votes to 42.
The EKRE bill would have virtually canceled the pharmacy reform that is set to enter into force on April 1 as it sought to lift ownership restrictions as well as give pharmacy operators and medical service providers the right to buy drugs directly from manufacturers.
The bill was put forward by MPs Helle-Moonika Helme, Urmas Espenberg, Urmas Reitelmann, Uno Kaskpeit, Kalle Grünthal, Kai Rimmel, Kert Kingo, Jaak Valge, Leo Kunnas, Paul Puustusmaa, Riho Breivel, Tiit Kala, Anti Poolamets, Merry Aart, Siim Pohlak and Henn Põlluaas from EKRE and Jaanus Karilaid from the Center Party. MPs' questions were answered by Helle-Moonika Helme.
A loss is a loss
As the parliament did not support the coalition EKRE's initiative yesterday, it is very likely the reform will go ahead as planned and enter into force on April 1 as decided five years ago. Starting from then, pharmacies cannot be owned by pharmaceuticals wholesalers as pharmacists must hold a minimum stake of 51 percent.
"The vote went slightly better for us than it did in December, but a loss is a loss," said Martin Helme, finance minister and EKRE deputy chairman. Helme said that the responsibility for the consequences of the pharmacy reform will be on the Reform Party. "We knew we were half a dozen votes short in the coalition, while we also knew there were about 10 Reform MPs who really wanted to get behind our bill. All they had to do was allow their MPs to vote freely, and an offer to cooperate for the good of the people would not have sounded entirely hollow," Helme explained.
Social Democrat Riina Sikkut said she is glad the majority of MPs find that changes to the pharmacy market need to serve the interests of patients and not business, BNS reported.
Sikkut described the EKRE bill as a perfect example of how things shouldn't be done in Estonia. "There is a sudden about-turn, those presenting the bill are not up to speed on it, while the reporter doesn't even know what the bill is trying to achieve. Furthermore, the relevant minister opposes the proposed solutions," Sikkut said. "Rejecting this bill was a matter of the parliament's dignity."
Social Democrats' plans
The Riigikogu will conduct the first reading of two pharmacy reform bills (127 SE, 141 SE) introduced by SDE on Wednesday. While the opposition SDE support the reform, it wants to give pharmacies until January 1, 2021 to comply in areas where pharmacies cannot meet requirements by April. The bill would also allow several pharmacists to run a pharmacy between them provided they own a minimum stake of 80 percent and at leas one of them is the manager.
Entering the reform into force in stages has also been supported by Minister of Social Affairs Tanel Kiik (Center). Kiik wanted a three-year extension for the reform stepping into effect but could not muster enough support for the proposal in the coalition. That also means it is unlikely the latter will support SDE's bill on Wednesday.
Three former SDE social ministers, Helmen Kütt, Riina Sikkut and Jevgeni Ossinovski, have introduced another bill to amend the reform. This would give hospital pharmacies the right to import medicinal products to foster competition on the wholesale market.
All three bills were sent to the floor by the Riigikogu Social Affairs Committee on Monday last.